Time for Tea: In a City Known For Its Coffee, Here Are Some Spots to Enjoy a Cuppa Tea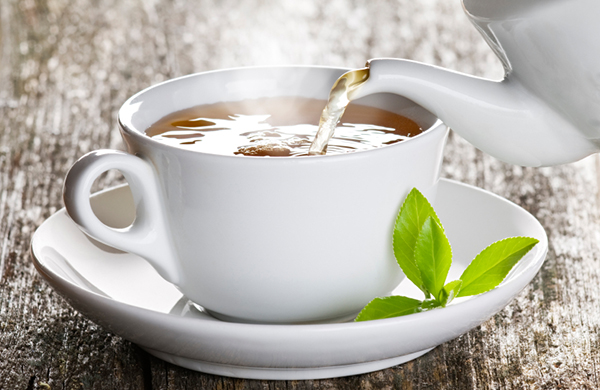 What makes for a nice 'cuppa' tea? A pleasing tea shop, to begin with. Here are some of Seattle's best places to warm up in blustery weather, or to relax in the summer – no coffee needed. On the crown of Queen Anne Hill is one of the city's most unique tea shops. Cederberg Tea House, a South African cafe, is run by a family of émigrés who bake treats from family recipes. They also make a tea espresso with finely ground South African Rooibos leaves and a splash of milk. South Africa's British influence bubbles up in the cozy décor, as well as in cucumber tea sandwiches and sausage rolls, and a bounty of scones, cookies and cakes. They also bake South African treats, like the melktert (Afrikaans for a milk custard tart) and Koeksister doughnut, originally derived from the Dutch. A proper afternoon tea, with a flowery tablecloth and fine china dishes, is a specialty here, though it requires booking 48 hours in advance. In a historic 1910 Japanese hotel in the International District, the serene Historic Panama Hotel Tea & Coffee House has teas from all over the world: Silver Needle from China, Sencha Superior from Japan, Golden Blossoms herbal tea from Egypt or Organic Peppermint from Oregon. Panini sandwiches, pastries and cookies take the edge off your hunger while you sip. Along an old brick wall are wonderful historic photographs, and history buffs will remark that the hotel itself once stored the belongings of interred Japanese-Americans during World War II. A glass window in the floor looks down into a room, still piled with trunks that were left behind. Tea lovers can also escape from the noisy throngs in the Pike Place Market and find a cozy British world of tea tucked into the Perennial Tea Room. With over 100 kinds of loose tea, from Pu Er to Bai Hao Oolong tea, lovers of the leaf can have any of them brewed into a pot of tea, and add shortbread cookies or tea biscuits to nibble. The Perennial Tea Room is also the source for hard-to-find British pastries like Eccles Tea Cakes from Lancashire and Glenfiddich Mincemeat Tarts. With 150 organic teas at the thoroughly modern Remedy Teas on Capitol Hill, it may take a while to make your selection. Brewed by the cup or by the pot, there are also intriguing tea smoothies and tea lattes on offer. Breakfast bites, soups and sandwiches, and fancy desserts are great accompaniments, as is the full tea service that's offered all day.
BY: Gayot
GAYOT.com serves as a leading worldwide authority on the good life. Millions of readers turn to Gayot's savvy, professional reviews on dining, travel and lifestyle. From "Best of" lists and travel guides, to a searchable restaurant and hotel database, Gayot provides dependable coverage while keeping up with the latest trends and news.