Why Does FoMu's Vegan Ice Cream Taste So Good? Hint: It Might Be Magic
BY: Amanda Maguire |
Aug 8, 2014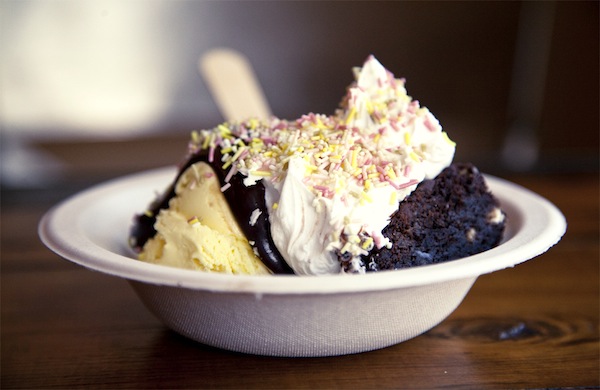 This is the first article in Amanda Maguire's Vegan Guide to Boston series, which profiles Boston's best vegan products and businesses.
It can be tough to find
vegan food in Boston
—let alone vegan desserts. That's what makes
FoMu Ice Cream
such a gem. Owned by Deena Jalal and Hin Tang, the shop has outposts in Allston and Jamaica Plain. I paid a visit to chat with Deena and, of course, sample their wide array of innovative, non-dairy flavors. Their signature ice creams are made from creamy coconut milk, but they also have nut-based flavors that use a blend of cashews and almonds. All of their ice creams contain natural, local, and organic ingredients whenever possible. Here's what Deena had to say about FoMu's crave-worthy ice cream and what makes it so special.
GROUPON: What is FoMu's best-selling ice cream?
DEENA JALAL: Salted caramel—by far!
G: Could you tell us a little about the inspiration behind this flavor and whether you initially expected it to be so popular?
DJ: Salted caramel is sort of like the new vanilla. We knew we had to make it—from scratch and with the best ingredients.
G: Are there any new ice-cream flavors or products you're particularly excited about? I noticed you now have in-store bake shops.
DJ: We have some really popular seasonal flavors that have come out, like our Almond Raspberry Crumble, Purple Mu, and Mango Lassi. We can't make enough of those! We also recently expanded our bakery production. We make all of our ice-cream inclusions from scratch and knew there was a lot of interest to get those directly to our customers. We really focus on making the best from-scratch goodies we can—that happen to be really accommodating to diverse diets. We just came out with a coconut-water sorbet that is so refreshing and unique. It's awesome in the heat.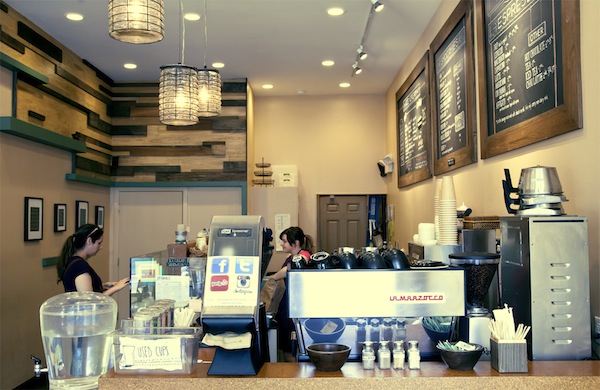 G: Here's something we all want to know: what makes FoMu so insanely good?
DJ: [Laughs] It's magic. It's really a combination of taking awesome ingredients, making things from scratch (which is really hard to do with any dairy ice cream), and churning them with minimal air so that flavors stay intact and the texture is rich and lovely.
G: Why did you opt to go plant-based with your ice cream and baked goods, as opposed to using dairy and eggs?
DJ: We are huge foodies and into alternative foods. The premium options were lacking in the alternative-ice-cream space, and not using dairy does allow us to craft a super-pure product.
G: What has been your best moment as a business owner at FoMu?
DJ: Seeing people, especially kids, have ice cream for the first time and love it.
G: When you're not making Banoffee Pie, Cardamom Pistachio, or Thai Chili Peanut ice cream, what are you cooking at home?
DJ: Oh my goodness—anything we haven't tried before. We love our CSA for that reason. We get amazing produce and get creative with it. We especially love ethnic food and try to emulate our favorite dishes.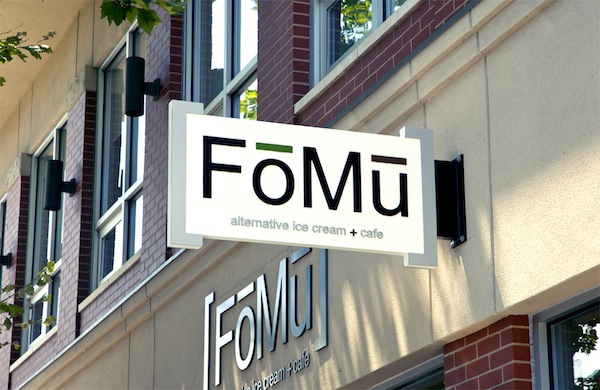 FoMu Ice Cream is located at 481 Cambridge St. in Allston and 617 Centre St. in Jamaica Plain. To visit via public transit, take the Green Line B Train to Harvard Avenue Station for the Allston store, or take the Orange Line to Green Street Station for the Jamaica Plain location. You can also check out FoMu's online store.
Photos by Aaron Scott
Hungry for more? Check Groupon for deals on vegan and vegetarian restaurants in your city, or take a look at these other animal-free stories.
BY: Amanda Maguire
Amanda is a Certified Culinary Nutrition Expert and plant-based food blogger with a penchant for whole foods and a persistent sweet tooth. She ditched her 9-to-5 to pursue what she loves—recipe development and writing about a feel-good, compassionate, health-promoting way of living. Amanda's writing stems from her food philosophy that what you choose should demonstrate your values, and what you feed your body should also feed your soul. You can follow Pickles & Honey on Instagram, Pinterest, Twitter and Facebook.