Where to Get the Best Fried Cheese Curds in Chicago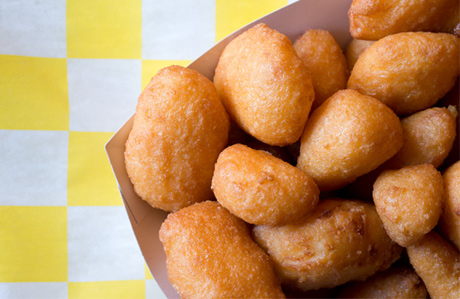 Growing up in Wisconsin, I looked forward to the county fair every year. It wasn't because I liked riding the ferris wheel or gawking at all the bric-a-brac clustered in the 4-H pavilion. Nope, it was because of one thing, and one thing only: deep-fried cheese curds. As soon as I set foot onto the fairgrounds, I would rush to the cheese-curd booth, scoffing at the hordes of people waiting for funnel cakes and cotton candy along the way. My hustle was always rewarded with a paper cone filled to capacity with Wisconsin's signature fried snack. These fried nuggets of fresh cheese weren't just at the fair, however. They were seemingly omnipresent in the state, like a cheesier, wholly superior alternative to french fries. As an adult, I moved out of the Dairy State and eventually settled in Chicago. Perhaps naively, I assumed that it'd be easy to find my favorite childhood snack in the city. After all, Illinois shares a border with Wisconsin, so how different could the two states be? Answer: very different, at least when it comes to a person's ability to procure fried cheese. But eventually, as if the gods of lactose heard my prayers, the dish began popping up on local menus. Hope renewed, I set out to discover some of the best places for a former Wisconsinite to satisfy cheese-curd cravings in Chicagoland.
Bangers & Lace (1670 W. Division St.)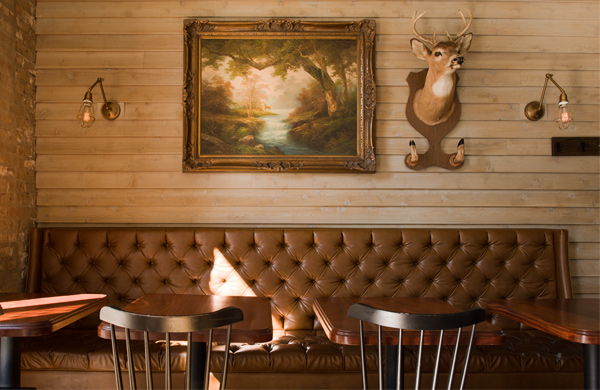 The cheese curds here are as airy and delicate as deep-fried food gets. This haute-sausage hotspot transforms the typically heavy snack food into a more sophisticated appetizer by coating the curds in tempura-style batter and frying them until they're just barely blond in color. They pair well with a slightly spicy chipotle-ranch sauce, as well as any of the restaurant's rotating craft beers. The dining room's alpine murals and collection of stoic-looking taxidermy are enough to make any Badger's heart skip a beat.
Cheesie's Pub & Grub (958 W. Belmont Ave.)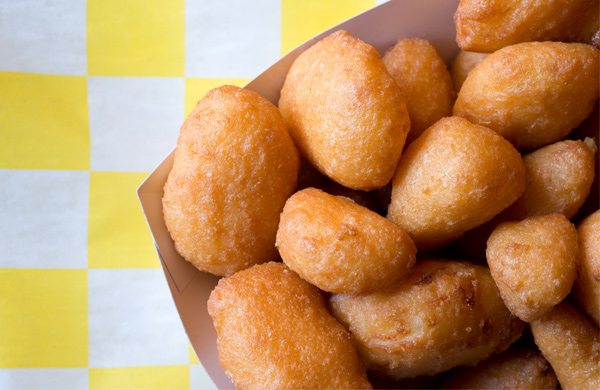 This bustling pub and restaurant is a love letter to all things cheese—curds included. Here, they are fried until they achieve a satisfying crunch, and the kitchen's simple preparation, no-frills batter, and absence of dipping sauce lets the cheese itself sing. These are the curds that Wisconsin expats remember from childhood. Cheddar-colored walls, cheese-themed artwork, and a gooey stable of grilled cheese sandwiches help make this spot a mecca for cheese-lovers like myself.
The Bad Apple (4300 N. Lincoln Ave.)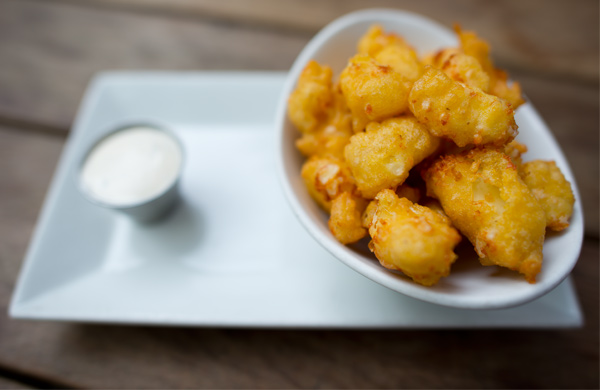 When cooking up a curd, the cheese-to-batter ratio makes all the difference. The crew manning The Bad Apple's kitchen must have absorbed this fundamental truth. A thin, crispy layer of tempura-style beer batter cloaks each massive curd here, and every batch is fried just long enough to get some color without sacrificing the cheese's naturally squeaky texture. They come accompanied by housemade ranch and act as the perfect partner for any of the restaurant's nearly 200 microbrews.
Will's Northwoods Inn (3030 N. Racine Ave.)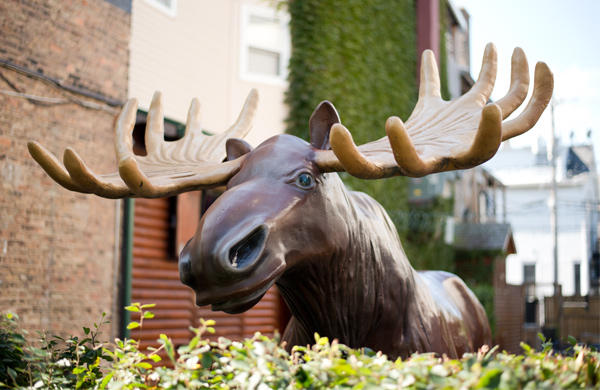 When it comes to the curds at Will's, there are no bells and whistles—just golden-brown bites of cheese. The beer-battered morsels are mounded in a generous heap atop a cellophane-lined paper basket and served with a side of ranch dressing. It's no surprise that these curds ooze with authenticity, since this pub is a shrine to the Wisconsin Northwoods. Taxidermied muskies and moose share wall space with Packers and Badgers paraphernalia, and a massive chandelier cobbled together from deer antlers casts a dim glow over glistening hardwoods. If the curds and ambiance aren't enough to satisfy a Wisconsinite's cravings for home, then the all-you-can-eat Friday fish-fry and Leinenkugel beers on tap just might do the job.
Photo: © Andrew Nawrocki, Groupon