GROUPON GUIDE TO WASHINGTON-DC
These Guys from Philly Do Not At All Regret Buying a $144 Groupon for a Year of Burgers
BY: Aimee Algas Alker |
May 19, 2015
Approximately 100 days ago, in February 2015, a burger bar in Philadelphia offered perhaps not the wildest or weirdest Groupon to date but definitely one of the most ambitious: a burger and fries every day for a year for just $144.
The burgers at PYT Burgers aren't just ordinary burgers. They're like the Vegas of burgers, everything oversized and bright. They're like what might come of a collaboration between Willy Wonka and Guy Fieri. Take this burger of the week with deep-fried Hot Pockets for buns. Or this menu standard: the D'oh! Nut, a bacon cheeseburger within a donut—the unconventional bun of choice for owner Tommy Up.
So the question is not who would eat a burger every day? but who would eat one of these burgers every day?
In an effort to better understand our customer, we put the spotlight on these guys (and they are all guys). Just why would someone buy this deal? And what would they gain from it? And what would their families say?
Here is what we uncovered about these burgers, the people who eat them, and what they can teach us about life, love, and the determination it takes to see this Groupon through to the end.
Burgers are eaten by men.
By and large, this Groupon was purchased by men. Of the 478 Groupon customers who snapped up this deal, we spoke with: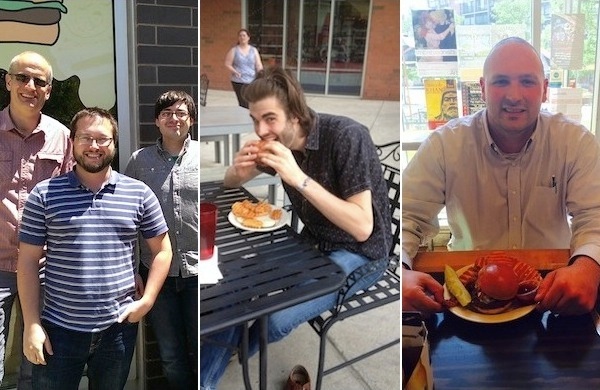 Left:

Sam, age 25, structural engineer (in blue with his coworkers, also Burger-a-Day buyers). Favorite burger topping: bacon.



Not Pictured:

Wayne, age 34, university professor. Favorite burger topping: "Bacon for life."



Middle:

Gray, age 23, student and assistant manager at a youth hostel. Favorite burger topping: ketchup.



Not Pictured:

Robert, age 25, pharmacist. Favorite burger topping: bacon, blue cheese, and pickled tomatoes.



Right:

Pat, age 32, high-school special-education teacher. Favorite burger topping: onion rings.



The sole woman who has used this Groupon is Wayne's fiancée—Wayne bought it for her as a way to guarantee a regular dinner out. He concedes she has been a "good sport" about having date night at the same burger joint at least every other night, especially since she doesn't eat much red meat. Luckily, PYT has several wacky chicken sandwiches on the menu.
You don't have to have the same burger every day.
With a list of 11 burgers and counting—plus the Burger of the Week—PYT makes it easy to change it up every time you visit. "I made it my mission to try every single burger on the menu," Sam said. He wasn't alone. It took him two months to get through the entire menu of burgers. It took Wayne about the same amount of time.
That period included the days they'd go back to their standard—or try the Burger of the Week. This is a great option for Gray, who in the past has eaten "some very brave things," including duck feet and jellyfish. He's also tasted salamanders and pond algae, both on a childhood dare.
The Burger of the Week is like a street artist's sidewalk drawing: flashy, eye-catching, and temporary. This is where the kitchen really shines. As owner Tommy Up tells it, they're inspired by trends in ethnic cuisine and even "movies, music, and pop culture." Like these two: the Korean-barbecue and kimchi burger or the Twinkie Burger, for which the cream-filled snack is deep-fried and used as buns.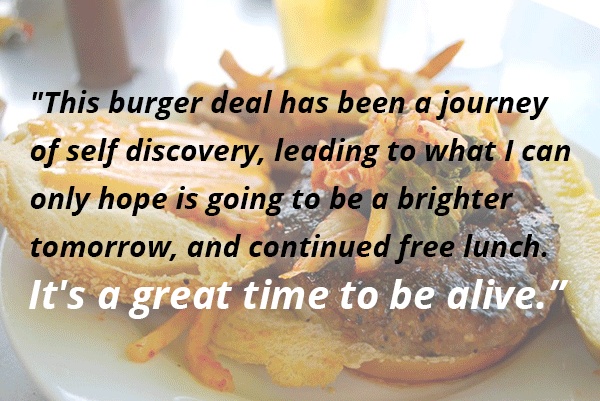 Above, PYT's Korean-barbecue burger with kimchi.
To eat more burgers, work Burger Time into your schedule.
PYT is not just a burger spot but also a bar with ample televisions for watching the game. So Gray looks forward to watching the NBA playoffs over burgers and a beer. Why not? Dinner's already covered.
Robert meets his fellow friends and colleagues every week to catch up. Wayne does date night. Gray and his brother have bonding time. Pat and his friends make their way into the city every week for a guys' night. All over burgers.
Actually, Burger Time can be any time.
PYT is open from late morning until 2 a.m., so it makes sense that most of these guys are in academics. Recent graduate Robert juggles two jobs and a side project, so he likes the fact that when he's running short on cash and time and has to have lunch at, say, 3 p.m., he can just pop on over to PYT.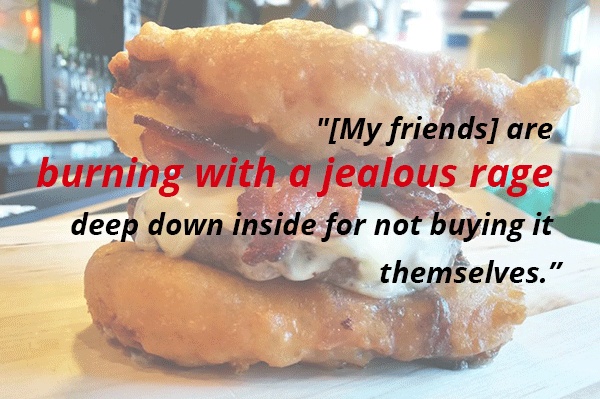 Above, PYT's deep-fried Twinkie burger.
Accept the fact that your loved ones might not understand your connection.
"Friends and family think I need a cardiologist soon," Wayne said, though they "respected my decision to eat cheaply."
Pat said his coworkers saw a story about the deal online and when he told them he purchased it, "I got a few chuckles." But he knows what they really think—and what anyone means when they say they "don't get" why someone would buy the deal. "I'm sure it's because they are burning with a jealous rage deep down inside for not buying it themselves." At least his parents are supportive of his burger habit.
Cultivate your love.
Simply put, the deal works for Sam: "Quite frankly, I always hunger for burgers." This deal might be the best Groupon he ever bought.
"I have to tell you, I feel pretty fantastic. This burger deal has been a journey of self-discovery, leading to what I can only hope is going to be a brighter tomorrow and continued free lunch. It's a great time to be alive."
Profile photos courtesy of the customers; burger photos courtesy of PYT.

Read on for more goofy takes on Groupon deals: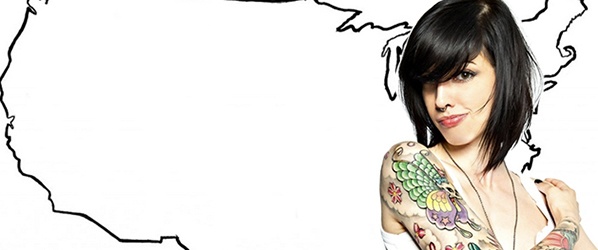 The cities that most love ink and ink-removing lasers.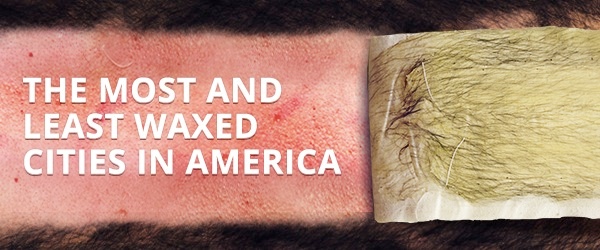 We dove into our data to find out where waxing sells and where the unofficial motto is "body hair, don't care."