Why Filipino Noodles Are as Nuanced as Italian Pastas
BY: Aimee Algas Alker |
Feb 13, 2014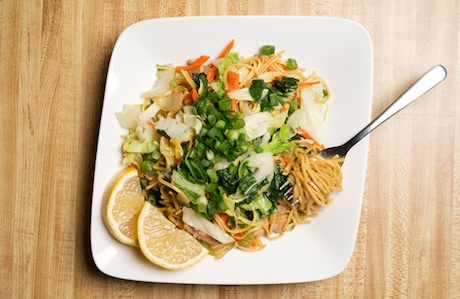 Pancit might be the most popular dish in Filipino cuisine, which has been called the food trend of the moment. Find out the difference between bihon, palabok, and guisado.
Though a healthy mound of steamed rice accompanies every Filipino meal, it's the noodles that are ubiquitous at every celebration. The Filipino word for noodles is pancit, and like Italian pasta, there are many variations on the dish. Though I've eaten it all my life and can differentiate between pancit bihon and pancit palabok by taste alone, to deconstruct the dish would sound something like this, "Skinny noodles, with like shredded meat, and some veggies…"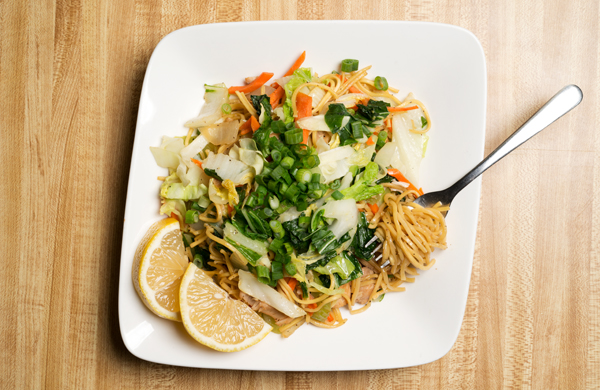 So I talked with Ray Espiritu, owner and manager of Isla Pilipina (2501 W. Lawrence Ave.). He took over operations of the eatery from his parents several years ago, and unlike me, is very familiar with the nuances of pancit. He helped me compare and contrast the four pancit dishes on Isla's menu: bihon, sotanghon guisado, canton, and my favorite, palabok. The first three, at first glance, seem virtually identical. They're all seasoned with black pepper and tossed with bok choy, carrots, and celery. Chicken, shrimp, or pork—or any combination of the three—make it a meal on its own. The main difference, according to Ray, is the noodles. While it may not seem like much, the natural flavor of the noodle gives the dish a whole different flavor profile.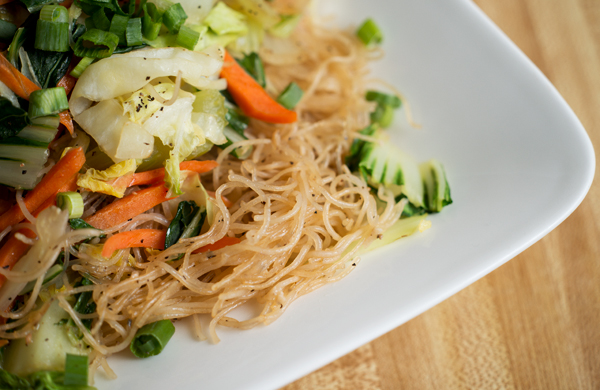 Pancit bihon (pictured above), as I've noted, is standard fare at any celebration. This dish, in my experience, is often a newbie's first taste of Filipino food. The noodles here are rice stick noodles. Thin and golden and practically transparent, they're usually cooked to an al dente firmness, so they have a bit of a bite to them. They're also short enough that you can eat this dish with a spoon.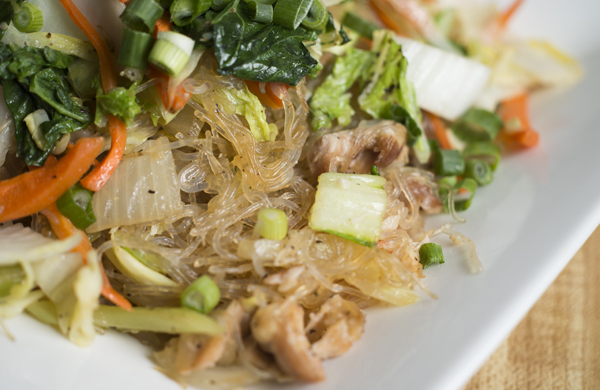 In contrast to bihon, the vermicelli used in pancit sotanghon guisado (above) is longer and softer. These noodles are semitransparent too, but more porous, so they tend to absorb the flavors of whatever they're cooked in.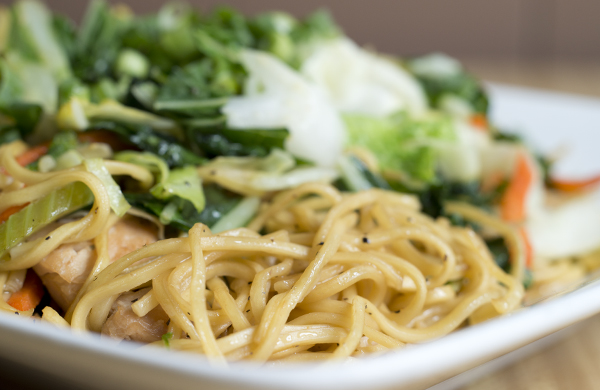 Finally, the noodles in pancit canton (above) are long, thin egg noodles, similar to those in Chinese lo mein (hence canton, as in cantonese). The one thing all three dishes have in common is that the umami is balanced by a hit of acid: a squeeze of lemon just before tossing, or better yet, calamansi. A tiny citrus fruit native to the Philippines, it's greener than a lime, more yellow-orange than a lemon, with a more understated brightness. You squeeze lemon over the pancit palabok (below) as well.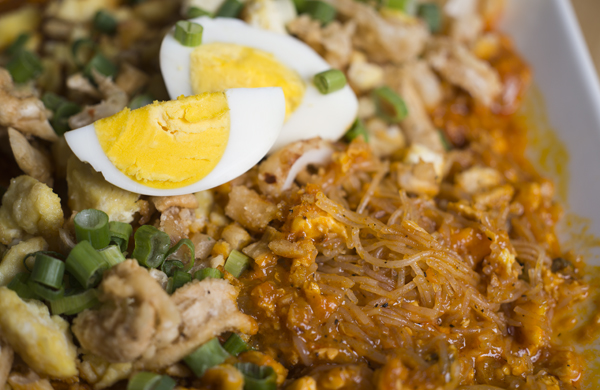 Filipino aunties will joke about palabok, calling it Filipino spaghetti because of the orange sauce (even though there is a such thing as Filipino spaghetti—just sweeten the sauce and add hot dogs). The orange color is from achuete, or annatto powder; at Isla Pilipina, chefs also cook diced milkfish and tofu into the sauce. They finish by sprinkling fried calamari or crumbled chicharron on top for crunch, and adding scallions and eggs (scrambled and hard-boiled).
Where to get it: All the dishes were photographed at Isla Pilipina, Albany Park, 2501 W. Lawrence Ave. You can also get some pancit at these Filipino restaurants:
Resto Pinoy, Albany Park, 3536 W. Lawrence Ave.
Little Quiapo, Rogers Park, 6259 N. McCormick Rd.
Kusinang Pinoy, 16150 S. Cicero Ave., Oak Forest
K2 Grill, 11306 S. Harlem Ave., Worth
Philippine Cuisine & Grocery, 14301 S. Cicero Ave., Crestwood
Hong Ning, 2204 Bloomingdale Rd., Glendale Heights
Ysabel's Grill, Old Irving Park, 4908 W. Irving Park Rd.
Photo credit: Andrew Nawrocki, Groupon