GROUPON GUIDE TO WASHINGTON-DC
2015 Oscars Fashion, As Seen on Instagram
BY: Mae Rice |
Feb 23, 2015
The Oscars are as much a watershed moment for fashion as they are for film. People will be discussing the gowns and tuxes for weeks to come: What do they say about spring style? What trends have they ushered in and out? Why hasn't Matthew McConaughey shaved since last year's Oscars, and why hasn't that made him less hot?
Oscars fashion can be found outside of posed red carpet shots, too. Thanks to celebrities' Instagrams, anyone can look behind the scenes to see how the stars prefer to primp. Below, we rounded up our favorite shots from Oscar-night Instagram, and the style lessons we learned from them.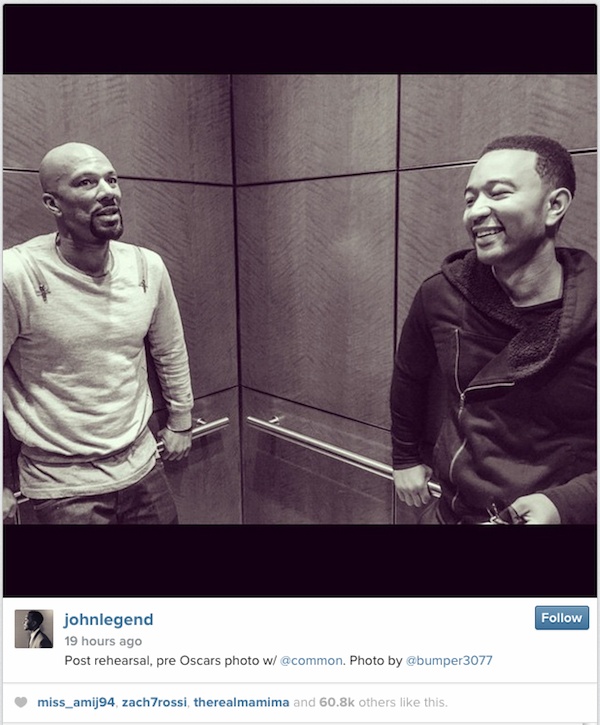 What's happening: Singer John Legend and rapper Common are relaxing in an elevator-esque space after wrapping their final "Glory" rehearsal.
What it taught us: Sweatshirts can have details as cool as a Lady Gaga gown. We love Common's accent zippers, and John Legend's asymmetrical zipper.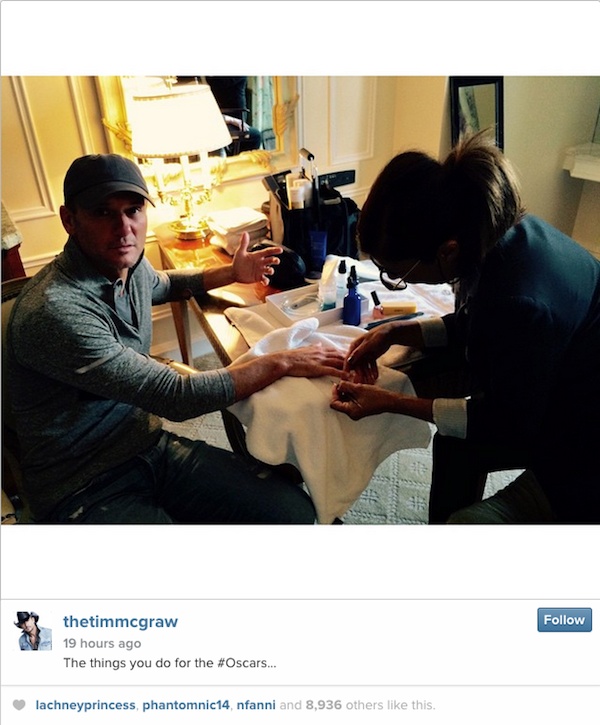 What's happening: Country singer Tim McGraw is prepping for the Oscars by putting the man in manicure. (Caption: "The things you do for the #Oscars…")
What it taught us: Manicures are for everyone.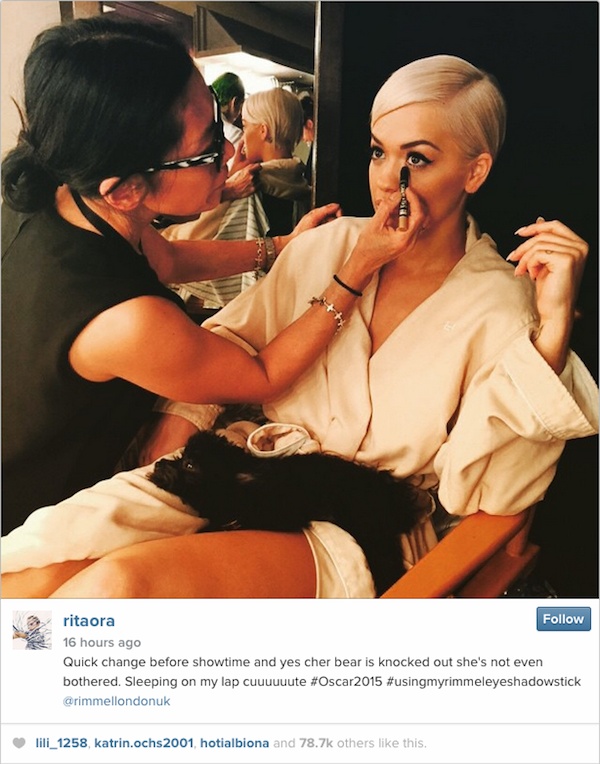 What's happening: Singer Rita Ora is getting ready for her performance while her dog, Cher the Bear, snoozes on her lap.
What it taught us: Drugstore makeup was always legit, but now it's Oscars legit. According to Rita's caption, she's prepping with a Rimmel eyeshadow stick.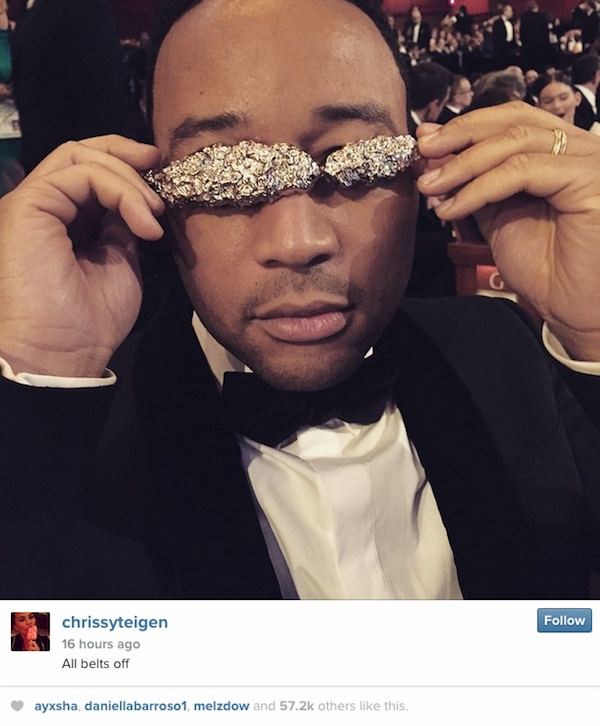 What's happening: Singer John Legend is back, and he's turning wife and model Chrissie Tiegen's belt into … an eye belt.
What it taught us: You don't have to use your accessories for just one purpose! And if an eye-belt is a little too avant-garde for you, start by wearing a scarf as a headband.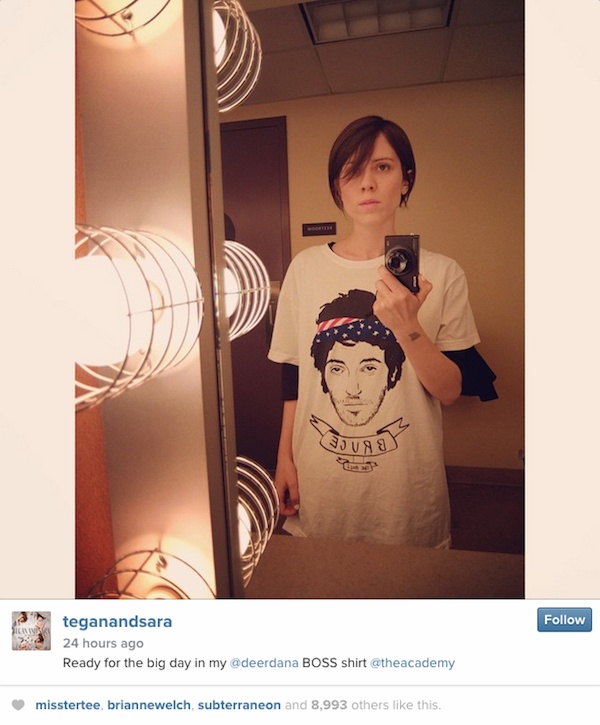 What's happening: Sara Keirsten Quin, of pop duo Tegan and Sara, is starting off Oscars day in a Bruce Springsteen shirt. (It says "BRUCE" and then, in smaller letters, "The Boss.")
What it taught us: Never underestimate Bruce Springsteen iconography. Honestly, she could have walked the red carpet in this if she had thrown on Chrissie Tiegen's belt over it.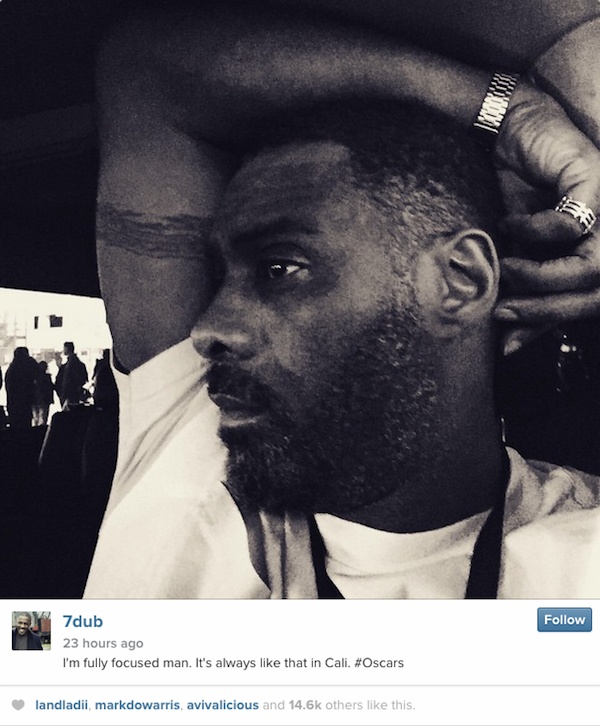 What's happening: Idris Elba is getting ready for the Oscars by wrapping his arm all the way around his head.
What it taught us: It is possible for a man to pull off a chunky ring. The key? No jewel, just intricate metalwork. It also helps to be Idris Elba.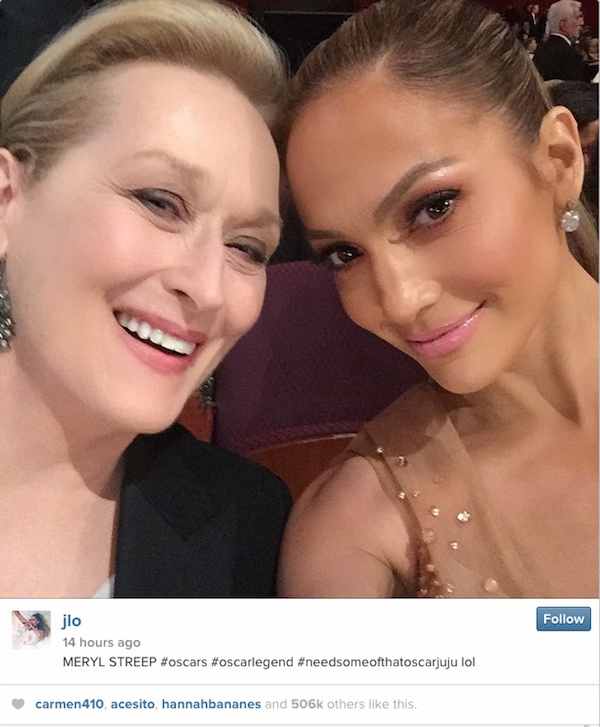 What's happening: Jennifer Lopez is snapping a selfie with Meryl Streep. (They sat next to each other during the ceremony, and co-starred in this gif.)
What it taught us: Meryl Streep is not too old or fancy for selfies. Making fun of selfie-takers for being vain or gluing rhinestones to their selfie sticks—it's all officially over.

Read more about movie-star style: