A Portrait of the Preps and the Cool Kids on Martha's Vineyard
BY: Mae Rice |
May 21, 2015
One of the first signs of summer on Martha's Vineyard, according to local freelance writer Remy Tumin, is when "the water starts to get a little warm. You can put your feet in." Another sign, according to Jake Gifford, is that boats start docking at the seasonal port, Oak Bluff. (Jake would know—he owns the portside clothing and game store Lazy Frog.)

Those boats bring the star-studded summer crowd from Cape Cod, whose beaches lie just a 45-minute ferry ride from the island. "Once you get on that boat, and you're crossing the ocean, it's just like one big exhale," Remy says. Droves of East Coasters agree that it's nice to put some ocean between you and the office. Or, in President Obama's case, between himself and the White House.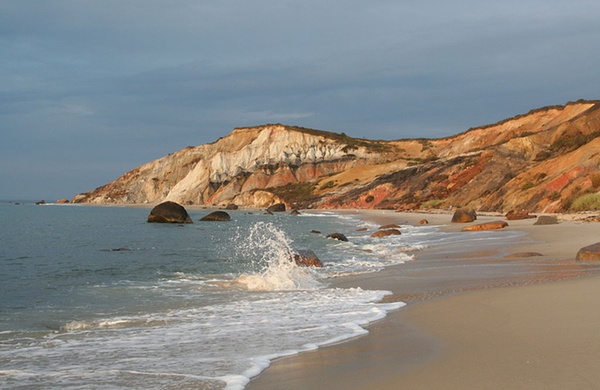 The Obamas aren't the only people you might recognize on The Vineyard. (Though it's surprisingly hard to spot the president when he's not wearing a suit.) Just manning the counter at Lazy Frog, Jake has met Uma Thurman, Larry David, NBA star Ray Allen, and many other celebrities. Even the Martha's Vineyard cemeteries are full of iconic names. When John Belushi died, he was buried on the island, one of his favorite vacation spots. His grave bears the epitaph, I may be gone, but Rock and Roll lives on.

Perhaps it's this influx of celebrities—and regular people looking to catch their breath—that has influenced local style in Martha's Vineyard. Walking down the street here, you're bound to see someone who's mastered the understated-but-cool outfit. You might spot denim paired with a summery fabric; a colorful print (perhaps a nod to the snowbirds who, as Jake noted, fly to Hawaii when summer ends); and the perennial staple of summer fashion, statement sunglasses.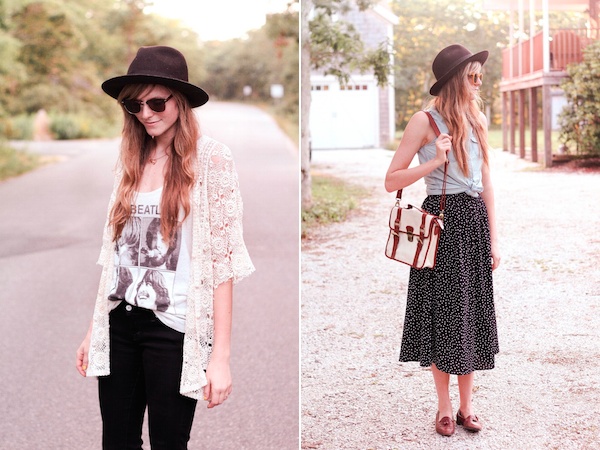 Martha's Vineyard's scenery is just as beautiful as its street style. That's part of the appeal—visitors trade big-city skyscrapers and smog for beach vistas, with reddish clay cliffs rearing over the sands on the island's West end.

"That's where a lot of famous people have houses, in Chilmark and Aquinnah," Jake said. The Ocean Park area, meanwhile, draws tourists with what Jake describes as "little gingerbread houses."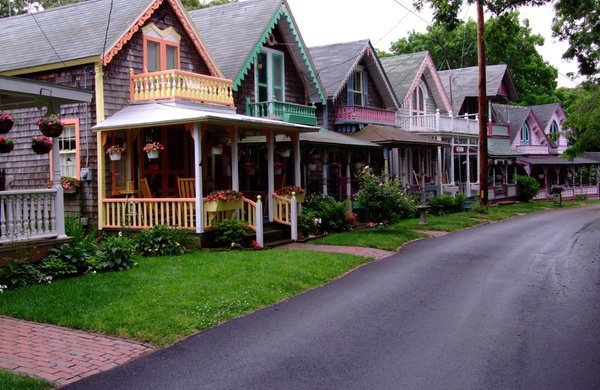 This mix of idyllic scenery, candy-colored homes, and carefree lifestyles convinces a lot of vacationers to become full-time residents. "I was a summer kid who never left, which is an age-old story here," said Remy, who once wrote an essay about local style for the Vineyard Gazette. "You get to just be yourself. It's really laid back. People from all walks of life come, from the summer kid who's working on the farm to the President of the United States."
Despite this easygoing vibe, Martha's Vineyard style is perhaps best defined by something more polished: a preppy streak a mile wide. Edgartown, home to a long-standing whaling history, helped inspire the island's best-known fashion export, national prep chain Vineyard Vines. The brand's founding brothers, Shep and Ian, started out selling small-batch neckties in the '90s; today, they sell anything breezy, preppy, and boat-worthy. That includes nautical striped dresses and, Jake notes, "[those] red pants with the lobsters on them."

So if you're packing for your first trip to Martha's Vineyard, don't worry about being too on the nose. Remy promised that nothing feels too preppy in Edgartown. "If you are really angling to get your prep look on, whether it be Vineyard Vines or that one Lily Pulitzer item you have nowhere else to wear [it to], you can wear it on the Vineyard and head to Edgartown."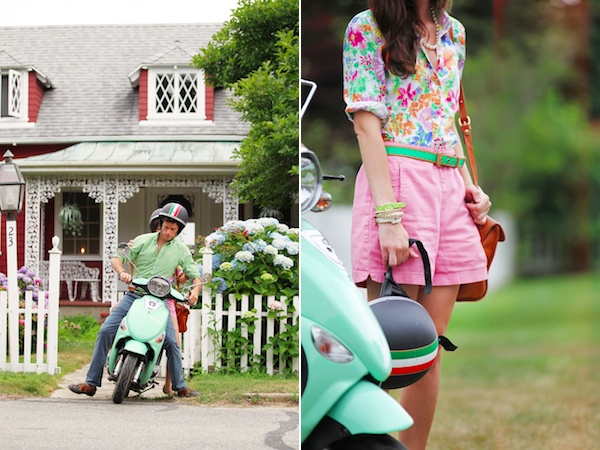 Of course, there's a big difference between dressing preppy and being overdressed. Although Martha's Vineyard has its own fashion week, its residents favor casual clothing. The key pieces Remy recommends for a visit are all sportswear staples: a chambray shirt, a hoodie for cool nights when you "have a bonfire, or have lobsters on the beach," and flip flops or T-strap sandals.
Overall, though, The Vineyard isn't about strict dress codes. The only real rule is that you should make the most of your time communing with the sunshine, the sand, and the stars. Get a bocce set at Lazy Frog, and play even if you don't know the rules. After all, there's going to be three long seasons before summer—and the celebrities—return.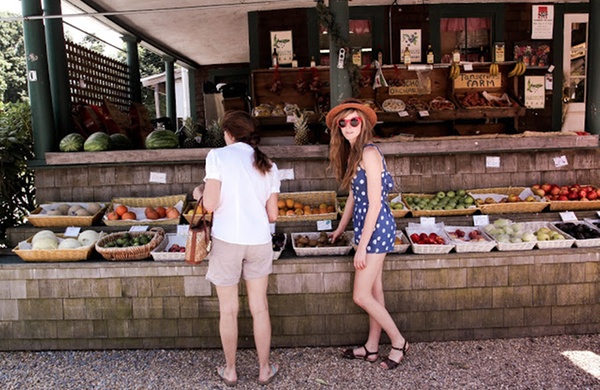 Top photo and Vespa side-by-side courtesy of Classy Girls Wear Pearls; hat side-by-side and last photo courtesy of Steffy's Pros and Cons.
Want more boho or preppy style? Shop these looks on ideel: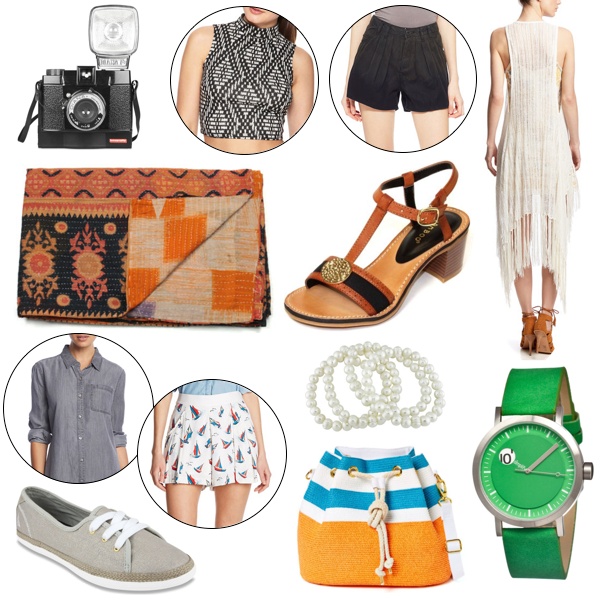 Top row from L to R: Diana F+ instant camera, Lomography ($94.99); Sleveless jacquard crop top, Love Ady ($8.99); Black pleated short, Theyskens' Theory ($29.99); Tiered fringe vest, Free People ($79.99); Second row from L to R: Kantha beach blanket, Melange Home ($54.99); Hanson sandal, Bamboo ($24.99); Third row from L to R: Chambray top, Chambrai ($39.99); Filia silk shorts, Catherine Malandrino ($49.99); Freshwater pearl bracelets, Armour ($24.99 for set of 4); The 200 Watch, Simplify ($39.99); Bottom row from L to R: Norwich sneakers, Nautica ($19.99); Colorblock bucket bag, Magid ($39.99)
Read more about the style of a place: