GROUPON GUIDE TO WASHINGTON-DC
The Clothes That "Keep Austin Weird"
BY: Michelle Schuman |
Mar 25, 2015
Austin is a city known for keeping it weird. Here, the lawn art is extravagant, the bingo is won with chicken poop (seriously), and the 5Ks are run in gorilla suits. This strangeness seems to drive every aspect of local culture, including fashion.
"People just look different here than they do anywhere else," said Shari Gerstenberger, local stylist and owner of Charm School Vintage. "Even T-shirts and cutoff shorts and sneakers, because you're riding your bike around, can just look so good here."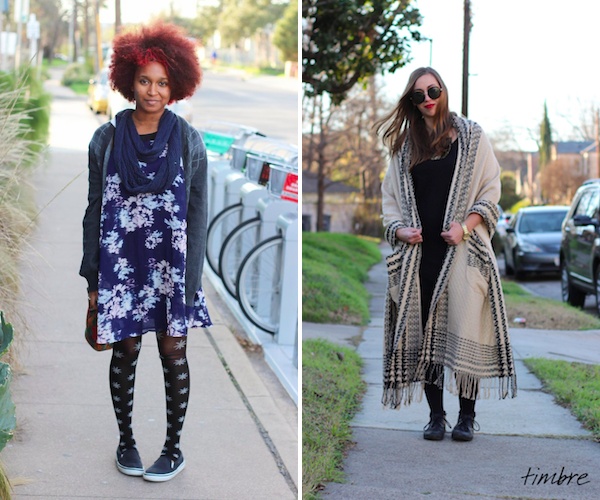 Not that a T-shirt and shorts is the norm. Street-style photos taken around the city capture dusty boots, mixed prints, and dramatically oversized clothing. Yet no one looks unkempt. Instead, the images serve as a (very stylish) reminder of Austin's offbeat culture.
In a way, people are forced to get creative with fashion. Boutiques and vintage shops outnumber the big-box retailers, driving the trend towards individuality. Shari described this anything-goes style as, "more about being comfortable in who you are than about conforming to a national trend. It's like people here are freer … it's really live and let live."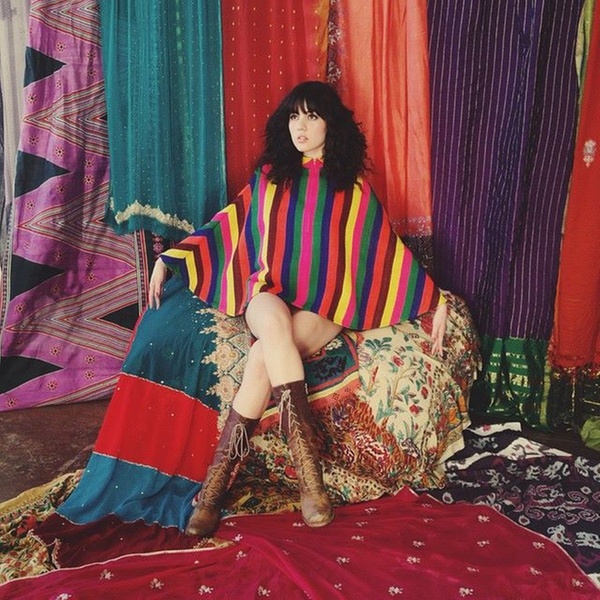 This freewheelin' outlook is partly thanks to all the creative energy humming around town: Austin's known as the Live Music Capital of the World. We're reminded of this title every March, when thousands of artists descend upon the city to participate in the South by Southwest music, film, and technology festival. And while it might seem like the festival begat Austin's unique style, the opposite is actually true—the city's residents perfected their quirky-cool aesthetic long before SXSW became a major force in pop culture.
"You can't talk about fashion in Austin without talking about the music," Shari said. She referenced the influence of country music and classic rock 'n' roll, as well as the hippie culture of the 1960s and '70s.
"The dream of the '70s is alive and well in Austin," she said. "That has never left."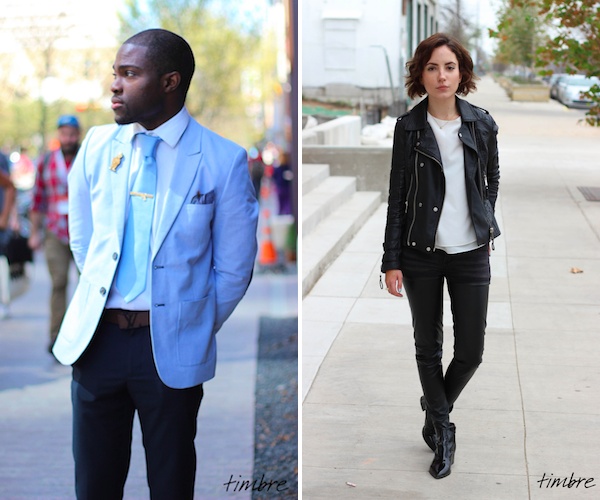 That's not to say SXSW and other modern festivals haven't left their mark. Shari credits style bloggers and photographers with creating a culture of festival fashion in Austin. "People have become conscious that they might get their photo taken … they're out and about to be seen and make a little bit of an impression."

It's not just the audiences at SXSW who, as Shari says, turn up their style—it's the artists, too. Blues-rock duo The Ghost Wolves dress to match their sound, whether they're taking the stage for SXSW (which they've played four times) or any other gig.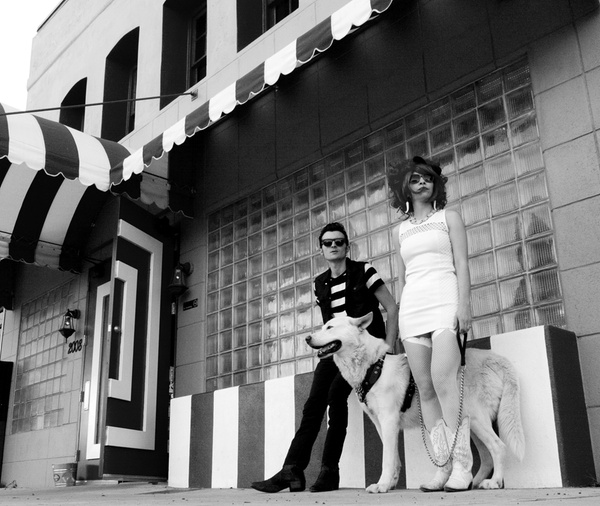 "We want to feel good when we go onstage," said drummer Jonny Wolf. "And feeling good is wearing something that fits you well and expresses the feeling you have about what you're doing. So for me, I want to be [seen as] a heavy-duty drummer, so I wear leather boots and a [leather] jacket … We just dress the way we want the world to see us."
For lead singer and guitarist Carley Wolf, that means being seen a unique artist—she makes a lot of her own stage outfits. "I come from a long line of families making costumes and being seamstresses," she said. "For performances, it's something that I've always done. [Making my own clothes] is a continuation of expressing myself in that way."

Personal expression is a huge part of Austin culture, and not just in fashion. "[There's] all sorts of visual arts in Austin with the studio tours and gallery events constantly," said Carley. "It's such a vibrant city with all of that … There's so many creative people here working and doing their thing."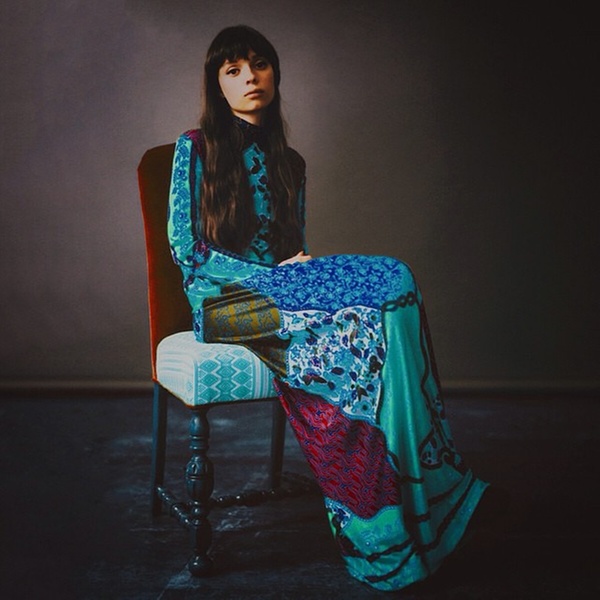 Shari echoed Carley's sentiments. "In Austin we really value small businesses and appreciate creativity in small places," she said. "You don't have to make a ton of money to live here … people choose to live in Austin because they appreciate the lifestyle."

The city's liberal attitude was formed, in part, by a very diverse population. It's home to one of the oldest Mexican-American communities in the U.S., as well as sizable African-American and Native-American populations.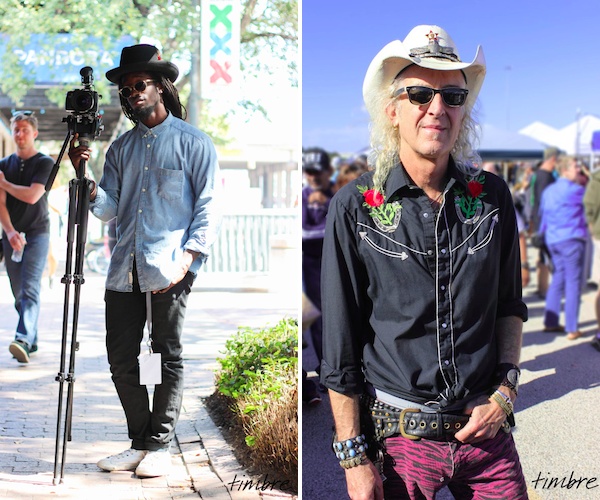 Sprinkle in biker culture, the UT student body, and transplants from all over the United States, and you've got a chorus of voices that's created a liberal epicenter rather unique to the Lone Star State.
Make no mistake, though, Austin is still very Texan. According to Carley, "The [Texan] roots are still strong here with the food, and even the style. You see the Texas style in Austin, that hasn't died. It's really just that the attitude is different.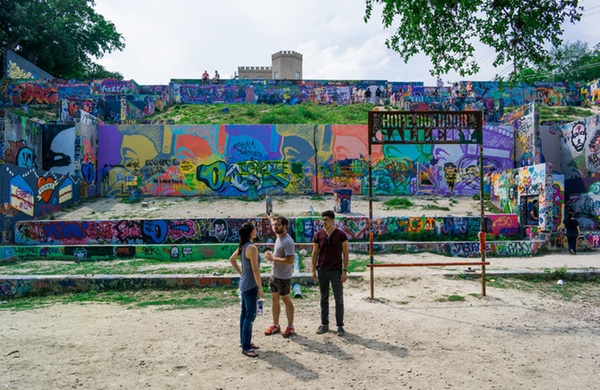 "Austin is such a forward-thinking place," she continued. "There [are] a lot of startups, a lot of entrepreneurs, and people that are really passionate about doing their own thing. There's a lot of support here for that. There are so many amazing bands and artists to see, and to be a part of their community and get inspired by them? It's a great city."
Want more Austin style? Shop these looks on ideel: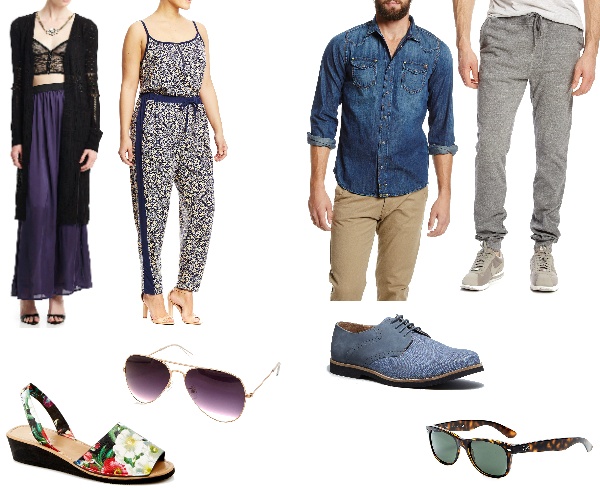 Black Kimono, TCEC ($29.99); Printed jumpsuit, Derek Heart ($24.99); Purple aviators, Aquaswiss ($49.99); Floral sandals, Bamboo ($19.99); Denim shirt, Diesel ($159.99); Grey joggers, Threads for Thought ($34.99); Linen oxfords, Joseph Abboud ($39.99); Wayfarer sunglasses, RayBan ($99.99)
On April 6, The Ghost Wolves kick off a cross-country tour at the Riot Room in Kansas City. Check tour dates here.
Street-style photography courtesy of Timbre Austin; The Ghost Wolves promo photo by Andy Lemon; Styled fashion images courtesy of Charm School Vintage; Hope Outdoor Gallery by Nan Palmero under CC by 2.0
Try on even more Texas-approved fashion: