How the Owner of Bang Bang Pie Shop Fills His Home with Vintage Finds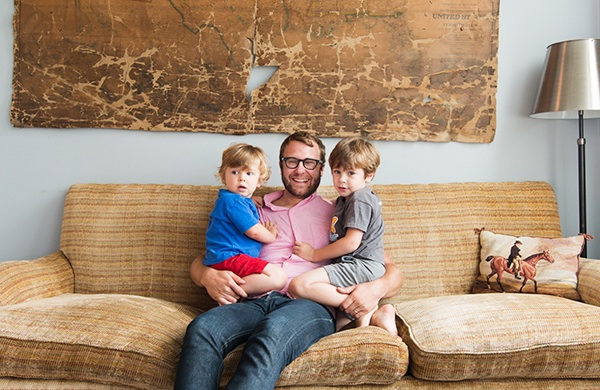 As the owner of 
Bang Bang Pie Shop
, Michael Ciapciak spends plenty of time in the heat of the kitchen. But when he comes home, he gets a different kind of warm feeling. Ask him what he loves most about his Logan Square home, which he shares with his wife, Susan, and their sons, Ned and Will, and he'll tell you: "My favorite thing would have to be the sense of warmth of it [from] being filled with all of our things we have collected."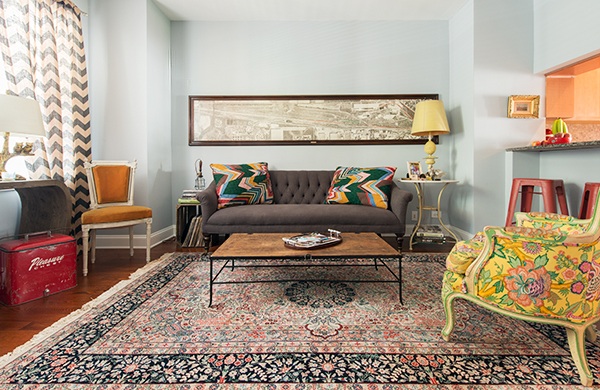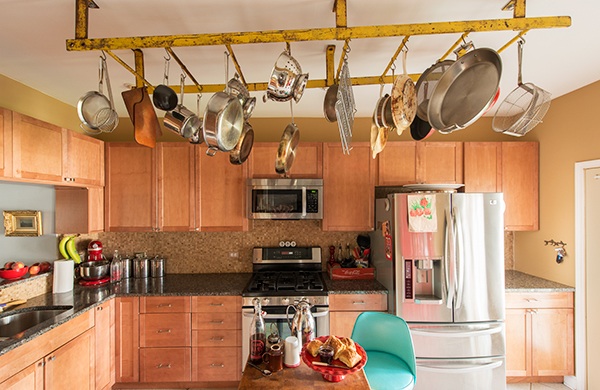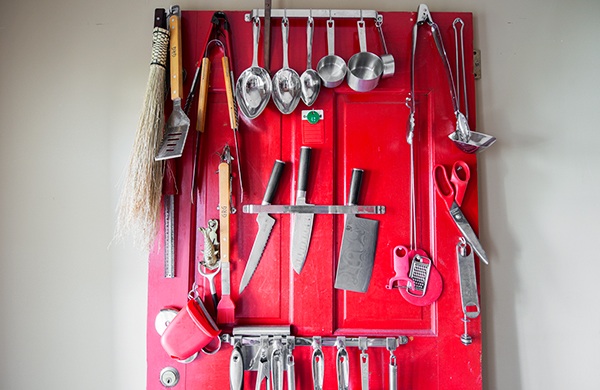 One glance around the space confirms the Ciapciaks are quite the collectors. Their decor includes vintage pieces (a brown and tattered US map) and alley scores (an old fire escape that serves as a pot rack), not to mention a whole wall of curiosities in the sitting area off the dining room. Some pieces on the wall were gifts, such as the photo of the Australian outlaw Ned Kelly. Others are family heirlooms, including the silhouette of Susan's mother when she was a girl.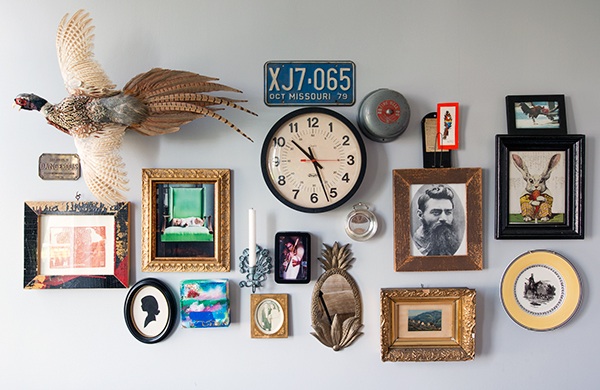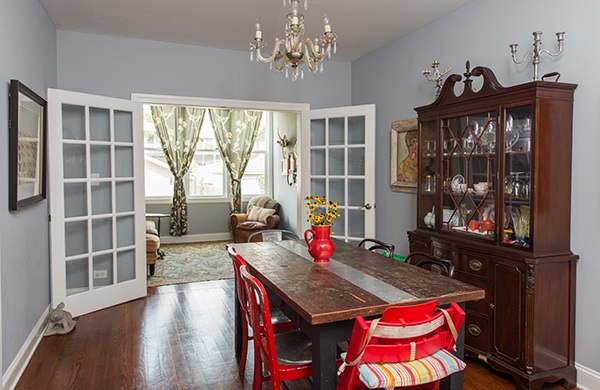 Still, not everything here is old or used. "We have a few items that we've saved for and purchased," Michael said. For example, the tufted headboard in the master bedroom was bought new and looks elegant against colorful bedding and embroidered pillows. In contrast, the guest-bedroom headboard, while no less beautiful, is nothing but stacked apple crates that were repurposed from Bang Bang.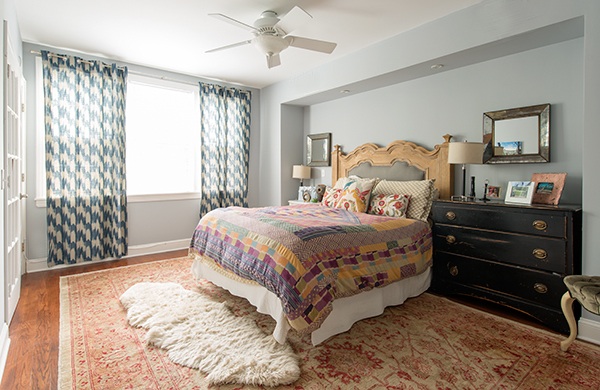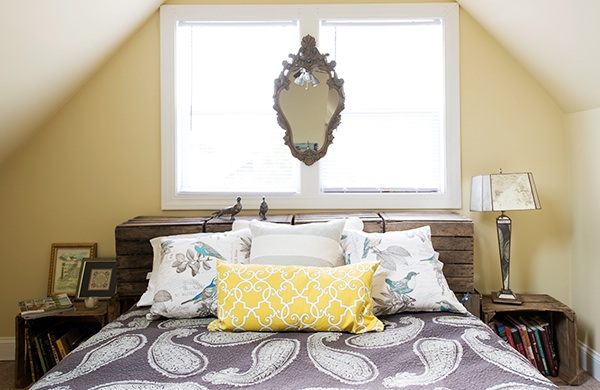 Despite drawing from such a wide variety of sources, the Ciapciaks achieve an unmistakable unity in their decor. This harmony is due in part to a few smart design choices: selecting simple furnishings with classic shapes, sticking with neutral wall colors, and connecting spaces throughout the home with beautiful oriental rugs. Ultimately, though, the reason the home blends together so well may have less to do with any aesthetic theory than with the sense that each item has meaning to the owners. "[I] can't say we really have a specific style other than decorating with what we like," Michael said. He added that the most important element in creating a harmonious home has nothing to do with furnishings. "If I didn't have family to share my home with, there would be no real sense of warmth in it."
Photos: Andrew Nawrocki, Groupon
Find even more home-design inspiration at ideel.
There are even more tours of gorgeous Chicago homes to be found on the The Guide: