10 Food and Drink Blogs You Should Be Reading Now
BY: Alison Hamm |
Jan 5, 2016
If your latest at-home culinary endeavors mostly involve staring into an empty pantry until dialing your favorite restaurant, here's some inspiration. From recipes to pair with a good book to boozy ice-cream-social ideas, these bloggers have us ready to make creations worthy of Instagram fame.
Below, the Guide staff compiled 10 food and drink blogs that we're reading—and loving—right now.
Check out other blogs you should be reading right now here.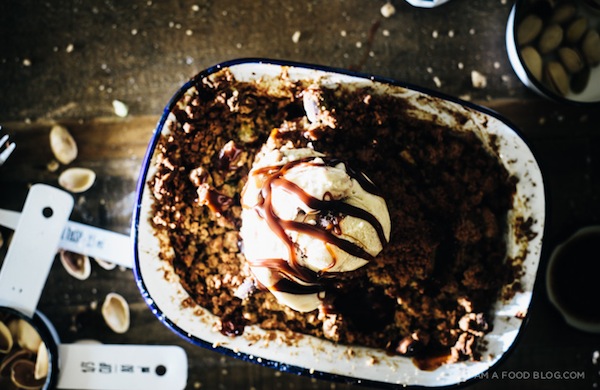 Photo courtesy of i am a food blog
Why it's great: Has food ever looked this beautiful?
Take a quick glimpse of Stephanie Le's gorgeous blog, i am a food blog, and you'll have a good idea why it's Saveur's 2014 Blog of the Year. But you'll want to linger longer than that to recreate her drool-worthy dishes, like crispy sriracha honey lime tofu, peach pistachio caramel crumble, and banh mi fries, to name only a few.
Why it's great: We have frequent daydreams about fried green tomatoes and other Southern-style comforts.
Elena Brent Rosemond-Hoerr was living in Maryland and feeling homesick for North Carolina. When she couldn't remember her grandma's country-style steak recipe, and couldn't find any Southern recipes online that fit the bill, she decided to take matters into her own hands by creating Biscuits & Such. She's back in North Carolina now, where she continues to share her recipes, some new, some traditional—but all distinctly Southern.
3. PAPER/PLATES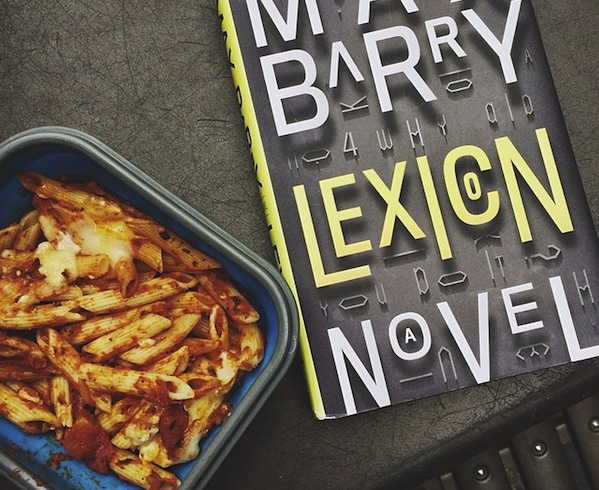 Photo courtest of the PAPER/PLATES Instagram
Why it's great: Literature and food are held in equally high regard here.
PAPER/PLATES is for eaters and readers. Founder Amina Elahi and her team merge book recommendations with recipes inspired by said books, along with sharing interviews with fellow bloggers and lit lovers. Come here for menu inspiration for your next book-club meeting, or snacking inspiration while you devour Jonathan Franzen's Freedom.
Read our Q&A with PAPER/PLATES founder and editor Amina Elahi.
4. Bit By a Fox
Why it's great: Because booze.
"A boozy blog with a bite," Bit By a Fox is run by Prairie Rose, a bartender, cocktail waitress, and bar manager turned blogger. Her obsession and passion for cocktails is what this blog is all about—bit by a fox is 16th-century speak for tipsy, after all. Here you'll find ideas for booze-infused ice-cream socials, beer cocktails, and bar etiquette debates, like "Should You Send Back That Drink?" (Maybe.)
Why it's great: Veganism has never sounded sexier.
Brian L. Patton got his start with cooking videos on YouTube, using the word sex in an attempt to get more traffic. It worked. He's since written two cookbooks—not to mention losing 60 pounds thanks to his meat-free lifestyle—and he shares his vegan tips and recipes through his podcast, Sexy Vegan Radio, and his blog, The Sexy Vegan.
Read our Q&A with The Sexy Vegan, Brian L. Patton.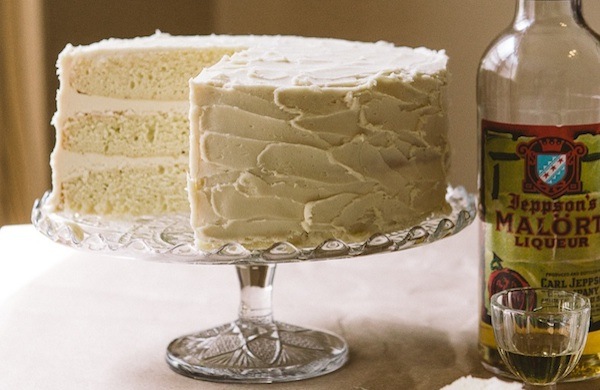 Photo courtesy of Dinner Was Delicious
Why it's great: It's always fun to shout F-bombs in delight while cooking (and eating).
A 2013 Saveur finalist for Best New Food Blog of the Year, Dinner Was Delicious takes a light-hearted (and F-bomb friendly) approach to recipe sharing. Here, you'll find everything from beergarita popsicles with smoky chili salt to "grilled motherf***ing cheese"—in other words, comfort food on a new, obscene level. And yes, that includes a Malört cake.
Read our Q&A with Dinner Was Delicious's blogging duo, Rachel Adams and Lucy Hewett.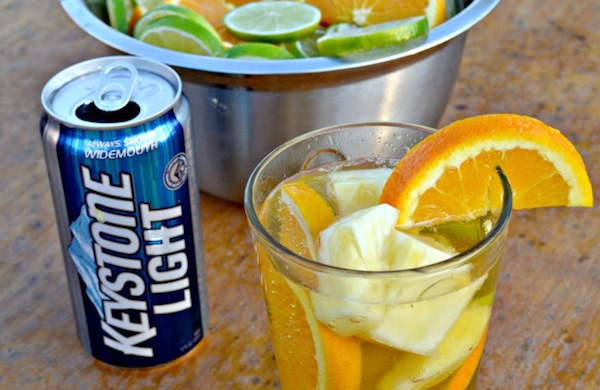 Photo courtesy of Josh Scherer
Why it's great: Suddenly, watching the Food Network with a Keystone Light in hand sounds (almost) appealing, bro.
UCLA student Josh Scherer is an unapologetic bro who likes to cook. His culinary perspective is largely drawn from lawn drinking, making "beerthday" cakes and grilling for his friends, and substituting Keystone Light for water as a braising liquid. Think mac 'n' cheese chimichangas, ramen poutine, Flamin' Hot Cheetos burgers, and lots of "anecbrotes."
Why it's great: Every time we read it, we're inspired to host a dinner party, or at least invite ourselves to one.
Tim Mazurek started blogging because he needed an outlet for his obsession with cooking, hosting, and the politics of food. With Lottie + Doof—Lottie was his grandmother; you'll have to figure out "doof" on your own—the Chicago-based blogger shares recipes he loves, his favorite restaurants around Chicago, and other musings, all centered around good food.
Why it's great: It's packed with inspiration for wooing your main squeeze with a meal.
The blogger behind Two Red Bowls works at a law firm in Manhattan when she's not busy cooking and baking in her Brooklyn kitchen. Her fiancé serves happily as her taste tester. Come here to find sweet treats, plus plenty of savory dishes as well, many of which are Korean-inspired.
Why it's great: We're tired of shrieking in horror at the long lists of "ingredients" on food labels.
Jenny McGruther thinks that there should be joy in cooking and eating—and that largely comes from cooking with wholesome, unprocessed foods. With her blog The Nourished Kitchen and new cookbook of the same name, she takes the intimidation factor out of the back-to-basics cooking approach.
See our Q&A with The Nourished Kitchen author Jenny McGruther.
Ready to try out some of these recipes yourself? Check Goods for everything you need to stock your kitchen.