GROUPON GUIDE TO WASHINGTON-DC
Seven of History's Most Important Leather Jackets
BY: Amelia Buzzell |
Sep 24, 2014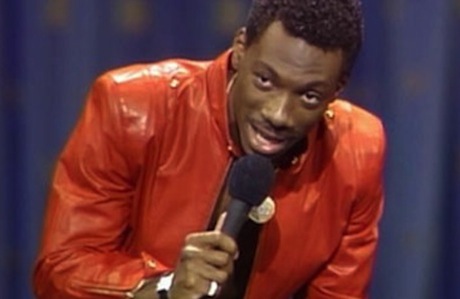 Before it became the choice for punks, bikers, and other unfathomably cool people, the leather
jacket
was simply a practical piece of clothing. It was a toughened hide of an animal, sometimes paired with
shearling
, and it could keep out a chilly breeze or a splashing raindrop. That all changed in 1953, however, when Marlon Brando's appearance in the movie
The Wild Ones
turned the otherwise practical bomber jacket into a must-have accessory. Below, we've collected some of our favorite leather jackets throughout history to prove that the coat's appeal truly is timeless. Want the look for yourself? Shop Ideel's
Men's Coat Closet
 or its
Fall's Fresh Coats
 sale for women.

1804: Lewis and Clark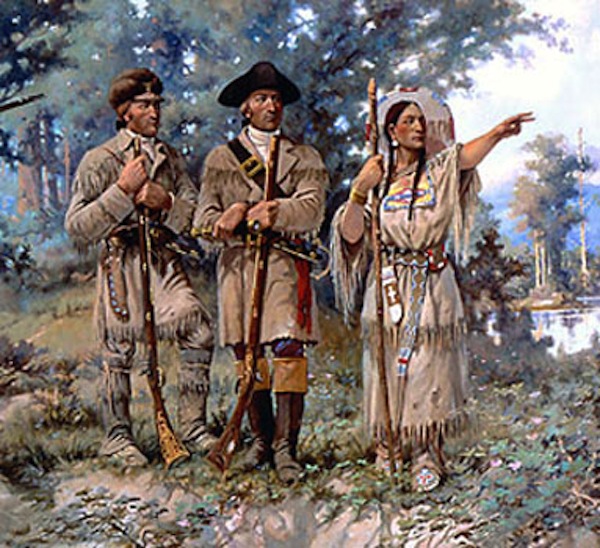 Image via PBS's This Day in History blog
If paintings of the adventurous duo are to be believed, the explorers wore leather jackets for warmth as they mapped the Louisiana Purchase and marked trails for future rides with their motorcycle gang.
1955: James Dean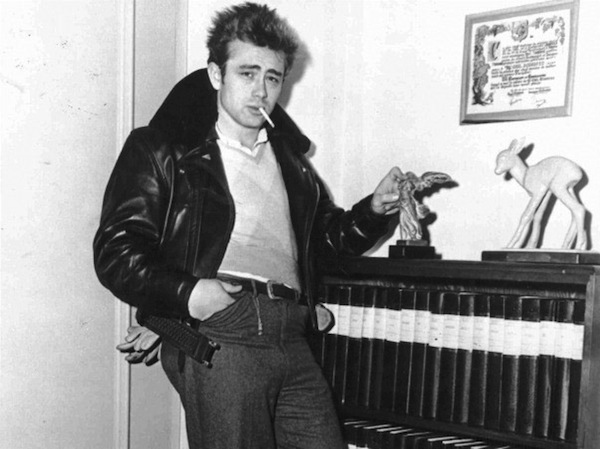 Image via Nordstrom
Much like Brando before him, James Dean brought the leather jacket to Hollywood by wearing one on-
and
off-set, making it synonymous with
Rebel Without a Cause
and bad-boy allure. (See also: The Fonz and Jess Mariano from
Gilmore Girls
.)
Mid-1950s: Bad Sandy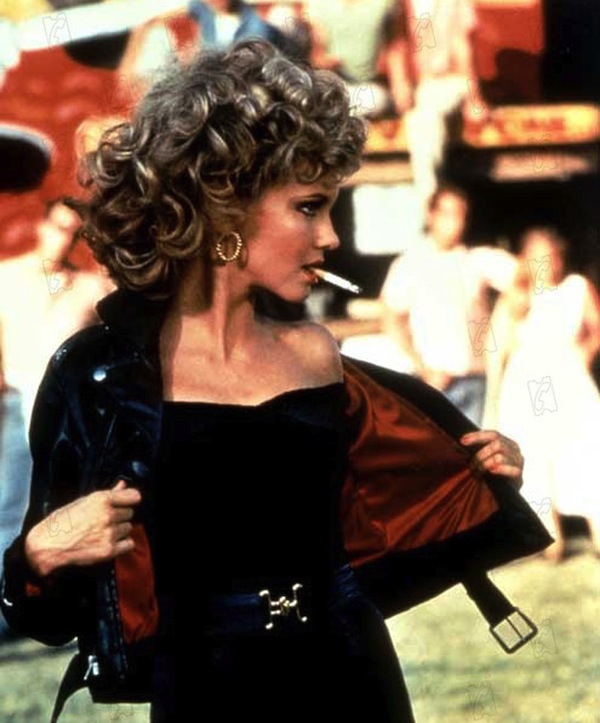 Image via PopSugar
If all it takes to turn from "good" to "bad" is a leather jacket with red silk lining, then the concept of "aspirational dressing" is nothing to toy with. (Sure,
Grease
was filmed in the late '70s, but Sandy's jacket doesn't know that.)
1976: Joe Strummer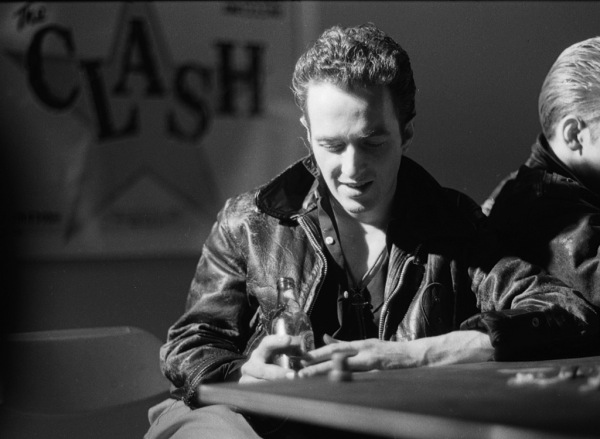 Image via The Clash Blog
For maximum bad-boy allure, turn to a rocker like The Clash's Joe Strummer. Whether musicians wore their jackets plain or embellished them with pins, studs, spikes, and chains, the punk movement was never fully dressed without a bomber jacket. (See also: Sid Vicious, any of the Ramones, Roger M. Klotz from
Doug
.)
1980: Joan Jett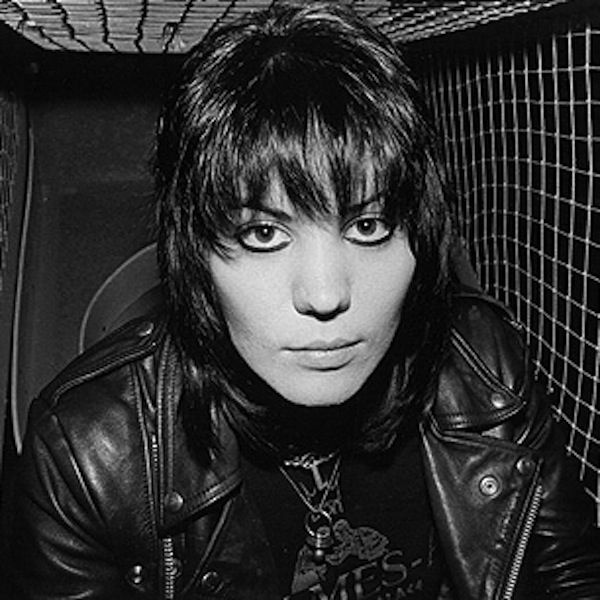 Image via Rolling Stone
The "Bad Reputation" singer's signature shaggy haircut is made all the cooler with a black leather jacket and a steely stare.
1983: Eddie Murphy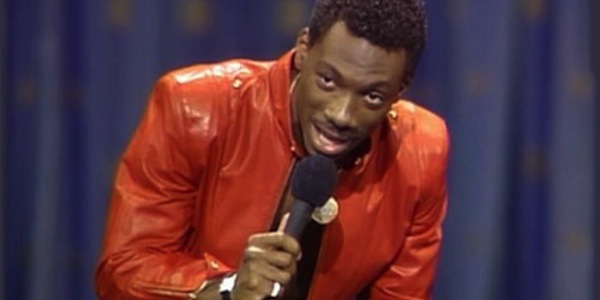 Image via Pop Matters
In his 1983 comedy special
Delirious
, Murphy's wit shared the spotlight with a red leather jacket and matching pants.
1986: Sloane Peterson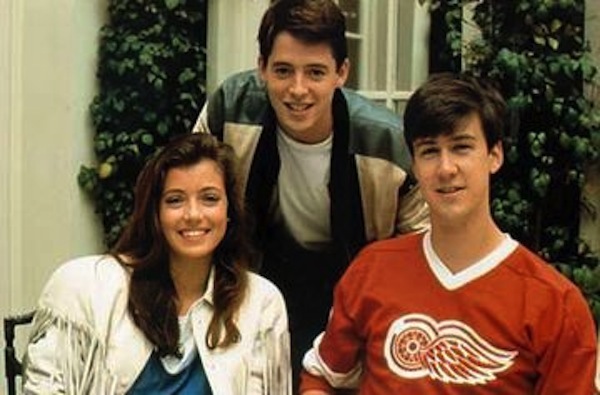 Image via Rotten Tomatoes
Ferris Bueller's girlfriend preferred a white leather jacket dripping with fringe. It probably kept her warm while riding in the convertible with Ferris and Cameron, and the fringe definitely looked cool as it fluttered in the breeze.
The Future: The Matrix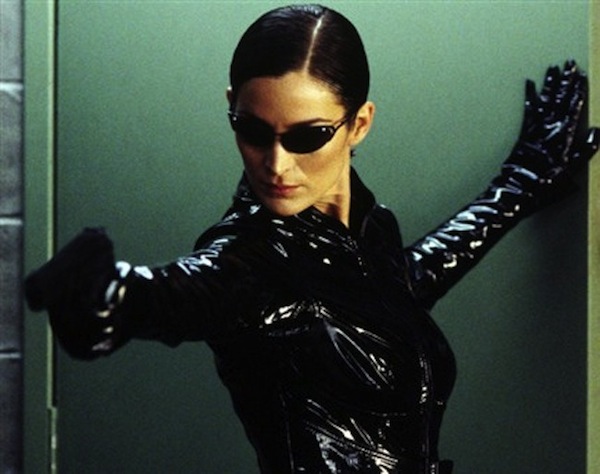 Image via Moviefone
In the future, a computer program will  take over the world, lasers will be everywhere, Trinity will be a perfectly normal woman's name, and leather jackets will still be cool.
Shop Goods for men's and women's clothing:
| | | |
| --- | --- | --- |
| | | |
| Miss London Jackets | Moto Jackets | AmeriLeather Men's Jackets |
Read more about timeless fashion on the Guide:
| | | |
| --- | --- | --- |
| | | |
| Why These Handbags are Named for Famous Women | Knee Socks That Are Surprisingly Stylish, Expectedly Long | Remember When Men Wore Nightgowns? |