GROUPON GUIDE TO WASHINGTON-DC
Six Sour Beers That Are More Than Just Sour
BY: Shannon Jewitt |
Nov 13, 2014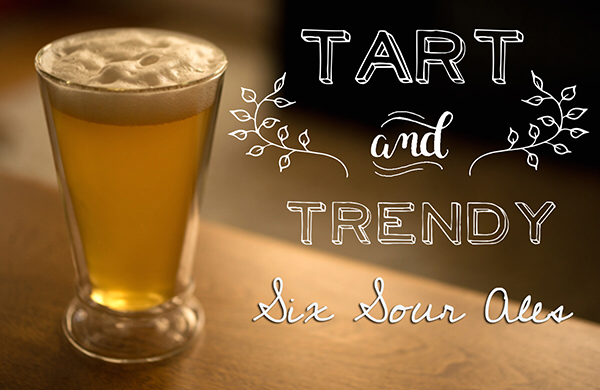 Though sour beers are suddenly having a moment, they've actually been around since
beer
's beginnings. During the early years of brewing, naturally occurring bacteria and yeasts found their way into beer—often via barrel aging—lending ales a tart flavor. Once advancements were made in fermentation and refrigeration technology, however, many of these "accidentally" soured beers were out. But some Belgian
breweries
kept producing them on purpose, and their sours starting appearing in the US in the 1970s. It wasn't until the '90s, though, that sours really planted their roots in American soil, thanks to the Belgian-inspired craft breweries that started sprouting up—most notably,
Allagash Brewing Company
,
Brewery Ommegang
, and
New Belgium Brewing Company
. A few decades later, there are so many American sours that What the Funk!?, a festival of barrel-aged, sour, and funky brews, is already planning its fourth installment. If you've yet to sample the style, it can be hard to know where to begin. So we've put together a list of the best sour beers. Here's a six-pack of sours with flavor profiles varied enough to appeal to all types of drinkers.
For the Wary Beginner:
Monk's Café's Flemish Sour Ale
The namesake of this ale, Philadelphia's legendary Belgian bistro, offers 20 beers on tap and hundreds more in bottles. It's Monk's Flemish Sour Ale, however, that really stands out. Produced by renowned Belgian brewery
Brouwerij Van Steenberge
, this private-label red ale is great for those unsure if they'll even like sours. The light-bodied, year-round brew is a little fruity, a little malty, and, of course, a little tart.
For Wine Lovers:
Russian River Brewing Company's Supplication
Located in Sonoma County and originally owned by Korbel, it's no surprise Russian River is inspired by wineries. The brewery crafts four limited-release barrel-aged brews, none of which skimp on sourness. Its tart brown ale, Supplication, spends about 12 months aging in pinot-noir barrels with sour cherries, brettanomyces, lactobacillus, and pediococcus. The result is a funky, intense flavor with pinot, cherry, and oak notes.

For the High-Toleranced:
The Bruery's Sour in the Rye
From berliner weisses to gueuzes, most sours are fruit based. That's not the case with this amber-hued ale. Brewed with 40% rye as its base malt, this beer is aged in oak barrels for more than a year while sour yeast and bacteria eat away at it. The process creates a complex brew featuring rye-spice, dried-fruit, and oak flavors. Like its sibling,
Mischief
, Sour in the Rye has an 8.7% ABV that tends to sneak up on you. Unlike the golden strong ale, however, this one's only released once a year.
For Bottled-Beer Lovers:
Cascade Brewing Company's Apricot Ale
Billing itself as the House of Sour, Cascade invites guests to "pucker up and join the sour revolution" by sampling a brew from one of its 750 internationally culled wine barrels. The Apricot Ale is barrel-aged for up to nine months, then aged with fresh apricots for another six, giving the refreshing blond beer a lingering tart finish. It's also bottle-conditioned, meaning it actually
tastes better bottled than on draft
.
For the Sweet Tooth:
The Rare Barrel's Home, Sour Home
What's more reminiscent of home than a freshly baked dessert? A beer that tastes like homemade peach cobbler, of course. For that, look no further than the aptly named Home, Sour Home, a golden sour aged in oak barrels with with peaches, cinnamon, and vanilla beans. Made by The Rare Barrel's sour enthusiasts, the mild, balanced brew is one of four golden sours the brewery produces.
For Sequel Enthusiasts:
The Lost Abbey's Framboise de Amorosa
Building upon the success of its wildly popular Lost and Found Abbey Ale, The Lost Abbey decided to take that same beer and pour it into empty red-wine barrels, where it ferments for more than a year. During this time, three rounds of raspberries are soused in it, after which it emerges as Framboise de Amorosa. Released on an as-it-is-ready basis, the popular brew (which maintains exceptional ratings on BeerAdvocate and RateBeer) successfully balances fruity sweetness with the acidity from its
trusty yeast
.
Photo by Andrew Nawrocki, graphic by Lisa Ladehoff, Groupon 
Read our guides to other beer styles:
| | |
| --- | --- |
| | |
| Session Beer Is Not Watered-Down Beer And Other Session-Beer Myths, Debunked | Fruit Beer for Summer |
Shop Goods for glassware and bar accessories: