Street Style at MCA Chicago
BY: Kelly MacDowell |
Jan 19, 2015
Now that David Bowie has moved out, the most fashionable people at the MCA are once again its patrons (and sometimes, staffers in very Bowie-esque platform boots). We stopped by recently to chat with some well-dressed folks who took cover from January's cold during one of the museum's free community Tuesdays.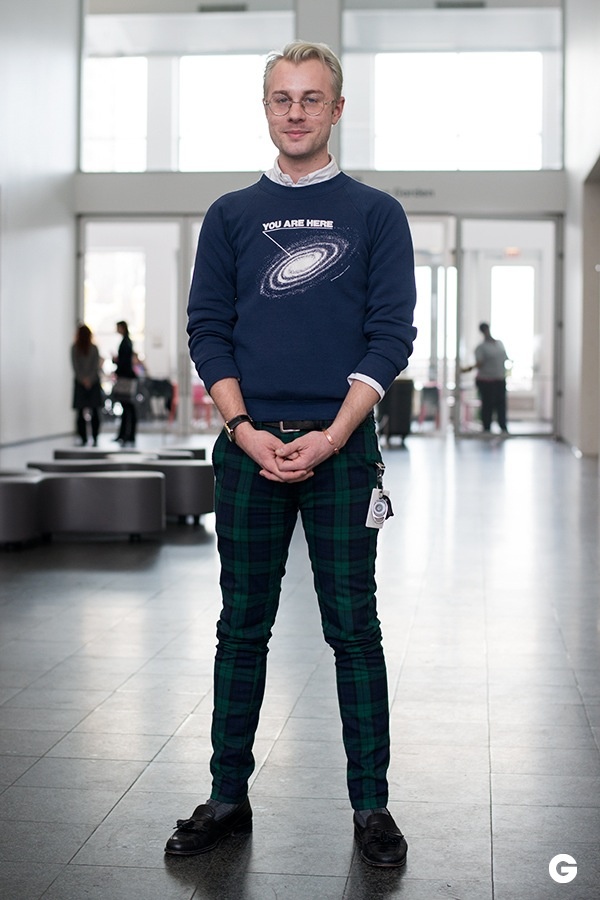 On Nick: Topman pants, Zenni Optical glasses, gifted sweatshirt and bracelet
Nick, MCA group tours
What his outfit taught us: Sweatshirts aren't just for lounging. Dress them up by pairing them with tailored pieces.
On Hollie: Windsor jacket, A'GACI top, Target leggings, thrift-store scarf, Cliffs shoes, Michael Antonio glasses
Hollie, student and community activist

What her outfit taught us: Mixing prints is still on trend. Learn three ways to do it.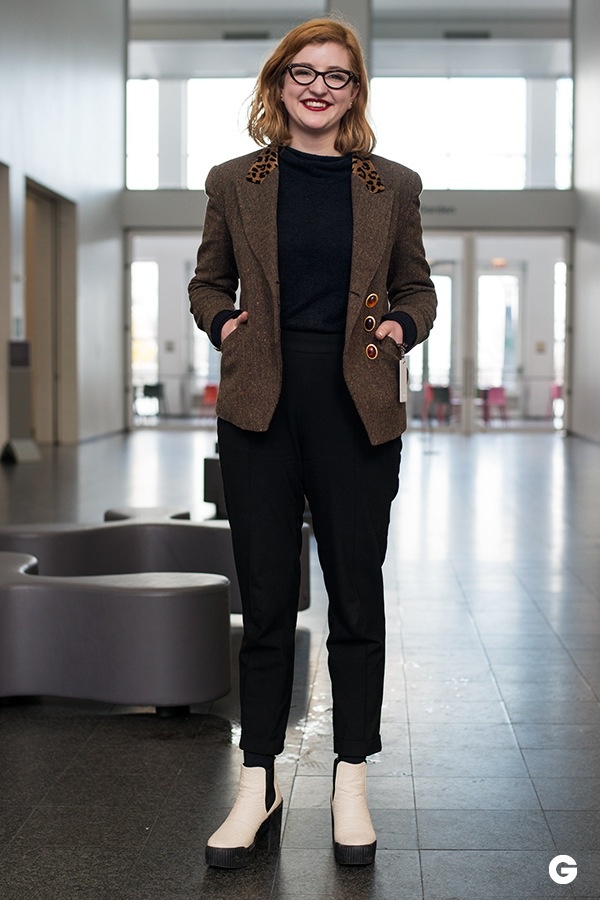 On Katherine: Vintage Dior blazer, Topshop shoes, Caroline Abram glasses

Katherine, MCA guest services

What her outfit taught us: Platform boots are surprisingly versatile.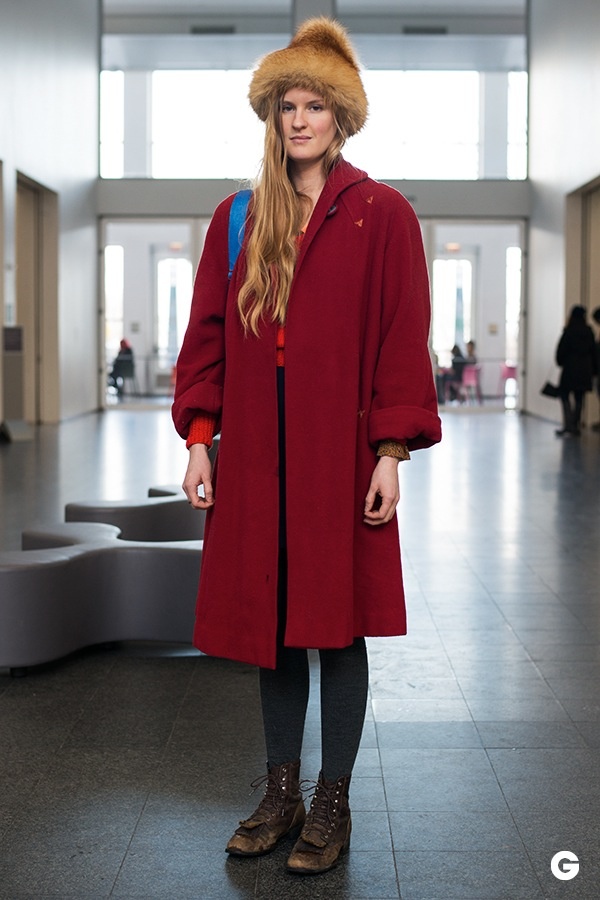 On Hana: Gifted coat, thrift-store hat and skirt

Hana, retail
What her outfit taught us: To think outside the beanie. Read more about stylish winter hats.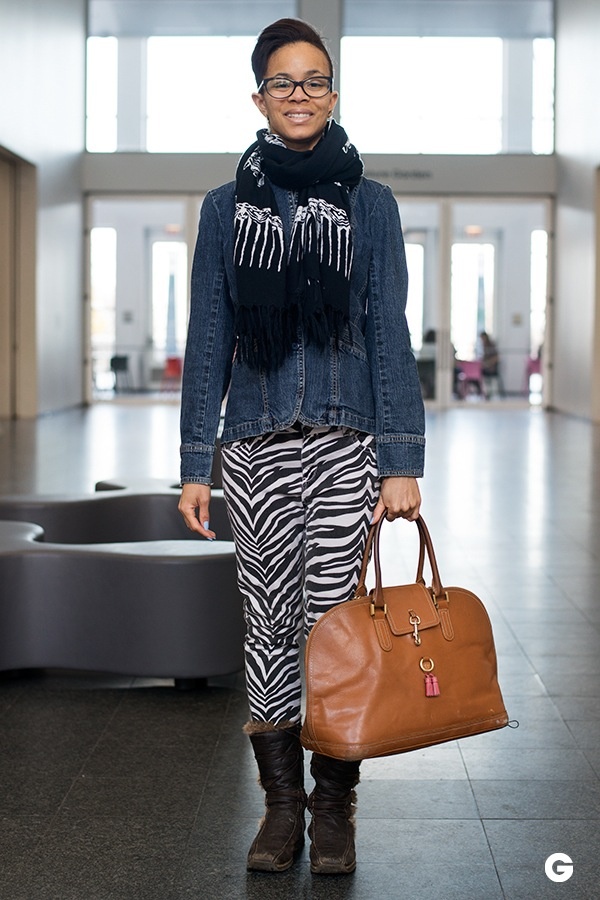 On Courtney: Vintage Calvin Klein jacket, Zara zebra-print jeans, Lori's Shoes boots, J. Crew bag, scarf from the Bahamas
Courtney, film producer

What her outfit taught us: Denim on denim is cool. Here's three other ways to go all-denim.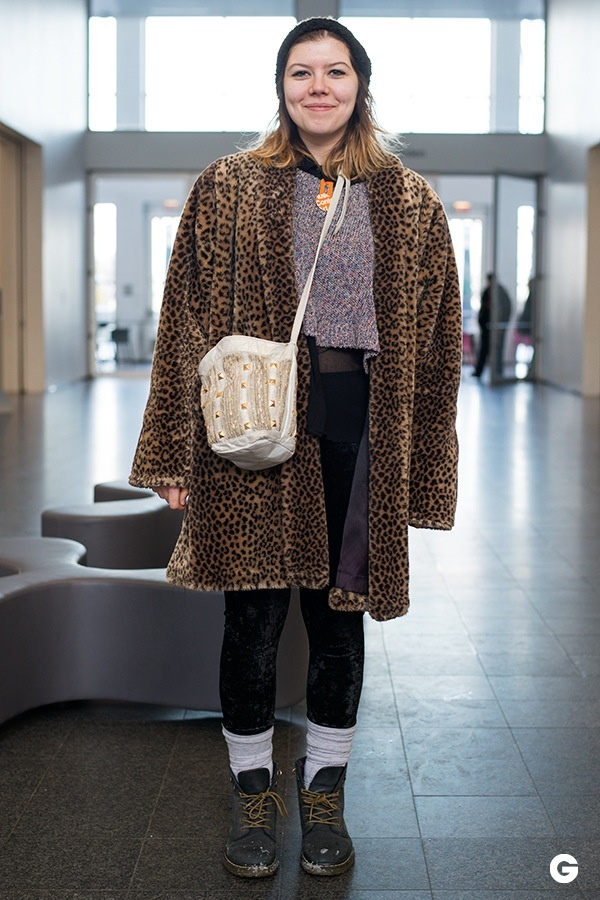 On Jessica: Grandmother's vintage coat, Urban Outfitters sweater, H&M leggings, Salvation Army bag
Jessica, student

What her outfit taught us: Shopping sprees should start in Bubby's closet.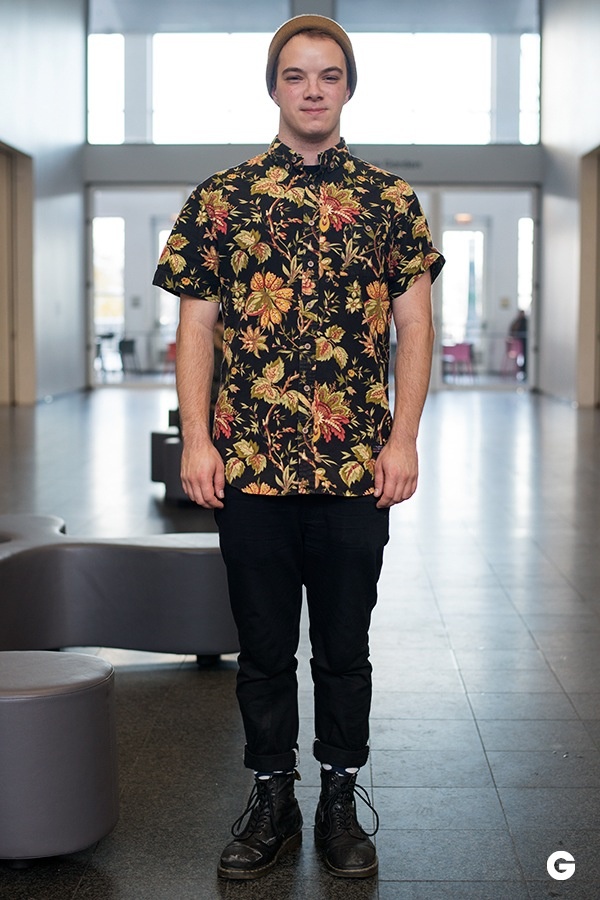 On James: I Love Ugly shirt and pants, Happy Socks, Doc Martens
James, barista

What his outfit taught us: Statement socks shouldn't be kept secret. Learn how to show 'em off.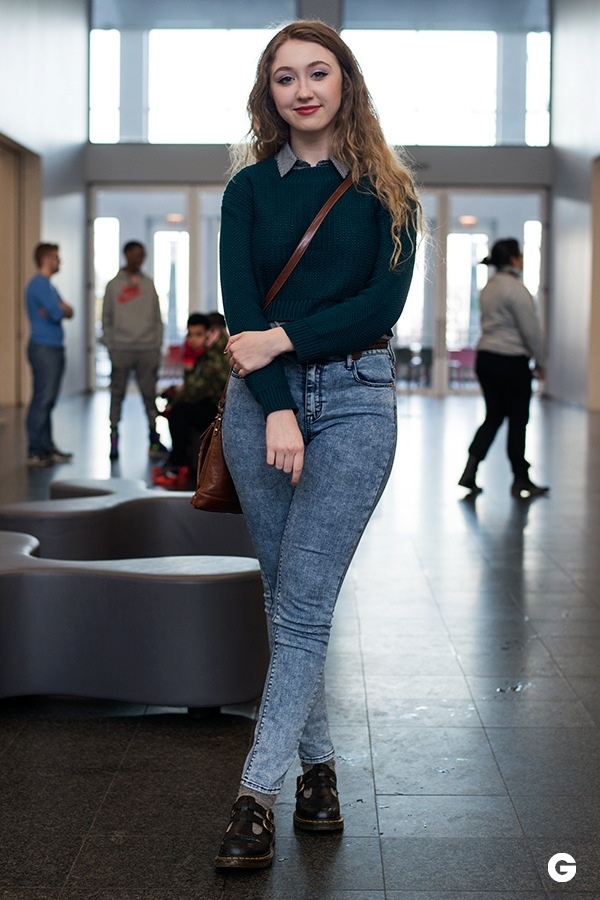 On Libby: Forever 21 sweater, Mom's shirt, Goodwill belt, PacSun jeans, Doc Martens

Libby, student
What her outfit taught us: Stonewashed ombre is a thing. And we like it.
Photos: Andrew Nawrocki, Groupon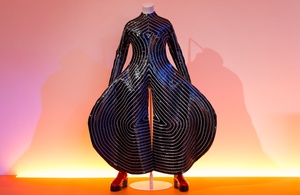 Choosing them was no easy feat considering there were nearly 60 to choose from.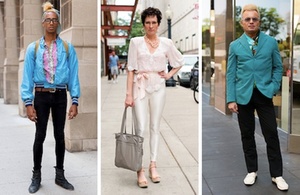 From disco queens in white satin to drag queens with purple beards.






BY: Kelly MacDowell
Kelly's first concert was Fleetwood Mac and her first career was in the beauty industry. Now a style and music writer, she loves Project Runway and her dog, Watson.