GROUPON GUIDE TO WASHINGTON-DC
Capital Brewery Pays Tribute to Wisconsin Culture with Supper Club Lager
BY: Shannon Jewitt |
Aug 15, 2014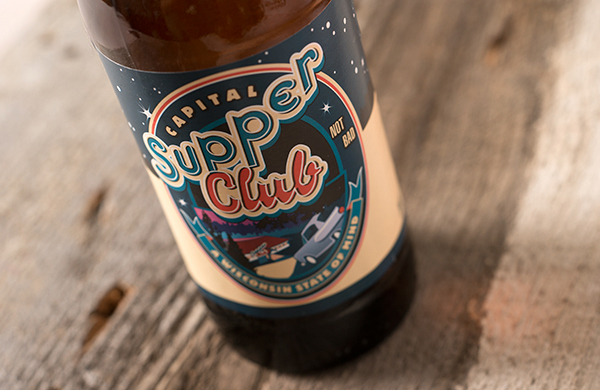 There are almost 3,000 craft breweries in the United States. In this edition of Beer Stalker, we investigate Capital Brewery's Supper Club, the brewery's popular American lager inspired by a Wisconsin institution.
The beer:
Capital Brewery
's Supper Club
Malts:
Brewers, munich, and yellow-corn grits
Style:
American lager
Hops:
Northern brewer
Color:
Gold, like golden retrievers atop a mountain of gold Sacagawea coins looking at a golden sunset
What was the inspiration for this beer?
"It's a tribute to supper-club culture in Wisconsin," said Brian Destree, the operations manager at Capital Brewery. "It's common to go to a supper club and have a drink or two before dinner, and generally, it's an American lager."
What is a supper club?
A supper club is a spot, usually located in a rural area in the Midwest, that combines a bar, restaurant, and entertainment venue. An evening at a supper club generally begins with a cocktail hour, followed by dinner and entertainment. Although supper clubs were particularly popular during the 1950s and '60s, they still exist today and are particularly prominent in Wisconsin.
How is this beer similar to supper clubs?
Both the beer and supper clubs hearken back to an earlier time. "Supper Club is an American lager brewed with techniques the way American lagers were brewed about 50 years ago," Destree said. "We still use corn grits. Nowadays, most mass-produced American lagers are either produced with corn syrup or rice syrup."
Is this beer as popular as supper clubs?
Probably pretty close. Shortly after its creation in 2009, Supper Club became Capital's second best-selling beer and remains in the top-three bestsellers, Destree said. "It's very approachable," he said. "Not overly hoppy, not overly heavy. No matter what your beer preference is, anybody can drink it." As a result, "Supper Club is kind of a crossover from mainstream beer to craft beer," he said.
Photo by Andrew Nawrocki, Groupon
Shop for local deals in beer, wine, or spirits.
Read more to build a six-pack of beer stories:
BY: Shannon Jewitt
Resident Beer Stalker Shannon has an insatiable thirst for craft beer. Despite being a vegetarian, she always makes an exception for fries cooked in duck fat.