The Best and Worst Style Trends of 2013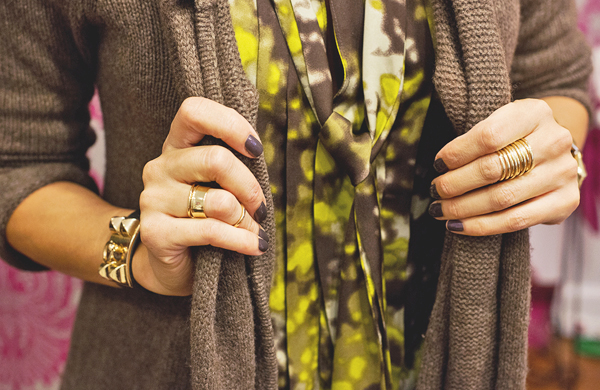 We adored knuckle rings, giggled at mullet skirts, and threw ourselves into Cardio Barre so hard we temporarily lost our hearing.
This past year was marked by contradictions in fashion: there were single-sole pumps, and then there were flatforms; full, ankle-grazing skirts were a staple of style bloggers, but so were minuscule denim cutoff shorts; foam fingers were worn by sports fans and Miley Cyrus alike. Trying to make sense of the madness, the Guide staff reviewed their favorite and least favorite style, beauty, and design trends of 2013.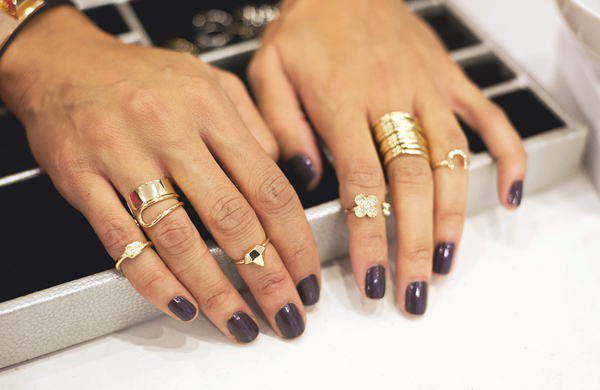 The 2013 Trends We'll Keep Wearing Into the New Year
Jess:
Midfinger rings
were all over Etsy this year, and I did not mind.
Kelly:
Skater skirts and dresses. It's like the silhouette was specially designed for me, even though I can't do a triple salchow.
Amanda:
I was pleased to see '90s minimalism make a comeback because it gave me an excuse to stop thinking and pretty much live in grayscale.
Colleen:
Dressy crew-neck sweatshirts. I can finally feel accepted for wearing a sweatshirt out in public.
Daphne:
Beautifully made button-ups, top button done.
Chris:
The colorful tuxedo jacket. I'm going to wear my dark blue one just as soon as I'm invited to a black-tie event.
The Trends We Resisted with Every Fiber of Our Being
Jess:
Sheer everything. I hope I'm done seeing bras on the L.
Chris:
Thirty years from now, we'll look at
a photograph from 2013
and think, "What were we thinking?" The photo will be of a man wearing "casual sweatpants" with a blazer.
Rachel:
All the black and white stripes made me feel like I was living in a prison.
Kelly:
High-low hemlines on skirts and dresses. They're mullets, but made of fabric.
Daphne:
Drop-crotch pants. You'd think the name itself would preclude this catching on, and yet … .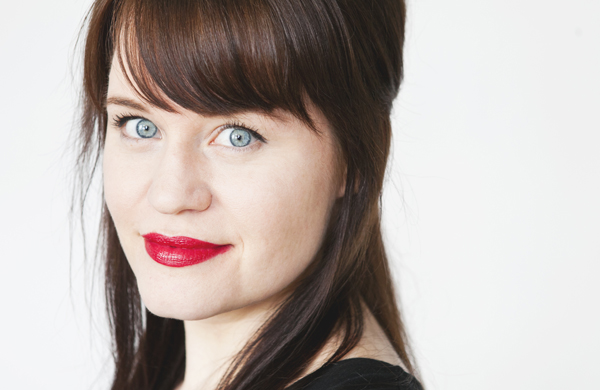 The Trends We Finally Embraced (And Wish We Had Tried Sooner)
Kelly:
Though we'd flirted a bit in the past, red lipstick became my most loved accessory this year. I even made it my personal mission to
get all women to wear it
.
Jess:
Open kitchen shelving. I coveted this trend on Pinterest for months, longing to replace my falling-apart cabinets with clean shelves backed by white subway tiles. I finally did it, swapping out subway tiles for the more affordable faux-tin tiles from Home Depot.
Daphne:
Cropped anything has never sounded like a good idea to me (I'm short and still scarred by ancient memories of ankle-skimming capri pants), but this year I got into short, boxy jackets in black satin and faux leather.
Amelia:
I've started defining and
filling in my eyebrows
… and now that I've seen the way it frames my face, I'll never go back.
Jorie:
Moisturizing oil saved my skin in 2013. A makeup-artist friend of mine advised me to incorporate coconut oil and Josie Maran pure argan oil into my normal moisturizing routine.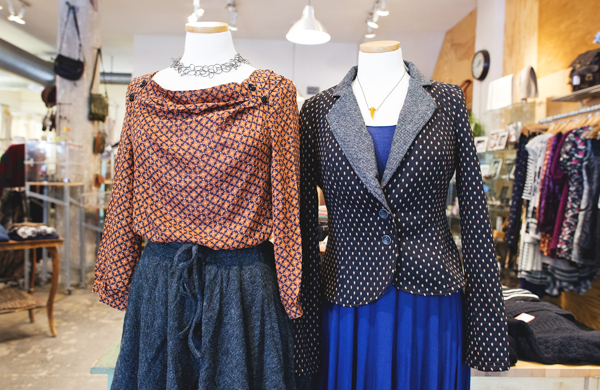 Our Favorite New Stores and the Ones We'll Miss the Most
Amanda:
After 21 years,
Asinamali
[pictured above] in Evanston (1722 Sherman Ave.) is closing. I worked there in college and may have to return to see if I can score a pair of Frye boots on discount during its
going-out-of-business sale
. On the brighter side of things,
Madewell
(932 N. Rush St.) came to the Gold Coast in the spring, leading me to do questionable things like half-tuck my shirt.
Amelia:
I'm going to pour one glug of coconut and olive oil out for
Dominick's
, where I stocked up on DIY beauty treatment ingredients.
Chris:
My store opening and closing are the same store:
Suitsupply
's (945 N. Rush St.) online outlet. It opened for several days in early November (impeccable suits for $249) and then closed. The good/bad news is that it will probably open and close again.
Kelly:
Technically
Study Hall
(2016 W. Chicago Ave.) opened in 2012, but it moved on to my block in 2013. Suffice it to say I go there. A lot.
Rachel:
Evelyn Jane Boutique
(1008 Curtiss St. #1) opened a block from my apartment in Downers Grove this April, which has been dangerous—and lovely—for me. The owner, Amy, is superfriendly and has a keen eye for gorgeous jewelry, accessories, and home decor (much of it artisan-made).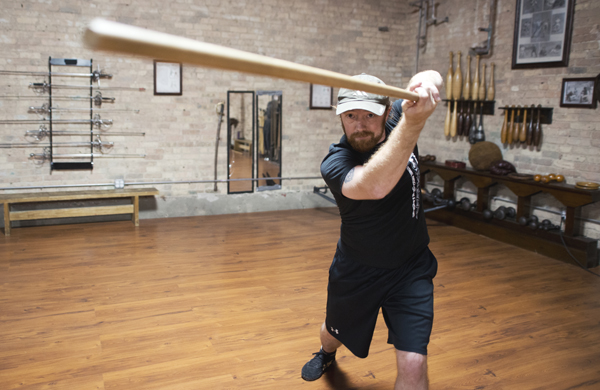 The Workouts We Barely Survived
Zach:
Forteza
's (4437 N. Ravenswood Ave.) FightingFit boot camp [pictured above] … toasted me and then spread my jellied muscles on top for good measure. Never again, burpee pull-ups. Or, at least, only on Sundays.
Jorie:
The first time I took Cardio Barre [at
ENRGi Fitness
(676 N. LaSalle St.)] … I actually lost hearing in my left ear from being so out of shape. I Googled it after, and yeah, apparently that's a thing that can happen.
Jess:
I decided to waive my sanity and run the Chicago Marathon. When I made this decision, I had only ever run 5 miles. But because I love pain, I'm going to register again this year.
Amanda:
Toward the end of the year, I tried
Flywheel
(710 N. State St.), though I was pretty sure I would die in the process. I survived and it was strangely fun, like riding a bike through a nightclub.
Amelia:
Does carrying heavy groceries home from
Eataly
(43 E. Ohio St.) count? Photo: top two and bottom, Tim Burkhart, Groupon; third from top Michelle Klosinski, Groupon; fourth from top Andrew Nawrocki, Groupon