The Champagne of Beers
BY: Lisa Ladehoff |
Jun 27, 2014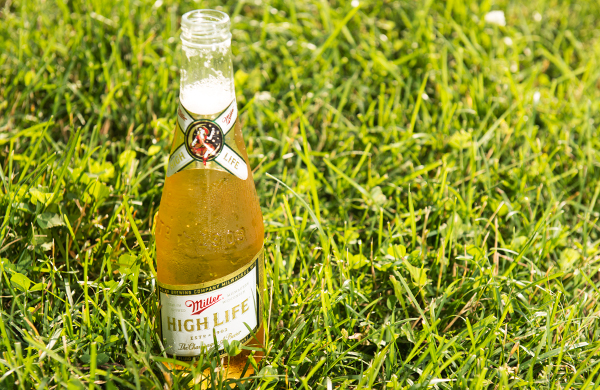 Miller's oldest brand, High Life has been around since 1903, when it was initially branded as "The Champagne of Bottle Beers." Today, it's just the plain old Champagne of Beer, available in 7-ounce ponies, three can sizes, and even a 40-ounce. At one point—truly the highest of the High Life—it was sold in miniature champagne bottles. The stuff of dreams. Its clear-glass bottle has been lauded as "iconic," and it is undeniably refreshing when guzzled at an ice-cold temperature on a hot summer's day in a backyard. Probably the funniest and best part of the Miller story is the part that happened in 1966. That was the year that Mrs. Lorraine John Mulberger, granddaughter of Frederick Miller (who founded Miller Brewing Co. back in 1855) sold off 53% of the business. That's not the funny part. The funny part is, it was because she "objected to alcohol." The heiress to one of America's quintessential breweries! It's rumored that the Mrs. was actually the inspiration for the High Life Girl, who sits dressed in all red and hoisting a cold one, perched on the crescent moon that adorns each label.
Photo by Andrew Nawrocki, Groupon
Shop for local deals in beer, wine, or spirits.
Read more to find some friends for that High Life with more beer coverage on the Guide.