Our Top 20 Things to do in Boston
BY: Editors |
Jan 21, 2015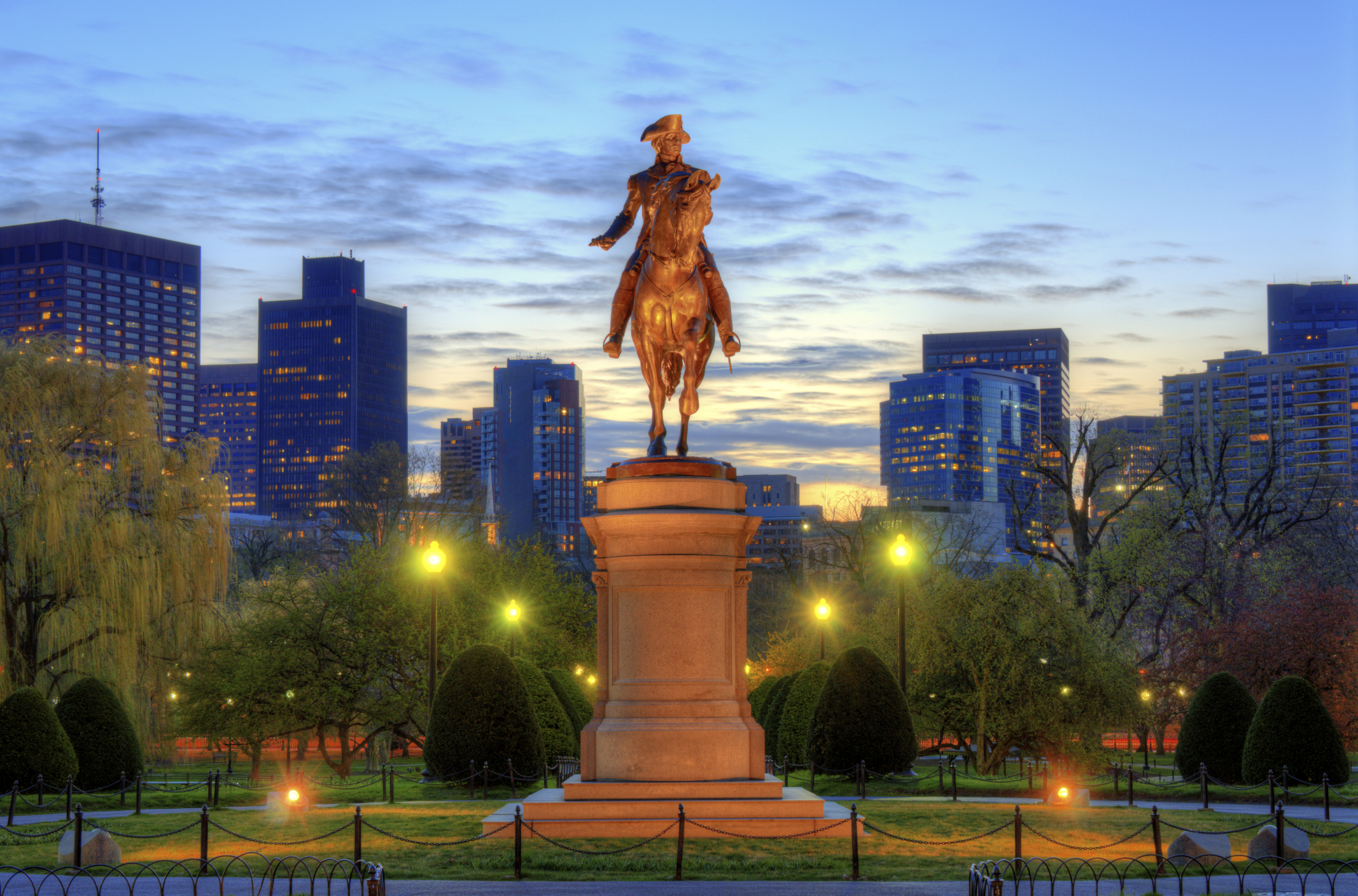 Fenway Park, Faneuil Hall, the Common—all of these are important parts of Boston's cultural landscape. But where in Boston should you go if you want to, say, hurl yourself out of a plane? Or try a beer brewed with real blueberries? These things are important, too, which is why we've created this list of our top 20 things to do in Boston that you need to add to your bucket list.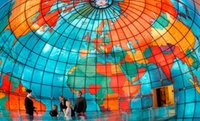 Best Way to See the World Without Leaving Town: The Mapparium | Back Bay

Get a unique view of the world by stepping inside a three-story, stained-glass globe originally built in 1935.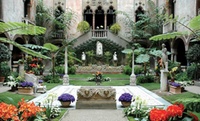 Best Museum for Art Lovers: Isabella Stewart Gardner Museum | Fenway-Kenmore

The museum's world-renowned collection includes America's first Matisse painting, as well as furniture, rare books, and letters penned by literary greats.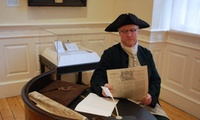 Most Practical Way to Time Travel: America's Revolutionary Museum | Central

Between tours of the Boston Massacre site and exhibits of tea salvaged from the Boston Tea Party, there's no better way to learn about the American Revolution.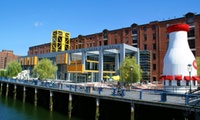 Best Hands-On Museum Experience: Boston Children's Museum | Fort Point

Dedicated to expanding young minds since 1913, the Children's Museum encourages kids to explore, learn, and engage through interactive exhibits.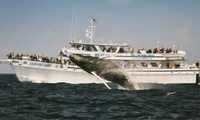 Best Way to Get Up-Close-and-Personal with Nature: Cape Ann Whale Watch | Gloucester

Head 45 minutes north of downtown Boston for a chance to catch a glimpse of wild minke, northern right, and humpback whales.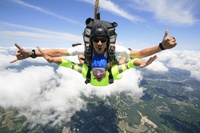 Best Activity for Thrill-Seekers: Skydive Pepperell | Pepperell

About an hour outside Boston, adventurers climb into a DeHavilland DHC-6 Twin Otter aircraft before taking off and hopping out from an altitude of more than 10,000 feet.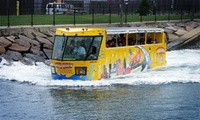 Best Way to See Boston by Land and Sea: Super Duck Tours | Multiple Locations

Amphibious duck boats can sail around Boston Harbor before climbing out of the water and hitting the city streets, much to the consternation of onlookers.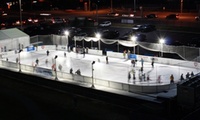 Best Spot for Wintery Family Fun: Patriot Place | Foxborough

Located right outside the shopping center is a professionally maintained ice rink that's open November–February.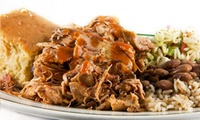 Easiest Way to Be Transported to the Heart of the South: Blue Ribbon BBQ | Multiple Locations

Carolina-style pulled pork and Texas-style sliced brisket pair with collard greens and black-eyed corn in a flawless recreation of that down-home taste.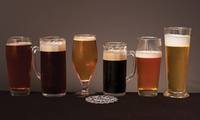 Best Way to Drink Your Daily Serving of Fruit: Boston Beer Works | Multiple Locations

Head to any Boston Beer Works location and order their famous Bunker Hill Blueberry beer, which is not only made from blueberries, but includes blueberries in the glass.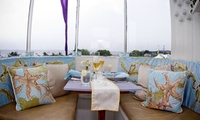 Most Unique Spot for a Romantic Dinner: Lighthouse Preservation Society | Newburyport

Soak in ocean views and enjoy a catered meal during a special private dinner held at the top of this historic lighthouse.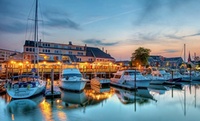 Best Way to Get a Taste of New England: Victoria Station | Salem

A fixture in Massachusetts since 1970. Here, diners can get their fill of classic New England dishes such as clam chowder, stuffed shrimp, and crab cakes.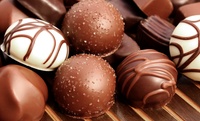 Best Way to Get Your Sugar Fix While Exercising: Great Food Tours | Back Bay

French patisseries, artisinal truffles, and Teuscher chocolates dot the Back Bay landscape. Great Food Tours leads you to these treats, on foot—which is a very, very good thing after two hours of nibbling.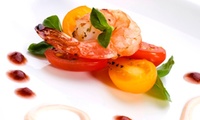 Best Restaurant for Lovers of Latin Flavors: Masona Grill | West Roxbury

Chef Manuel Sifnugel spices up traditional Latin cuisine such as ceviche and arroz con pollo with modern flourishes and upscale presentation.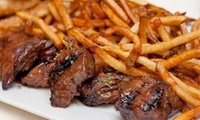 Best Excuse to Practice Your Scales at Dinner: The Farm Bar & Grill | Multiple Locations

Every Thursday, 35-cent wings fuel epic karaoke performances at The Farm, which was labeled a "Hidden Jewel" by Phantom Gourmet.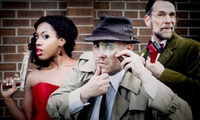 Best Entertainment for Amateur Sleuths: The Murder Mystery Company | Location Varies

Brush off your detective skills during a multicourse dinner while performers act out a mystery you'll eventually have to solve. Confused? Check out our guide to what to expect at a murder-mystery dinner.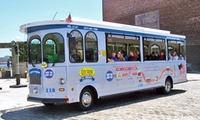 Best Tour for Keeping Your Own Pace: CityView Trolley Tours | Waterfront

This hop-on, hop-off trolley tour ferries visitors to all the major sights with regular stops, allowing them to spend as much time as they like at each attraction.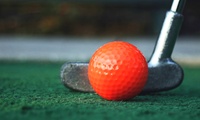 Best Place to Challenge Your Family to Some Friendly Competition: Funtagious Fun Center | Tyngsboro

Between billiards, arcade and table games, and black-light mini golf, there's a little something for everyone at this 11,000-square-foot recreation center.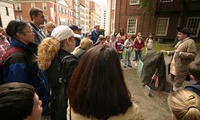 Most Quintessentially Boston: The Boston Freedom Trail | Boston Common

A must-do on every Boston visitor's list, guides lead groups down the historic Freedom Trail while recounting tales of American history and passing some of the city's most famous landmarks.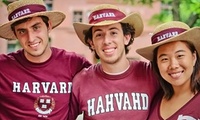 Easiest Way to Get Into Harvard: Trademark Tours | Cambridge

Knowledgeable undergraduates guide groups through Harvard's hallowed halls, sharing stories from the school's 400-year history.