What Trunk Club Is Getting Its Dad for Father's Day
BY: Scott Hirsch |
Jun 13, 2014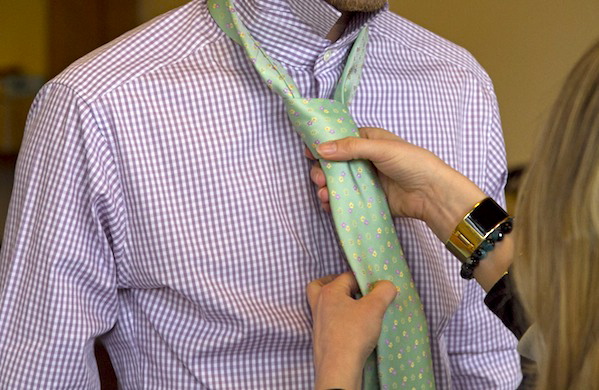 As a personal stylist at
Trunk Club
, Emily Warner's job is to pair men with designer clothes—to get them wearing items that are more adventurous or upscale than they're used to, yet still embody their personal style. The process is a lot like choosing a gift: keep in mind the recipient's personality, but don't be afraid to get him something he wouldn't pick out for himself. So with Father's Day coming up, I wondered: how do personal stylists choose gifts for their dads? Has their job given them any additional insight into what men want? To find out, I interviewed Emily and two of her colleagues, Trunk Club sales director Jamie Snydel and senior stylist Jamie Green. Here's what I learned.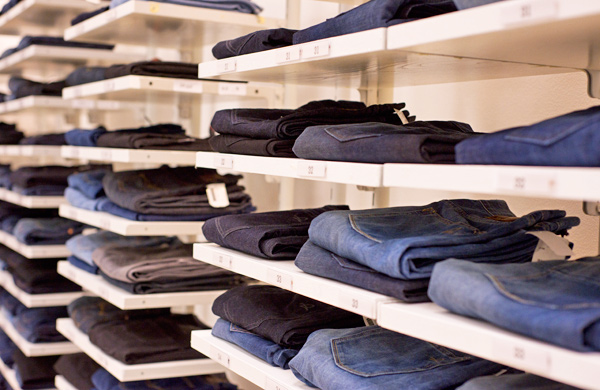 1) It's OK to choose something your dad doesn't know he wants yet.
"I like to pick out things that will help my loved ones go one step outside their comfort zone," Warner says. She recently got her dad his first pair of designer jeans, an attempt to replace a beat-up old pair from Costco. "He was not into it until he put them on and my mom saw him, gasped, and said 'You look so handsome!' Needless to say, they are now his favorite pair." Snydel had similar success buying her father a Nike Fuel band. "I got it for him for Christmas last year. He became so obsessed, and since December has lost 45 pounds!" She says that thanks to his physical transformation, he even enjoys shopping for clothes now.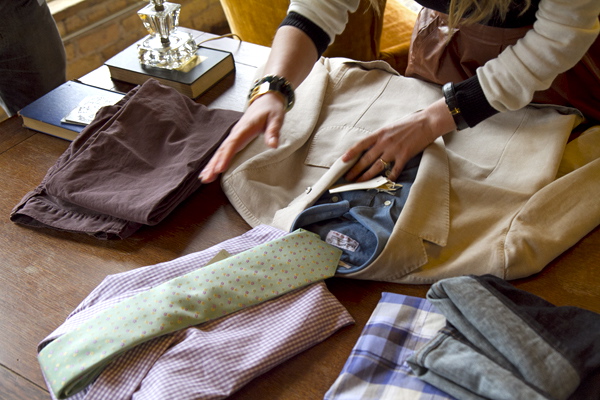 2) If you're an expert on something, use that.
Perhaps it's no surprise that all three employees of the men's wardrobe service are getting their dads clothes for Father's Day. Snydel, for instance, picked out a light gray pair of Paige chinos. "My dad is in his sixties and it would be pretty tough to get him to wear stark white pants, so this is a suitable alternative," she says. "Light gray pants go with anything from T-shirts to blazers and a button-up and are perfect for the summer weather ahead." As for Green, she purposely chose a golf shorts/dress shirt combo she knew her dad would find versatile. "Not only can he wear the two pieces together at the beach where he lives," she says, "but he can wear each piece separately while doing two of his favorite activities: playing golf and selling real estate." The point, Snydel says, is that giving gifts is a great way to share the benefits of her professional expertise with her family. "My dad and my brother are much better dressed because of me," she says. "Two guys who never cared about clothes now are constantly asking me for style advice."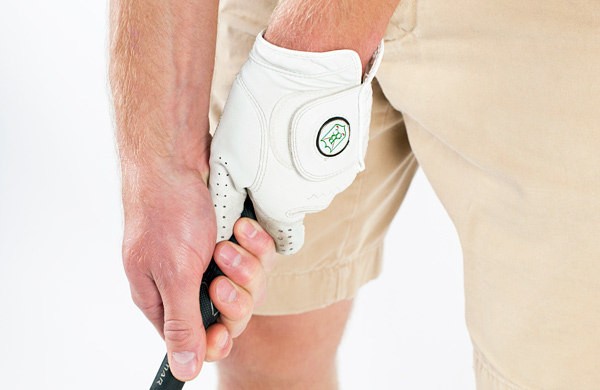 3) Make it personal.
Warner is also giving her father a golf outfit, but in her case it has special significance. Along with the clothes, she's including a round of golf together, a father-daughter tradition. "Playing together whenever I come home has always been our thing," she says. "Now it is my chance to bring a little style to his game." For her part, Green is a fan of literally personalizing gifts. She says the best present she ever got her dad was a set of custom golf balls with his initials on them. "Not only does it make them one-of-a-kind, but I know that each time he plays golf he will think of me."
For even more stylish gift ideas for Dad, check out our shopping guides to Sir & Madame and Haberdash, or visit Groupon's Father's Day store.
Follow along as our writer test drives Trunk Club's personal styling services.