Six Really Old Breweries
BY: Shannon Jewitt |
Jul 18, 2014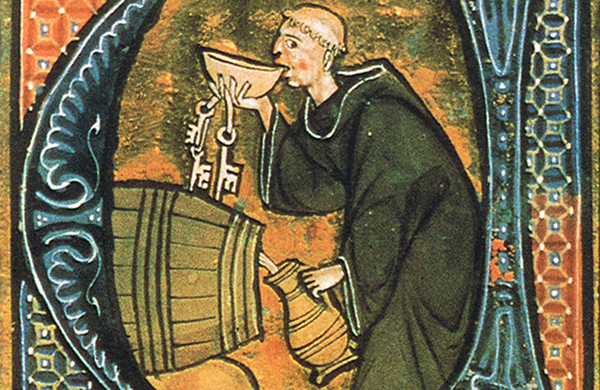 With craft beer growing in sales and popularity at such a rapid rate in recent years—there are thousands of craft breweries in the United States alone—it's easy to forget that beers, and their respective breweries, have a storied history. Plenty of breweries had already seen fire, famine, death, and, of course, Prohibition. With that in mind, drink in some knowledge with this six-pack of beers from some of the oldest breweries around the world.

Yuengling
David G. Yuengling immigrated to Pottsville, Pennsylvania, in 1829 with an awesome last name and a dream of making it in America. That same year he founded Eagle Brewery, which would later be renamed D.G. Yuengling & Son. Things were anything but smooth sailing for the next century, though.
On its 100th anniversary, Yuengling was only brewing near beer, which contained 0.5% alcohol, and had opened a dairy across the street to pay the bills. Fortunately, things only improved after Prohibition was repealed, and Yuengling has flourished, becoming the oldest brewery in the US.

Weihenstephan
Located in a Benedictine monastery, the world's oldest brewery began with the name Weihenstephan Monastery Brewing in 1040. During its first thousand years, the Bavarian brewery burned down four times and was destroyed or depopulated by an earthquake, three plagues, and various famines and plunderings. Then, in 1803, the monastery and brewery were secularized and became possessions of the state of Bavaria.
Finally, in 1852, things started looking up. That's when the Central Agricultural School moved to Weihenstephan, bringing brewery students with it. In the following years, the brewery would become a center for brewing and obtain its current name.

Anchor Brewing
Anchor Brewing, the first and oldest craft brewery, traces its beginnings to the California gold rush. That's when German brewer Gottlieb Brekle and his family arrived in San Francisco. Shortly thereafter, he purchased a saloon that he transformed into a brewery. Although it endured numerous changes in ownership and location, along with a fire, several deaths (including a sudden one), and Prohibition, Anchor survived long enough to see the United States's brewing renaissance and widespread success.

PBR
Perhaps you've wondered where the iconic blue ribbon in its name and on its cans originated. In 1876, Pabst's Best Select lager won a gold medal at the Centennial Celebration. By 1882, the beer had won numerous awards domestically and abroad. The brewery thought this warranted some recognition, so its employees began hand-tying a blue silk ribbon around the neck of every Best Select beer. By 1892, the brewery was purchasing nearly 1 million feet of the ribbon each year.
By 1950, however, the brewery decided to place the ribbon directly on the can instead. Although it remained popular throughout the 1900s, the beer saw an upswing in popularity in 2002 among "bike messengers, millennials, and other young people who see the beer's scarcity and lack of advertising as a personal challenge," the beer's website states.

Smithwick's
Smithwick's may be an Irish brewery, but its tale takes a cue from America's classic pull-yourself-up-by-your-bootstraps story. When John Smithwick moved to Kilkenny, Ireland, in the early 1700s, the odds were against him. As a Catholic, he couldn't own property or run for elected office. Shortly after his arrival, he went into brewing with Richard Cole, eventually becoming a secret owner of the brewery. After Smithwick's death, the brewery fell out of the family's possession.
Then in 1827, Edmond Smithwick, John's grandson, purchased it back. Under his ownership, he employed the most skilled workers, and production improved fivefold. What followed was a series of ups and downs, including boons in advertising and losses due to World War II and a flood. Fortunately, the brewery has weathered all this and remains popular, so much so that it added to its collection of brews in 2011 with a pale ale.

Stella Artois
The previous breweries have endured so many awful things. But not Stella Artois. I couldn't even find evidence of its founder dying!
Anyway, Den Hoorn brewery was first established in Leuven, Belgium, in 1366. Sebastian Artois came into the picture In 1708, when he became Den Hoorn's master brewer. Nine years later, he purchased the brewery. No word on when he was destined for immortality. The other half of the current brewery name came in 1926, when a Christmas version of the beer was brewed. This beer was named "Stella," meaning star in Latin.
Photos courtesy of PL Chadwick, Paulo Ordoveza, MobiusDaXter, and respective breweries.

Read more to build a six-pack of refreshing beer stories.
BY: Shannon Jewitt
Resident Beer Stalker Shannon has an insatiable thirst for craft beer. Despite being a vegetarian, she always makes an exception for fries cooked in duck fat.