Chicago's Nine Autentico-est Mexican Restaurants, Ranked by Autentico-ness
BY: Aimee Algas Alker |
Jun 16, 2014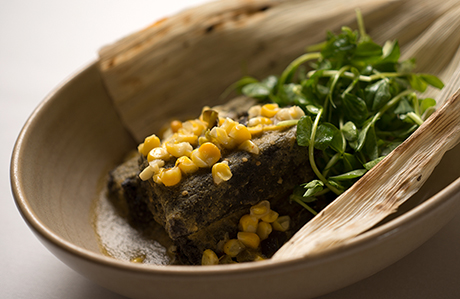 Autentico-ness: does a metric to measure such an ephemeral quality exist? As we considered the
Mexican restaurants
of Chicago, we asked ourselves some questions. Do they make their own tortillas? Has it been run by the same family for years? Besides pollo and carne, can you also get lengua or birria? Do they refuse to put tomatoes on their tacos? When you walk in, do you feel like you've found a wormhole that leads directly to the Zócalo in Mexico City during a free Carlos Santana concert? Here's our list, from pretty autentico-est to most autentico-est:
9. Rick Bayless: Frontera Grill, Topolobampo, Xoco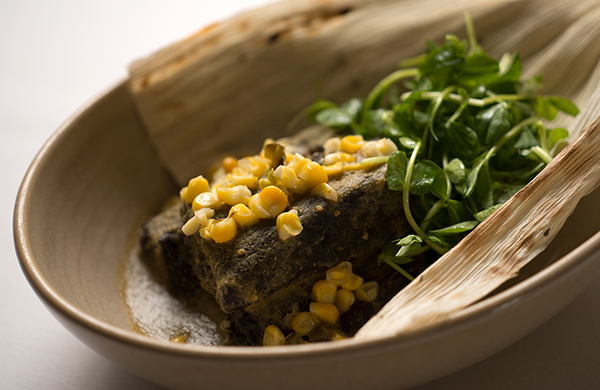 We can't talk about Mexican food in Chicago without talking about Rick Bayless. Just from the way he speaks about his "
beloved Oaxaca
," it's evident that he treats the cuisine as he did his fellow contestants on
Top Chef Masters
: with the utmost respect and reverence.
Homegrown: 10 | Family connections: 5 | Fiesta-esque-ness: 9
8. Lindo Michoacan
(Albany Park | 3148 W. Lawrence Ave.)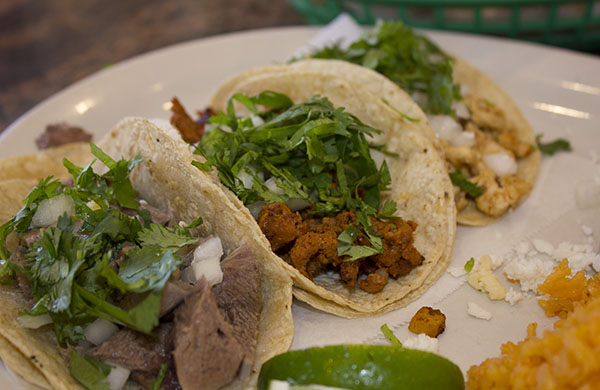 Although you don't have to go through the supermarket anymore to get to the restaurant, it's still attached, and its proximity to all the ingredients means that everything is made from scratch. One of our Guide writers swears by the
lengua ranchera
, calling its mingling of tomatoes, mushrooms, and onions "not far from the flavor of a thick, meaty pot roast."
Homegrown: 8 | Family connections: 5 | Fiesta-esque-ness: 7
7. The Tamale Guy
(variable) The Tamale Guy is a well-known denizen of Chicago's nightlife, popping up in kitchen-less bars right when you need something to soak up the suds. Rumor has it that he and Mrs. Tamale Guy craft these tamales by hand in their home kitchen, so they're just as good when sober. Attempts have been made to
keep tabs on him
, but it's best when his appearance seems serendipitous.
Homegrown: 8 | Family connections: 8 | Fiesta-esque-ness: 6 (admittedly, it's always a party when the Tamale Guy shows up)
6. Paco's Tacos
(Brighton Park | 4311 S. Archer Ave.) Why is it that a taquería with no website or Facebook page just seems more legit? Refrain from asking for what we call the Taco Bell special (lettuce and tomato)—they only put cilantro and onions on these tacos. You might be tempted to skip the barbacoa or al pastor tacos for the crunchy, freshly made chicharrón sitting just next to the grill up front, but—insider tip—you can have those on your tacos as well. There's also a tacos-only outlet at Supermercado La Internacional (4556 S. Ashland Ave.). Just make your way to the back of the market to get to the taco stand.
Homegrown: 8 | Family connections: 7 | Fiesta-esque-ness: 7
5. La Oaxaqueña
(Avondale | 3382 N. Milwaukee Ave.) Known for its dark, smoky mole, this spot specializes in Oaxacan recipes that deviate slightly from your run-of-the-mill Mexican place. Tacos come loaded with meat, including the salted and cured cecina, which has been called "
an absolute knockout
." The cooks also make their own chorizo in house, as well as the trio of salsas, which work well on their own or splashed on plates all at once.
Homegrown: 10 | Family connections: 6 | Fiesta-esque-ness: 8
4. El Rey
(Brighton Park | 4157 S. California Ave.)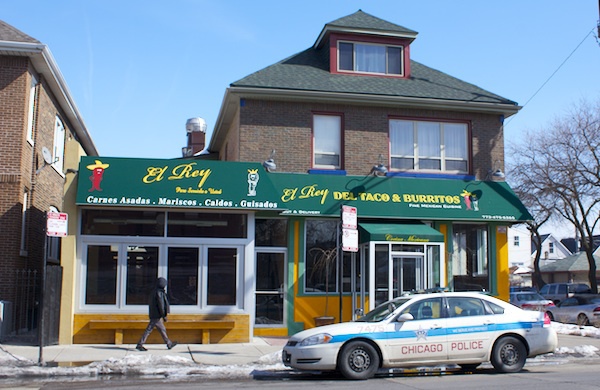 El Rey was a finalist in our
Chicago's Most Chicago Restaurant bracket
for its unfailing loyalty to its customers, cops, contractors, students, and one very enthusiastic alderman. Aside from tacos stuffed with cesos and lengua, one of the house specialties is the gringas, or "marinated pork, onions, and cheese wrapped in pristine white flour tortillas." Rey Macias, who manages the restaurant for his parents, is a neighborhood kid. He went to high school just across the street.
Homegrown: 8 | Family connections: 10 | Fiesta-esque-ness: 9
3. Nuevo Leon
(Pilsen | 1515 W. 18th St.) Even if you weren't looking for this spot, you couldn't miss it. The top two floors of the exterior are painted in an abstract brick pattern, while the first floor's bright yellow is a beacon to all who pass. Inside, faux archways and open-air windows are painted on the walls, so you can pretend the blast of the heat or AC is actually a tropical breeze. Open since 1962, this might be one of the old-schooliest joints on the list, especially since they only take cash.
Homegrown: 9 | Family connections: 7 | Fiesta-esque-ness: 10
2. Mom's Old Recipe Mexican Restaurant
(Jefferson Park | 5760 N. Milwaukee Ave.) Sisters Malena Basave and Ana Arriaga use their mother Elena's recipes, which have been passed down for generations in the tiny town of Tilzapotla, Morelos. Specialties include as the tacos acorazados—open-faced griddled corn tortillas topped with rice and steak milanesa. Also, the space is bright and welcoming, and the marigold walls pop with colorful paintings of plantain trees and other scenes from the homeland.
Homegrown: 9 | Family connections: 9 | Fiesta-esque-ness: 9
1. Cemitas Puebla
(Humboldt Park | 3619 W. North Ave.) Chef-owner Tony Anteliz knows that some ingredients must come from the source. Though his family grows many of the herbs and spices in his mother's garden, they fly to Mexico every month to buy certain ingredients, such as chipotle peppers and oaxaca cheese. The cemita is his hometown's version of the torta, and you'll often find Tony's father supervising things in the kitchen to make sure they're just so.
Homegrown: 10 | Family connections: 10 | Fiesta-esque-ness: 8
Here's Tony talking about the cemitas:
Shop for deals on Mexican restaurants in your city.
Frontera Grill photo by Andrew Nawrocki, Groupon; Lindo Michoacan photo by Patrick Winegar, Groupon; El Rey photo by Nathalie Lagerfeld, Groupon; Cemitas Puebla video by Ben Nissen, Groupon.
BY: Aimee Algas Alker
Guide Staff Writer
Though Aimee stays up to date on the latest food trends for the Guide, most of her meals are served cold and cut into tiny, toddler-sized bites.