Favin's Faves: My Top Five Beauty Deals in Your City
BY: Favin the Maven |
Feb 19, 2014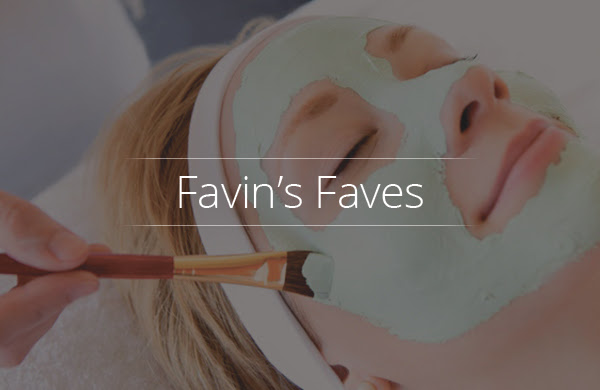 I handpicked deals from the top spas and health clinics across the country, so you can pencil in some pampering no matter where you are.
Hi guys! Favin here. You might know me already as
Favin the Maven
, Groupon's beauty blogger. I've tried everything from
eyelash extensions
to a
juice cleanse
, and once I got separation anxiety when a TSA officer tried to confiscate my
coconut oil
. I'm not just a blogger, though. I'm also a category manager for Groupon's health, beauty, and wellness deals, which means I spend a lot of time researching top spas and clinics around the country. Below, I've collected some of my favorite Groupon deals with some of my favorite merchants in cities from LA to New York. Now, no matter where you are, you can schedule some much needed R & R and relax even more knowing you're at one of the best facilities in the country. Also, just think: if you buy all of these, you can go on the most glamorous cross-country road trip ever!
Here's the best that each city has to offer:
Chicago
Five Deals That Treat Your Senses—Sight, Smell, Touch, Taste, and Snuggle
Los Angeles
Beauty Deals That Whisk You Away to Thailand … or the Set of
Legally Blonde
San Francisco
Five Deals to Unwind, Slim Down, or Depuff
Dallas
Boost Your Energy with a B12 Shot, or Chill Out with a VIP Spa Pass
Houston
High-Tech Treatments from the Home of NASA 
DC
Where to Go for an IPL Facial or a Foot Treatment from Some Fish
Boston
Glam Up Your Nails or Give Up Your Glasses
Atlanta
Smoother Hair, Whiter Teeth, or Relaxed-er Muscles
New York
Thai Massage, Brazilian Waxing, and a Korean Seaweed Scrub All Without a Passport
Phoenix
Lose Weight or Feel Weightless
BY: Favin the Maven
For me, both beauty and fashion need to be accessible and not intimidating. I love a great deal and a good DIY beauty treatment. I pride myself on trying new trends, being open minded and getting a great treatment without breaking the bank. In the name of beauty I will try anything once.