Five Shows to Help Your Ears Ring in the New Year
BY: COLLIN BRENNAN | 12.13.2013 |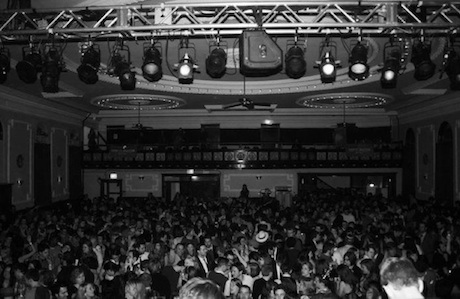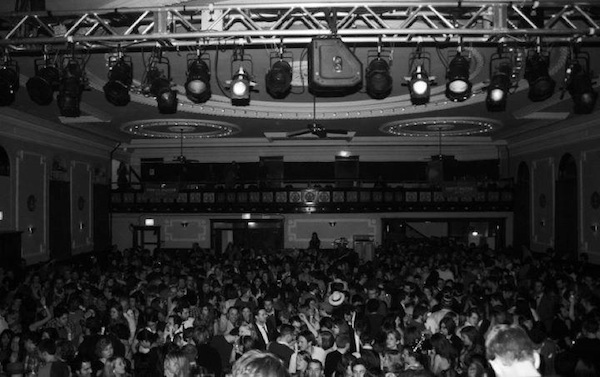 One of these years, someone should inform the freezing masses huddled in Times Square that there are other, better ways to celebrate New Year's Eve. Like inside one of Chicago's best concert venues, shaking your tail feathers to Northern Soul or discovering what an amplified helmet looks (and sounds) like. We've compiled a list of five shows that will still be raging long after the clock strikes midnight on January 1. Tickets for these end-of-the-year events are generally in high demand, so pick one and don't delay.
Click on the links below to read full descriptions of each show.
Windy City Soul Club at Logan Square Auditorium

It had better not be snowing on New Year's Eve, because the DJ collective known as Windy City Soul Club plans to tear the roof off Logan Square Auditorium with a tastefully curated selection of Northern Soul and Motown-era hits. Get your tickets here. (Logan Square Auditorium, 2539 N. Kedzie Ave. Tuesday, December 31, 9 p.m. Tickets: $15–$20.)

Mucca Pazza is out to prove that there is life after high-school marching band. With accordions strapped to their chests and speakers strapped to their heads, the group rewrites the book on rock 'n' roll with hyperactive arrangements of Béla Bartók and Egyptian composer Kamal El-Tawil. Get your tickets here. (Double Door, 1572 N. Milwaukee Ave. Tuesday, December 31, 9 p.m.; doors at 8 p.m. Tickets: $25–$28.)

Rejuvenated by the success of 2012 documentary A Band Called Death, Detroit's Death are set to release their first album in more than three decades. The African-American punk forefathers take the stage with Chicago's own Rabble Rabble. Get your tickets here. (Reggie's Rock Club, 2105 S. State St. Tuesday, December 31, 8:30 p.m. Tickets: $20–$25.)
Girl Group Chicago and The Yolks at The Hideout

Partygoers at Noble Square's finest house-turned-venue will travel back to the 1960s, thanks to Girl Group Chicago's all-women roster of musicians and a simple, sweaty garage set from The Yolks. Get your tickets here. (The Hideout, 1354 W. Wabansia Ave. Tuesday, December 31, 9 p.m.; doors at 8 p.m. Tickets: $20.)
The Lawrence Arms at Concord Music Hall

It's been eight long years since The Lawrence Arms splashed Chicago's flag across the cover of their last album, Oh! Calcutta!. The local punk heroes return from their hiatus with a New Year's Eve show to celebrate the release of Metropole, due out in late January. Get your tickets here. (Concord Music Hall, 2047 N. Milwaukee Ave. Tuesday, December 31, 7:30 p.m. Tickets: $25.)
BY: Collin Brennan
Guide Staff Writer
Collin is a senior editor at Groupon and a staff writer for Consequence of Sound. He self-publishes zines and moderates writing workshops for The Chicago Publishers Resource Center (CHI PRC).