Two Ways to Wear Reptile Prints
BY: Kelly MacDowell |
Aug 17, 2015
At last fall's New York Fashion Week, snakeskin slithered into several Spring/Summer 2015 collections—Ralph Lauren's, Gucci's, and Roberto Cavalli's among them. The trend hasn't shed its chicness since. At the London premiere of Spy, Melissa McCarthy rocked the trend head to toe in a snakeskin-print maxi dress. Even Kendall Jenner flirted with the print, sporting an understated reptile crop top to the Met Gala after party.
The two stars' wildly different interpretations of the trend show that there are many ways to wear it, from subtle to bold. Below, we've rounded up apparel and accessories for people just warming up to reptile prints—and for those who are already hot and heavy under the heat lamp with them.
Subtly Chic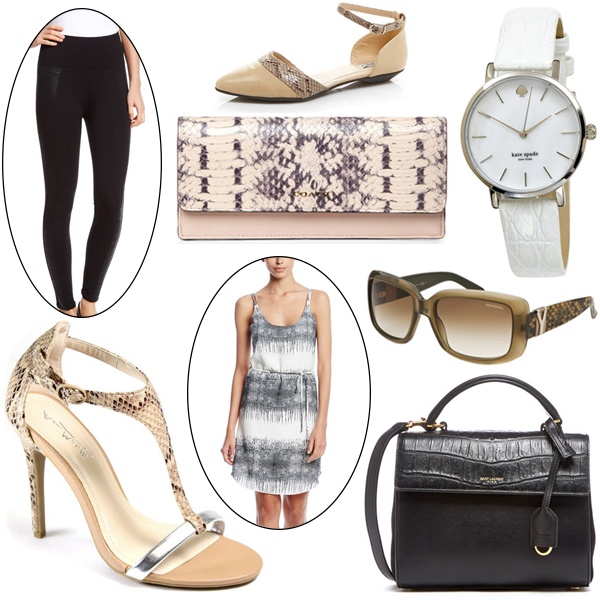 Clockwise from top left: Snakeskin stripe leggings, Spanx ($59.99); Belita ankle-strap flats, Cape Robbin ($19.99); Embossed croc watch, Kate Spade ($199.99); Rectangular sunglasses, Yves Saint Laurent ($159.99); Bousa Moujik satchel, Saint Laurent ($1,999.99); Double-strap printed dress, S.H.E. ($39.99); Princess 22 stiletto, Anne Michelle ($29.99); Two-tone python wallet, Coach ($99.99)
If you're a less-is-more kind of lady, look for pieces in neutral tones—like nude—that break up the print with blocks of solid color. Then incorporate those pieces into minimalist ensembles. The stilettos pictured above would look great with a black jumpsuit, for instance, and the black snakeskin leather satchel would pop against a bright shift.
Statement Prints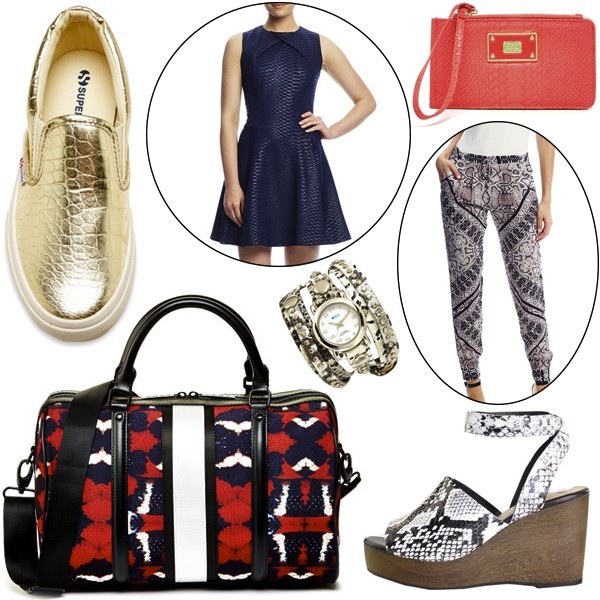 Clockwise from top left: Embossed croc sneakers, SUPERGA ($59.99); Embossed snakeskin dress, Sharagano ($34.99); Snapp wristlet, Steve Madden ($19.99); Jogger pant, Twelfth St. by Cynthia Vincent ($89.99); Trey wedges, Skin ($44.99); Canvas snakeskin satchel, L.A.M.B. ($79.99); Wraparound beaded watch, La Mer Collections ($49.99)
If, like Ms. McCarthy, you're ready to go all out with reptile prints, look for bright colors and interesting silhouettes. An embossed finish can be eye-catching, too, as on the sneakers and dress pictured above. Like their subtler counterparts, multicolored pieces work best in minimalist ensembles. But we could see monochromatic pieces, like the gold sneaker or coral wristlet, mixing with all-over prints.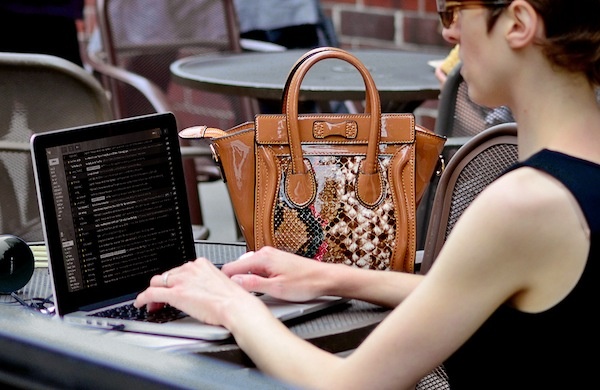 Above and below: the women's mini patent-leather snakeskin-style satchel.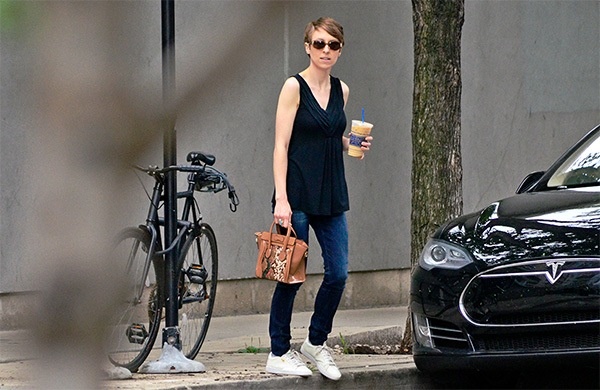 Photos by Mark Mills, Groupon

Check out some related style reads: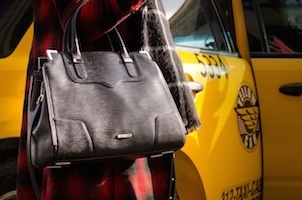 A purse collection is basically a second wardrobe, and these nine types of bags will help you build one.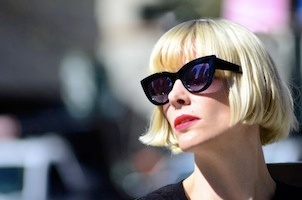 You should have at least four pairs. Here are the different types we'll be hunting down this summer.
BY: Kelly MacDowell
Kelly's first concert was Fleetwood Mac and her first career was in the beauty industry. Now a style and music writer, she loves Project Runway and her dog, Watson.