GROUPON GUIDE TO WASHINGTON-DC
16 Breweries in 60 Miles: An Epic Beer Run on California's Hops Highway
BY: Shannon Jewitt |
May 15, 2015
The Hops Highway. A 60-mile stretch of Highway 78 just north of San Diego, where travelers can find some of the country's best beers being poured in dozens of the country's most scenic breweries.
Visiting them all would make for a pretty epic road trip, so we've outlined a 60-hour itinerary that hits 16 San Diego breweries in 6 cities along the Hops Highway. Hope you're thirsty.

Watch the sunset over the Pacific before visiting four of Oceanside's best breweries.
Great expectations: Great American Beer Festival poster child Jeff Bagby left his head brewer's position at Pizza Port to co-found his own brewery, which San Diego Reader named one of 2014's best new breweries.
What to drink: Dork Squad, 'Tis the Saison, Asphalt Jungle
Coastal oasis: With equipment salvaged from a New Orleans brewery post-Katrina, Breakwater brews surf-inspired beers just steps from Oceanside Pier and the California Surf Museum.
What to drink: Kali Kush, Maverick's Double IPA, Rasbiscus Mead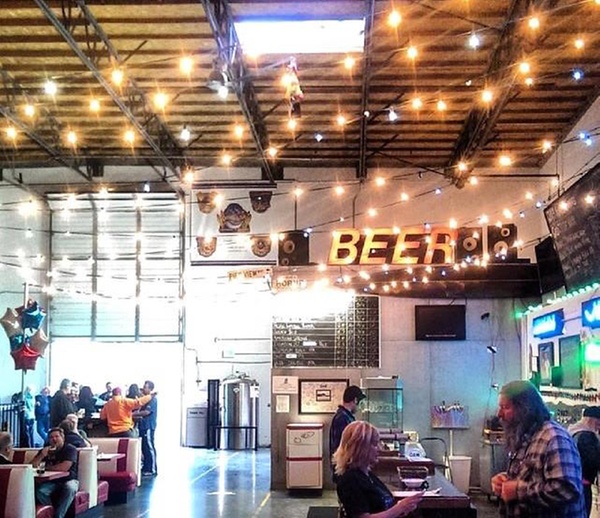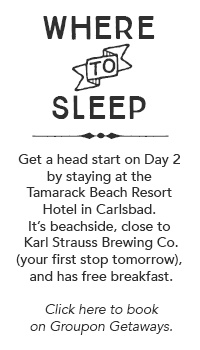 Regional brews: Founded by a local firefighter and a school teacher in 2005, this microbrewery—the city's first—is inspired by Old-World recipes with SoCal updates.
What to drink: Daliesque, Up a Kriek, and Dude DIPA
Mother knows best: Thanks to creative twists on classic brews, this brewery has amassed a host of awards. They happily encourage others' ingenuity, too, with an onsite homebrew supply shop.
What to drink: Cali' Creamin' Vanilla Cream Ale, Sin Tax Imperial Stout, Boo Koo India Pale Ale

Grab lunch at one of the Carlsbad breweries before departing for Vista, a city with so many breweries it now has a higher brewery-per-capita rate than Bavaria.
Perfect pairings: With a main brewery that's based in San Diego, this Carlsbad offshoot has 10 original beers on tap and a food menu that's ideal for pairings.
What to drink: Boardwalk Black Rye IPA, Big Barrel Double IPA, Wreck Alley Imperial Stout
Practice makes perfect: For years, co-owner Vince Marsagila practiced homebrewing in the storage area of this pizza-and-chicken place, which fueled its growth into an award-winning brewery complete with adjoining bottle shop.
What to drink: Frank Double IPA, Night Rider, Attrition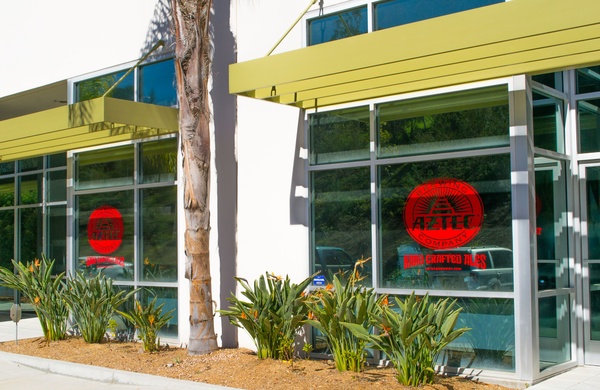 Profiting from prohibition: Founded in 1921, Aztec prospered in Mexicali throughout Prohibition before moving to San Diego. The brand was retired in 1953, but rebooted in 2011 in a dog-friendly space that often hosts live music (and plays vinyl records when they're not).
What to drink: Noche de los Muertos Imperial Stout, Amber Ale, Sacrifice Red India Pale Ale
No joke: Despite the funny name, Belching Beaver pours seriously good brews. They're so popular, in fact, that the brewery is planning a second location.
What to drink: Peanut Butter Milk Stout, Horchata Imperial Stout, Dammed! Double IPA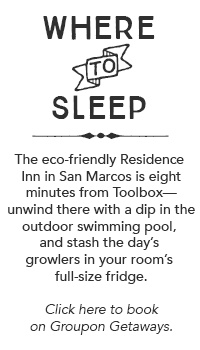 Brewed with an iron fist: The term iron fist might usually be associated with the Soviet Union, but Belgian-style beers are the focus here. The tasting room gets crowded, but the flavorful offerings are worth the wait.
What to drink: Velvet Glove, Roots of Wrath, Uprising
All in the details: San Diego Reader named Latitude 33 one of the city's top 10 breweries thanks to details such as a brown ale infused with rye and a breakfast stout with notes of oatmeal and coffee.
What to drink: Breakfast with Wilford, Vanilla's Porter, anything in the Camel Corps IPA series
Toolbox of tart brews: San Diego's skyline often draws comparisons to a toolbox—hence this brewery's name and the vintage wrenches affixed to taps that pour exclusively sour beers.
What to drink: Purple Drink, Autumn Blossom, Grass Fed Lettuce

Wrap up your trip by visiting two of the area's biggest names, along with a few up-and-comers, on a jaunt through San Marcos, Escondido, and Ramona.
Passion project: The development of two renowned homebrewers—one of whom is a Master-level certified beer judge—this brewery serves visitors a wide variety of beers from its 20 rotating taps.
What to drink: Lupulin Lust, Double Impact Zone, Vanilla Storm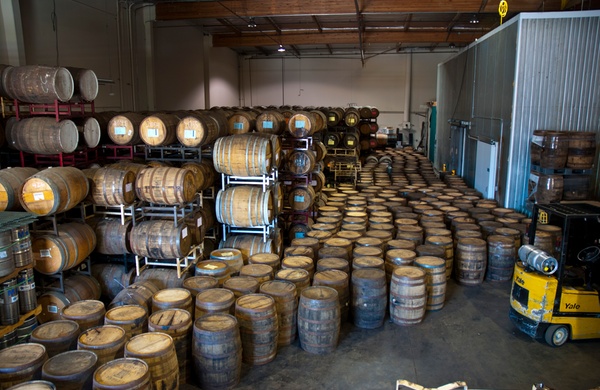 Ale abbey: Over the barrel room's threshold, a sign reads In Illa Brettanomyces Nos Fides—"In the Wild Yeast We Believe." It's no wonder, seeing as yeast is crucial in its award-winning barrel-aged, Belgian-inspired, and sour brews.
What to drink: Avant Garde, Framboise de Amorosa, any member of the Veritas series
The art of beer: Visitors can indulge their love of fine art and beer here, as the work of local artists hangs in the tasting room. There's also a mural of colorful cartoon characters, each of whom represents one of the brewery's beers.
What to drink: Caticorn IPA, Grain-Fed Dog, Bear Arms Brown
Craft-beer bliss: Stone Brewing Co. may have created the beer lovers' Garden of Eden. Voted the All Time Top Brewery on Planet Earth by BeerAdvocate readers, the juggernaut's excellence extends to its farm-to-table restaurant and lush gardens.
What to drink: Stone Ruination IPA, Double Bastard Ale, Stone Imperial Russian Stout
All in the family: Named after their grandfathers, the owners' heritage is also evident in ChuckAlek's brews, many of which are inspired by their German ancestry.
What to drink: Dowser, Archives #11 1848 IBSt, Fall Reserve Pumpkin Oatmeal Stout
Photos courtesy of Oceanside Ale Works' Facebook page and Lost Abbey
More road-trip ideas for the thirsty traveler: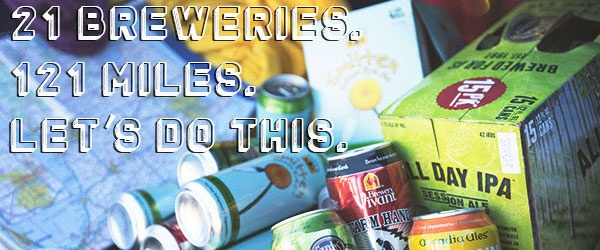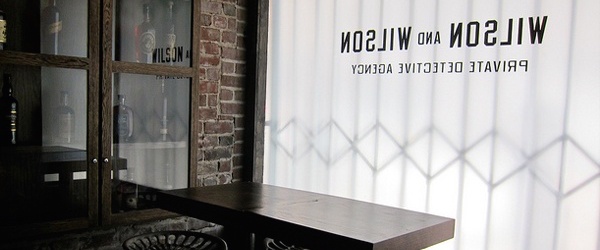 BY: Shannon Jewitt
Resident Beer Stalker Shannon has an insatiable thirst for craft beer. Despite being a vegetarian, she always makes an exception for fries cooked in duck fat.