These Classes Will Help You Keep Your New Year's Resolutions for Once
BY: Emily Wachowiak |
Jan 2, 2014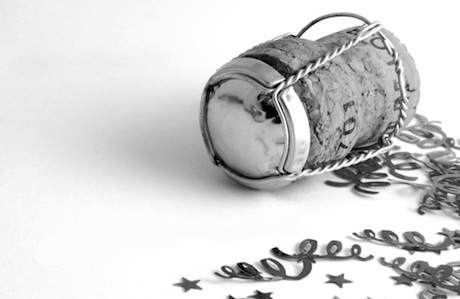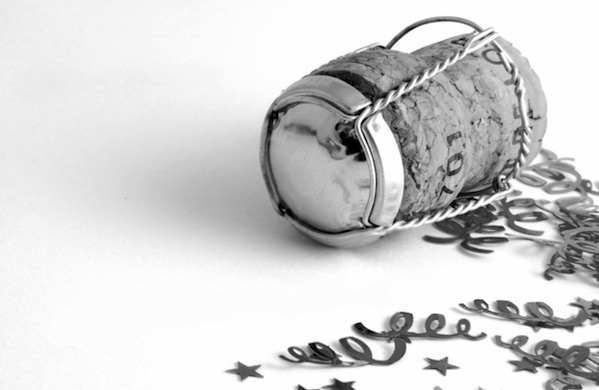 In addition to a killer hangover, each New Year's Day brings a wealth of possibilities and promises of self-improvement. The problem is, actually going to the gym or making a home-cooked meal is a whole lot harder than just settling into the couch to binge-watch TED Talks on Netflix. This year, we've compiled a list of ways to make your New Year's resolutions last longer than your leftover Christmas cookies.
If your resolution is: "Get in shape."
If treadmills and yoga classes make you sleepy, parkour just might be the shot of adrenaline your muscles have been waiting for. Kurt Gowan, the founder of
Parkour Ways
and an erstwhile
Divergent
stuntman, leads beginner-friendly classes in the French art of freerunning, teaching the crawls, hops, and sidesteps needed to work your way up to high-intensity obstacle leaps and wall scales. Along the way, you'll work every muscle in your body—
especially the thighs
, as one The Guide writer noted.
Classes at Parkour Ways (1750 N. Kingsbury St.) are $20 each—though this Groupon deal makes it easier to take the first flying leap.
If your resolution is: "Meet somebody."
This year, skip the speed dating and get straight to the dance floor.
Big City Swing
starts a
new round of beginners' classes
the week of Monday, January 6. Over the course of four weeks, students will get to know one another through a series of swingouts, lindy hops, and charlestons. No partner is needed, as the instructors like to mix couples up throughout the class, allowing students to test their skills (and their chemistry) with one another.
A four-week session at Big City Swing (1012 W. Randolph St.) costs $65.
If your resolution is: "Learn to cook like a real adult."
Cook Au Vin
's Vincent Colombet is serious about teaching the culinary arts—so much so that he tries not to even touch the food during his
classes
, preferring to let students take charge of the ladles, knives, and whisks. By the end of each lesson, students will have whipped up a four-course meal in the classic French style. As if adding ratatouille, boar sausage, and crème brûlée to your culinary repertoire wasn't enticing enough, Chef Vincent lets his students uncork BYOB bottles of wine during the post-class feast. What does another night of Easy Mac have on that?
Classes at Cook Au Vin (2256 N. Elston Ave.) start at $110, but check out this Groupon deal for an extra-privileged price. 
If your resolution is: "Fix my wardrobe."
If your New Year's resolutions include upgrading your footwear or finally retiring a beloved pair of wooden clogs, the
Chicago School of Shoemaking
has you covered. The school's master cobbler, who has more than 35 years of experience, teaches students to make their own sandals or boots from scratch during intensive one- and two-day classes.
Sandal-making classes at the Chicago School of Shoemaking (4723 N. Winchester Ave. #G) cost $275 and boot-making classes cost $895, but this Groupon deal for a basic leather-working class will also get you started on the right foot.
If your resolution is: "Finally write the Great American Novel."
Steve Martin once said, "Writer's block is a fancy term made up by whiners so they can have an excuse to drink alcohol." However, this is the same man who approved of the script for
Bringing Down the House
. You can take Martin's advice with a grain of salt (and a tequila shot) at
Both Sides Art
's BYOB creative-writing classes. Led by a writing professor at the American Academy of Art, the 90-minute sessions convene Wednesdays at 8 p.m. and offer a supportive environment for writers from all walks of life.
The BYOB creative-writing classes at Both Sides Art (1840 S. Halsted St.) normally cost $40, but you can use this Groupon deal to score a special price for up to four Hemingways-in-training.
If your resolution is: "Become an actual superhero."  
You never know when you'll be called upon to come to the rescue, but
Chicago CPR Now
ensures you'll be prepared for any emergencies that come your way. Its instructors lead American Heart Association–approved
classes
in CPR for adults, infants, and children; automated external defibrillators; and general first aid.
Classes at Chicago CPR Now (3717 N. Ravenswood Ave. Suite 209) start at $45.
If your resolution is: "Get over this crippling glossophobia."
If you're looking for more than a
$5 improv education
, you can try the Ultimate Beginner class at
The Annoyance Theatre
. The
eight-week session
begins Thursday, January 16, and covers such topics as long- and short-form improv, object work, and how to say "no" without offending Ryan Stiles.
Beginning classes at The Annoyance Theatre (4830 N. Broadway) cost $225.