Things to Do in Tonawanda
---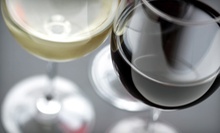 Tour buses shuttle guests to four local wineries for tastings and a tutorial, with a stop for lunch
---
Recommended Things to Do by Groupon Customers
---
Since 1861, the Buffalo Society of Natural Science has culled more than 700,000 specimens and artifacts from around the world. These treasures now reside in the Buffalo Museum of Science, allowing visitors to explore anthropology, paleontology, and zoology, with a special emphasis on the Buffalo Niagara region.
Special exhibits encourage guests to learn about the world around them through hands-on education. This fall, The Science of Sports teaches a number of athletic secrets, from throwing the perfect Hail Mary pass to creating hockey ice that fosters the fastest skating. Opened in March 2012, the Explore YOU health science studio allows visitors to learn about their bodies while studying recent medical technologies that help keep the human race healthy. The earth systems studio Our Marvelous Earth opens in October to explore geological phenomena, extreme weather, and alternative forms of energy with its interactive exhibits and displays. Elsewhere, mummies share their stories of living in Khent-min through the collected artifacts and forensic evidence on display in Whem Ankh: The Cycle of Life in Ancient Egypt. During the next four years, the museum will continue to add new exhibits and improve others with new, interactive technologies.
1020 Humboldt Pkwy.
Buffalo
New York
SCREENS Restaurant & Sports Lounge captivates casual moviegoers and cinephiles alike with its array of daily scheduled films and private group screenings in three high-definition theaters. In addition to a variety of cult and foreign flicks, towering high-definition screens broadcast the latest NFL Sunday Ticket games, X-Box and Playstation 3 tournaments, and national flossing championships to viewers nestled in comfy lounge chairs. Servers bustle from room to room, placing the menu's selection of gourmet pizzas, pasta dinners, and burgers on tables flanked by portraits of iconic Hollywood stars.
5445 Transit Rd.
Williamsville
New York
716-688-4933
The Lackawanna headquarters of Phoenix Scuba and Water Sports is situated so that it attracts both Canadian diving enthusiasts who drop in from the Niagara Peninsula as well as divers from throughout western New York State. Recreational-minded beginners hop into the facility's indoor pool to build skills and underwater experience before venturing out to the open water on one of the company's scuba charters. Meanwhile, Phoenix's veteran instructors work with professional divers-in-training who are trying to become certified. Instructional programs are also offered in adaptive diving, which trains those with physical disabilities to safely enjoy the joys of scuba. Through the years, the resident community of adaptive divers has made trips to exotic locales such as the Cayman Islands, where divers explore the ocean's depths and play Battleship underwater.:m]
619 Ridge Rd.
Lackawanna
New York
716-822-2816
The 12-foot-wide vertical wind tunnel at Niagara Freefall Indoor Skydiving & Interactive Center stretches 20 feet to the ceiling. Inside, it churns with currents of recirculating air—a system that allows its operators to control the wind conditions and temperature regardless of outside weather. Padded walls and floors, as well as trained instructors, keep those inside safe as they're borne aloft by currents of up to 120 miles per hour. Instructors prepare adventurers—who may be as young as 7 years old—for these turbulent conditions during preflight training sessions, during which they divulge flight physics, safety, and communication hand signals. They also encase their visitors in all necessary safety gear, such as helmets, pads, flight suits, and invisible force fields.
6357 Stanley Ave.
Niagara Falls
Ontario
905-356-9764
---