Things to Do in Tyler
---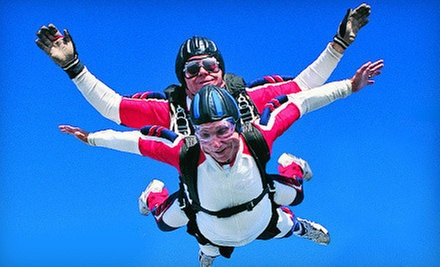 ---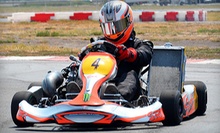 Rubber burners aged 16 & older blaze through 0.8 miles of track & 17 turns at speeds of up to 60 mph
Use Tuesday 12:00pm - 8:00pm
---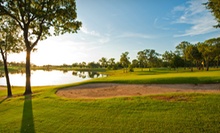 Use Sunday 7:00am - 8:00pm
---
Recommended Things to Do by Groupon Customers
---
At Four Winds Renaissance Faire, historical accuracy is key, as talented actors and supervising staff present a bounty of Renaissance- and medieval-themed performance, music, and fare. Across the grounds, kings and queens strut over grass in opulent capes of purple, green, and gold. Minstrels cavort with their lyres, granting a background score to bright-eyed children as they play-duel to imitate nearby knights. The air fills with ancient Celtic tunes and modern-day laughter as jesters and a comedic swordplay troupe keeps attendees entertained. In one of the main events, six knights joust while clad in full armor, pitting their accuracy and endurance against targets, rings, and each other in five events.
Vendors who've travelled throughout the country populate the grounds with dunking booths, carriage rides, and eclectic crafts ranging from hand-hammered metal pieces to medieval weapons and witch-repellant. After perusing the wares, attendees might espy an onsite wedding, which fair staffers supply with menus, themed costumes, and period décor. Though primarily a showcase for living, breathing medieval and Renaissance history, the fair's monthly events also extend to themes such as Celtic heritage, steampunk, and the American Wild West.
21852 County Rd. 2178
Troup
Texas
903-839-5271
Surrounded by swaying trees and fresh air, the five ziplines of Zip Nac's adrenaline-pumping course speed gliders through 90-minute trips across a towering forest canopy. Participants begin standing atop the first platform, then careen down lines ranging from a quick 225 feet to an invigorating 900-foot dual line that pairs riders side by side for races to the bottom or private auditions for the Miss Wind Tunnel competition. Seasoned guides help patrons strap into each line, where they can take solo trips. Little ones (weighing 60 pounds or less) can ride tandem with a zip nac guide, ensuring that every member of the family can zoom through the tree tops. In between lines two and three, visitors traverse the 60-foot sky bridge, which allows brief moments of repose amid the verdant outdoor setting. Gliders can rent GoPro cameras for a fee to capture their zipline experience on video. Nighttime zipline sessions grant heart-pumping adventures in the dark without the hassle of helping Edgar Allan Poe find the fuse box. Zip Nac also offers on-site overnight accommodations at their Zip Inn.
199 Brother John Road
Nacogdoches
Texas
US
936-645-5094
Gazing over Cedar Creek Reservoir's glassy waters, a large tiki hut bustles with visitors donning sun hats. Inside, the shop's staff helps guest rent boats and water toys, or fill up on snacks for the day's lake outing. A gas dock fuels voyages and the open-air Tiki Hut restaurant refuels those returning from their journeys with tropical drinks, lunch, dinner, and views of the water's water color paintings. :m]]
1937 Island Cir.
Tool
Texas
903-432-2268
Each weekend through the harvest season, YesterLand Farm welcomes visitors of all ages to explore several acres' worth of classic country activities, whether they're just experiencing their first falling leaves or feeling nostalgic for autumns of old. More than 30 attractions spring up around the open fields, from a restored 1952 miniature train to a small ferris wheel and a vintage rollercoaster. As explorers try to navigate a corn maze's dense stalks, guests can head to collect gourds to make into smaller pumpkins. Both when the sky starts to darken and during the day, Yesterland stays aglow with handheld beams in the flashlight maze and campfires, around which visitors roast hot dogs and s'mores over terrifying tales of ghosts and deciding college majors.
15410 Interstate 20
Canton
Texas
Culled from the noggin of course-crafter John Sanford, the Dogwood course at Garden Valley merges Champion bermuda greens with Lake Butler's lapping shores to forge an unforgettable 6,840 yards of play. Towering pine trees blanket golf carts in shadows, cooling players as they ponder the best methods to evade the course's many water hazards and rolling hills, where distracted golfers often sacrifice games, stopping to paint the picturesque East Texas landscape.
Guests may also admire the scenery from the onsite restaurant, which serves house-made omelets and crisp salads. The eatery resides below the clubhouse's vaulted ceilings, in addition to a fully equipped pro shop and an outdoor terrace overlooking the 18th green. Across the street lies the Garden Valley Sports Complex, a 24-hour facility filled with fitness machines and free weights that help patrons to burn fat beside an indoor basketball court and a refreshing pool relatively free of feral manatees.
22049 FM Rd.1995
Lindale
Texas
800-443-8577
---