14 (or More) Things We Resolve to Eat and Drink in 2014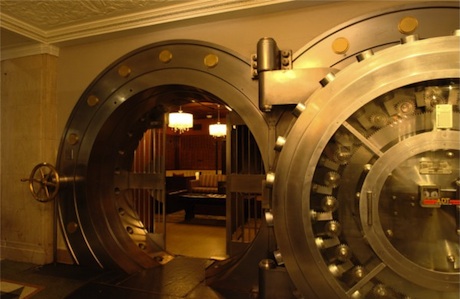 From pub food in Beverly to edible flowers from Chinatown, here's the new and the weird that the Guide staff will be savoring this year.
Cody Braun:
* Eat the
Next
 (953 W. Fulton Market) steak-house menu, even if it means selling my blood. Nothing on the typical steak-house menu is particularly exciting. That's all the more reason to see what insane games Grant Achatz and company play with that format. * Make something with the dried lily flowers I bought in Chinatown two years ago. I think I dreamed that they were poisonous if cooked incorrectly, which isn't true as far as I can tell, but I'm still scared of them. * Spend more time day drinking at
Map Room
(1949 N. Hoyne Ave.) and
Maria's Packaged Goods and Community Bar
(960 W. 31st St.). * Become wealthy. I'm sure having money has a lot of perks, but I only made this decision when I saw the
inventory at Eataly
(43 E. Ohio St.) for the first time. I'm off to get an MBA.
Nathalie Lagerfeld:
* Eat some
shakshuka
. I haven't tracked down a Chicago restaurant that makes the Israeli breakfast dish yet, but I did take a shaky cell-phone shot of the recipe in my friend's copy of
Jerusalem: A Cookbook
, so I'm good to DIY. * Repay my Hyde Park friends for all their northward visits by taking them out to
A10
(1462 E. 53rd St.). * Check out the new brunch at
Honey Butter Fried Chicken
(3361 N. Elston Ave.). Being mildly allergic to hype and long lines, I slept on this
much buzzed-about
Avondale eatery in 2013. That's a little shameful, considering that it's practically walking distance from my house. Now that they're serving up delish midday dishes like
this
, I feel like I've got a second chance. I only hope that the fried-chicken gods forgive. * Speaking of poultry, I've really gotta do something with those
leftover duck wings
in my freezer. Also, construct a
cthuken
to terrify my friends with.
Aimee Algas Alker:
* In light of 2013's cocktail trend and my new trend of being a mom, try to make Kiddie Kocktails happen. * Figure out how to make all of my favorite Filipino comfort foods myself, mostly using a slow cooker. * Spend work-from-home days at a classic coffee shop, such as
New Wave Coffee
(3103 W. Logan Blvd.), just like they did on
Friends
. Except the Friends never really worked, did they? * Now that the kid should be regularly eating grown-people food, find kid-friendly restaurants where no one would look at me funny if I mashed everything together on the plate.
John Flaherty:
* Drink a beer (or a
growler
) at
Horse Thief Hollow
(10426 S. Western Ave.). It's a new brewpub that's popped up in Beverly on Western Avenue, a street I used to march down as a child in the South Side Irish Parade. Having a craft brewer is a big step for this stretch, where Miller Lites concealed in McDonald's cups is much more normal to-go beer packaging than a glass growler of craft beer. * Find more kid-friendly restaurants that do not begin to conspicuously turn down the lights and turn up the music at 7:30 p.m. * Drop into more scary dive bars along Western Avenue (truly the city's greatest thoroughfare) before they're all changed into cool cocktails places like
Sportsman's Club
(948 N. Western Ave.), which I would also like to go to. * Visit
Epic Spices
(1725 W. Chicago Ave.) to discover what I can zest (nutmeg?) with the microplane I bought my wife for Christmas.
Melanie Zanoza Bartelme:
* Pick up pork belly at
Paulina Market
(3501 N. Lincoln Ave.) or
The Butcher & Larder
(1026 N. Milwaukee Ave.) and make bacon in our brand-new Traeger smoker. * Become a regular at a neighborhood bar. I want the bartenders to know my name without judging me for how often I visit.
Will's Northwoods Inn
(3030 N. Racine Ave.), you're a prime contender. * Enjoy a farm-to-table dinner on an actual farm. * Rediscover Evanston. It's changed a lot since I went to school there, and the only new thing I've tried is the
Dollop/Hoosier Mama
hybrid.
Edzo's Burger Shop
,
Found
,
Union Pizzeria
—there's a lot of delicious ground to cover up north.
Shannon Jewitt:
* Stop by
The Bedford
(1612 W. Division St.) on a Thursday for half off champagne or sparkling wine. * Sample food from more vegetarian restaurants, such as
Green Zebra
(1460 W. Chicago Ave.) and
Mana Food Bar
 (1742 W. Division St.). * Try more African cuisine by dining at restaurants including
Bolat African Cuisine
(3346 N. Clark St.) and
Demera Ethiopian Restaurant
(4801 N. Broadway St.).
Photo credit: Andrew Nawrocki, Groupon