Groupon Gourmand
BY: Editors |
Dec 15, 2014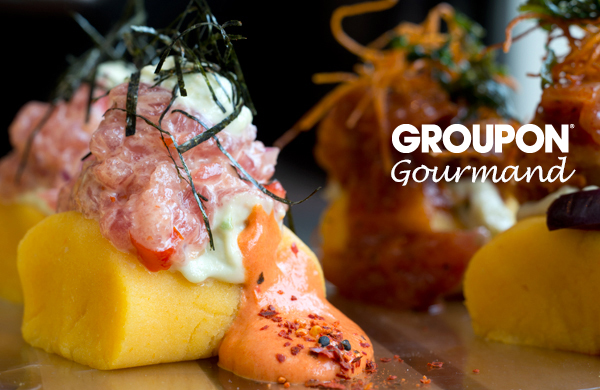 From Michelin-starred Nordic cuisine to artisanal tacos, Groupon features a lot of exciting food. Sometimes, though, it's easy for top restaurants to get lost in a sea of bikini waxes and leopard-print onesies.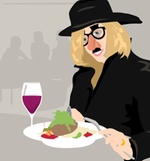 Here, the The Guide's food and drink editors (seen at left in disguise) highlight one merchant each month whose cuisine makes their mouth water, even in pictures.
Editors' note: If a deal below is marked "no longer available," don't despair! Many of these cycle in and out of availability according to the restaurant's needs. Check back later and you still might be able to snag a Groupon for a delicious meal.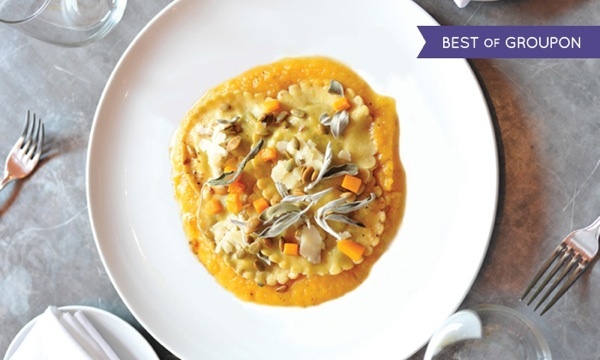 Three-course lunch for one or four-course dinner for two or four

NEW YORK CITY—Restaurateur Laurent Halasz, a French native inspired by the Mediterranean and the Riviera, ensures his menu's authenticity by sending his culinary team to an annual gastronomic summit in France attended by the world's best chefs. Meals begin with tastings of olive oil, an ingredient that can be found in nearly every dish. Read more >>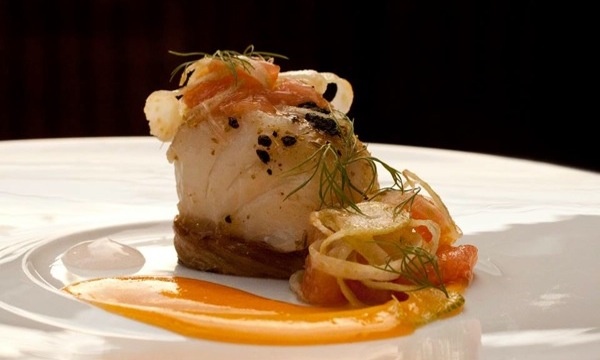 Dinner for two or four with shared plates, entrees, and wine

CHICAGO—Don't fall too hard for any of the namesake MasterChef's dishes. His rebellious culinary style and affinity for seasonal ingredients means he's constantly updating his menu with surprising new creations. As Elliot once told us, "we always want [our food] to look like you were in a garden and tripped on it. Very natural and beautiful." Read more >>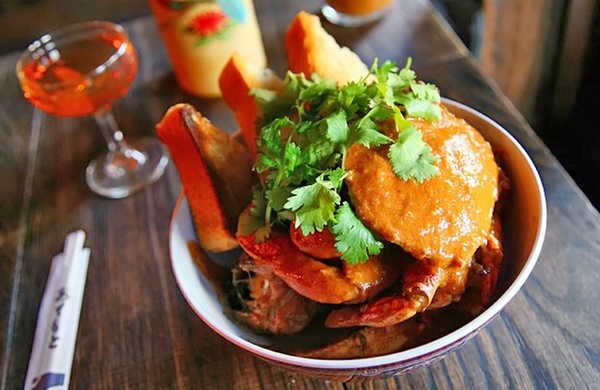 Five-course tasting menu with wine pairings
NEW YORK CITY—Sweet, sour, salty, spicy: in a good bite of nasi lemak or beef rendang, all four flavors hit the palate at once. And that, says Fatty Crab general manager John Petry, is the magic of Malaysian food, whose blend of Indian, Thai, Indonesian, and Chinese culinary influences makes it one of the world's most deliciously eclectic cuisines. Read more >>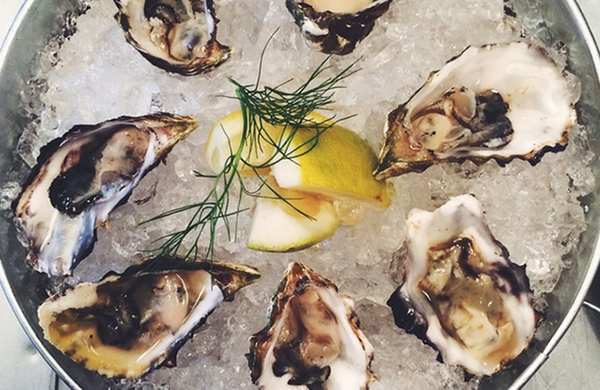 Zagat-rated sustainable seafood with cocktails or wine
SAN FRANCISCO—The menu's centerpiece is a buttery, decadent lobster roll that comes nestled in a house-made pretzel bun and dolloped with bruléed lobster dressing. But there's plenty more to lose one's head over at Jack's Oyster Bar, from enticingly fresh bivalves to crudos and ceviches. Read more >>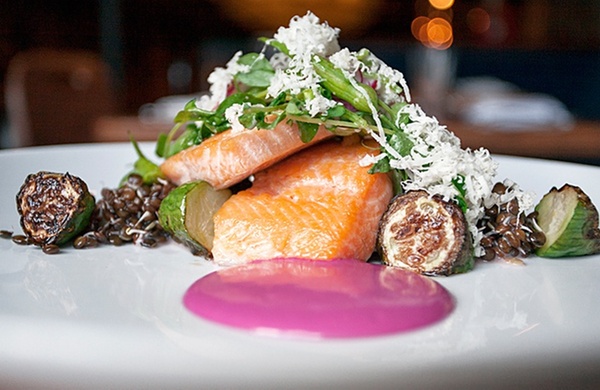 New American dinner for two with cocktails or house wine
CHICAGO—In the kitchen, chef Pat Sheerin flirts with the unconventional, turning tradition on its head with startling dishes that include his signature pickle tots, as well as potato gnocchi in any number of iterations—the latest with pastrami pork belly in a sweet corn broth. Read more >>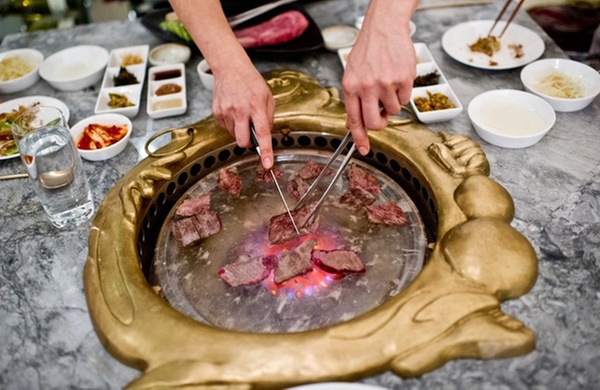 Michelin-recommended Korean barbecue for two with bottle of wine
NEW YORK CITY—Sleek, modern, and smokeless, Kristalbelli stands counter to what most people expect from Korean barbecue. So do the shiny crystal grills from which the eatery gets its name. Read more >>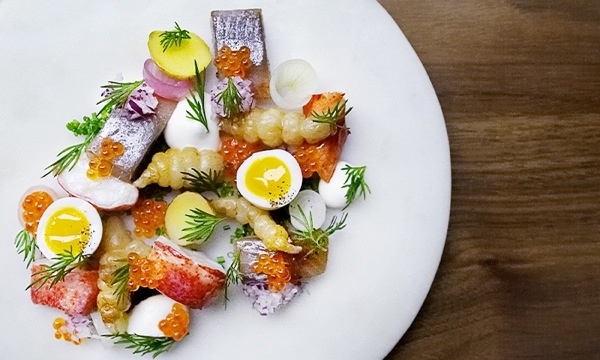 Chef Bengtsson's three-course prix fixe dinner for two
NEW YORK CITY—At Aquavit, Midtown's hip yet timeless champion of Nordic cuisine, each dish's appearance falls somewhere between a Scandinavian nature scene and a work of modern art. That's thanks to chef Emma Bengtsson, who worked at two Michelin-starred restaurants in Stockholm before taking the reins in Aquavit's kitchen. Read more >>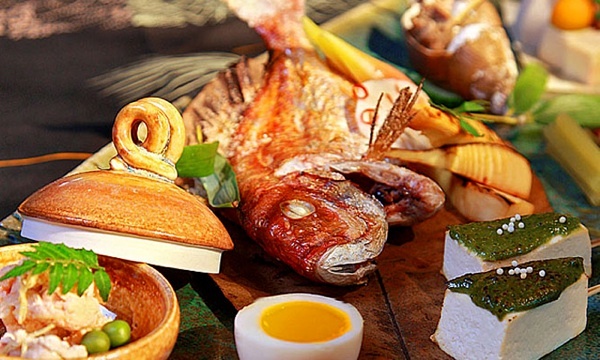 10-course taiseki or sushi tasting menu for two with wine pairings
WASHINGTON, DC—Although an ever-changing à la carte menu is available, Sushi Taro's chefs prefer to provide their guests with a more traditional Japanese dining experience: kaiseki. This chef-curated, multi-course experience is intended to highlight the natural flavor of seasonal ingredients at the peak of freshness. Read more >>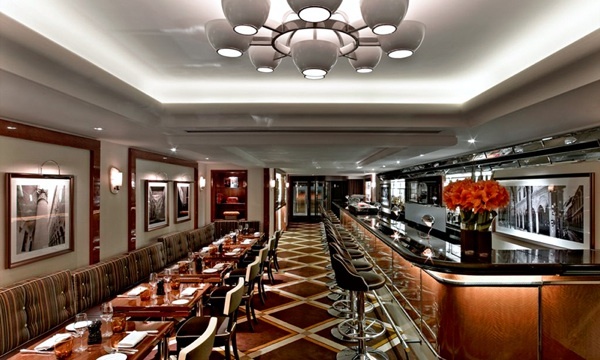 Seven-course chef's tasting menu for two
NEW YORK CITY—With Sirio Ristorante, Le Cirque founder Sirio Maccioni returns to his roots. The menu's selection of refined, seasonal Italian cuisine draws inspiration from the Tuscan dishes that Maccioni savored growing up in his hometown of Montecatini, Italy. Read more >>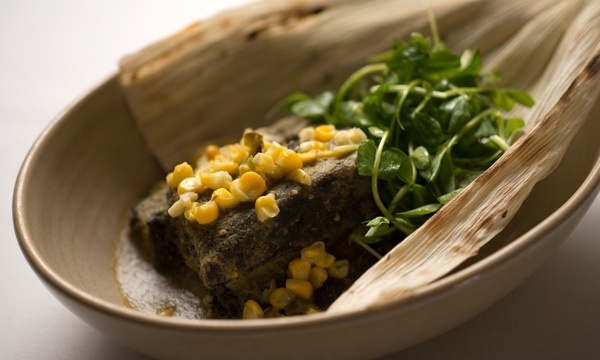 Mexican dinner for two with margaritas
CHICAGO—Frontera Grill earned the James Beard Foundation award for Outstanding Restaurant in 2007. In 2012, chef Rick Bayless was named to the Order of the Aztec Eagle—the highest honor that Mexico's government bestows upon foreigners—in recognition of his efforts to spread his passion for Mexican cuisine. Read more >>
BY: Editors
The Guide: we cover the coolest food, beauty, and entertainment trends happening nationwide.