Four Beauty Tricks I Tried in June
BY: Favin the Maven |
Jul 1, 2014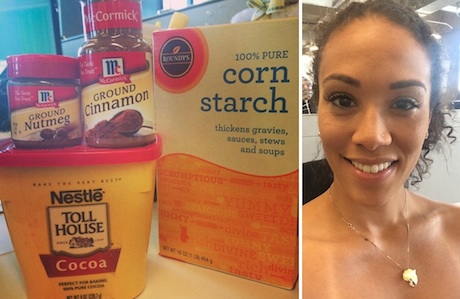 This month, I officially proved that I'll try anything that might help my acne, whether it's a high-tech LED mask that would fit right in at an EDM show or, you know, rolling needles over my face.
1. Microneedling
I got this
ORA skin-resurfacing microneedle roller
through Goods because it can help your skin look better in just about every way possible. The roller, which is about an inch wide, is covered with hundreds of quarter-millimeter titanium needles (don't worry, there's a handle). Rolling it over your skin "traumatizes" the surface cells, which can encourage cellular turnover and collagen production. Of course, you have to be really careful when you use it. You roll it in straight lines over a single section of your face, making 10 passes in an up-and-down motion. Then, you lift the roller off your face and make 10 more passes in a left-to-right motion. If you try to switch from up-down to left-right without lifting the roller first, you will scratch your skin. You're supposed to do this every day, but after five days I started wimping out. It's not exactly painful, but it definitely doesn't feel like getting licked by kittens, either. I do want to stick with it, though. I'm tired of the roller winning the staredowns we have in the bathroom every night.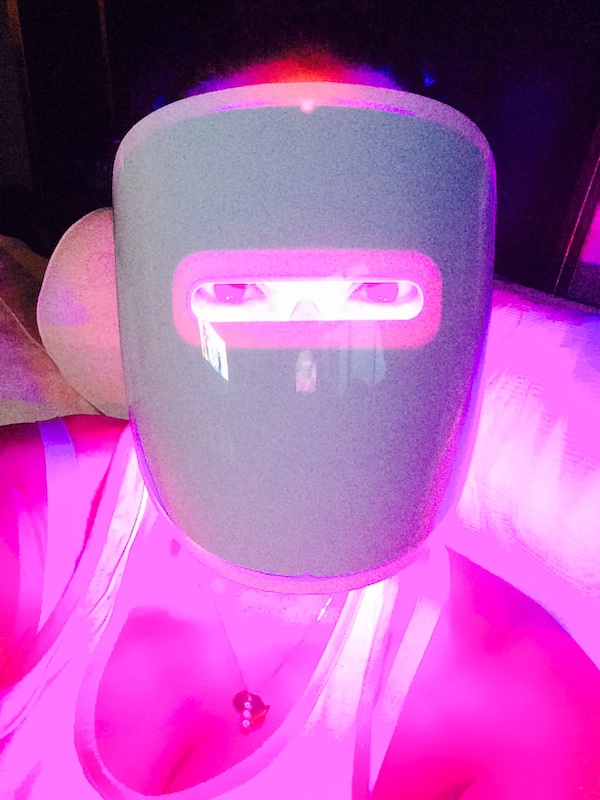 2. illuMask Anti-Acne Light Therapy Mask
It was the classic Target mistake: run in for some laundry detergent, walk out with an LED mask. Except it wasn't a mistake. It's my new BFF. (
Sorry, Katie
.) This mask—which makes you look like the third member of Daft Punk—illuminates skin with red and blue LED lights that kill surface bacteria and, over time, can reduce the size and frequency of blemishes. Though the mask looks high tech, it's supereasy to use. It has built-in glasses that shield your eyes from the light, so you put it on just like you would a pair of sunglasses. The plastic design is really lightweight, and the lights shut off automatically after 15 minutes. Compared to the cost of similar spa treatments, it's also a good buy: each disposable mask can be used 30 times (you should wear it nightly), and it costs about $30. That's only $1 per use! I used it all month, and
my acne-prone skin
has been looking pretty great. I haven't worn foundation in three weeks!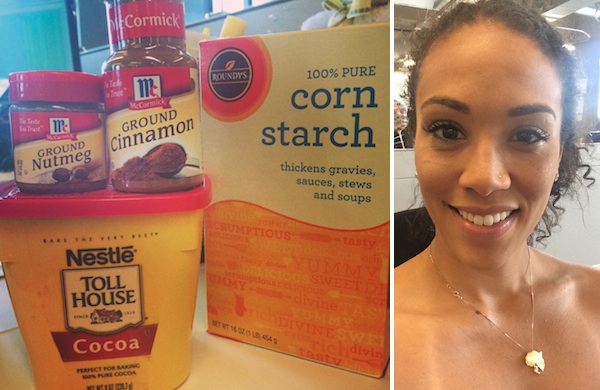 3. DIY Bronzer
I've ransacked my kitchen for plenty of beauty treatments—
body scrubs
,
face masks
,
eye cream
—but I never thought that I'd be able to wear
food
as
makeup
. Turns out this DIY bronzer might be the easiest thing I've ever made. You just need cocoa powder, cinnamon, nutmeg, and cornstarch. The proportions will vary from person to person depending on your skin tone, but cocoa powder will darken, cornstarch will lighten, and the spices give the mixture some warmth and dimension. I fell in love with the bronzer almost immediately. You don't need much, and it has a beautiful matte finish. Plus, it's cheaper than anything you can buy at Sephora or even CVS—and my face smelled like Christmas. I did question how this would hold up outdoors in humid weather, but it's been fine on drier days. Next, I think I'm going to try mixing in some shimmer powder.
4. EyeMajic Instant Eye Shadow
You know that moment when you're on the train and suddenly remember that you have a hot date that night? (Yeah, me neither, but just go with it.) These multicolored eye-shadow pads would be perfect for that. You literally just take a contoured pad, press it to the corresponding eyelid, and swipe it toward your temple. Voilà—instant smoky eye. And if you make a mistake or want to blend the colors, you can just flip the pad over and use the back as a finishing tool. I liked that I didn't have to deal with shadow falling onto my cheeks. And because the pads are one-time use, they feel more hygienic than using a makeup brush.
Read more about Favin's monthly beautifying adventures.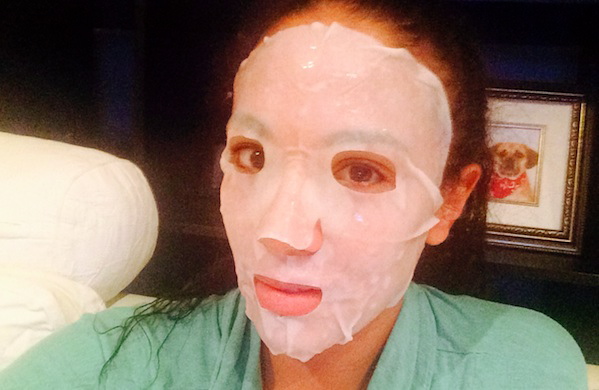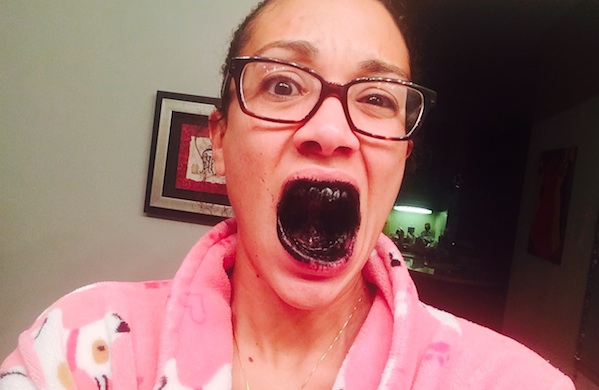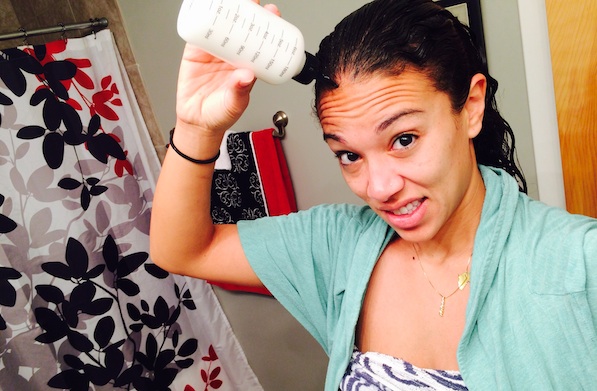 BY: Favin the Maven
For me, both beauty and fashion need to be accessible and not intimidating. I love a great deal and a good DIY beauty treatment. I pride myself on trying new trends, being open minded and getting a great treatment without breaking the bank. In the name of beauty I will try anything once.