Six Great Chicago Hotels That Aren't in the Loop
BY: Kelly MacDowell |
Aug 14, 2014
When you search "boutique hotel Chicago" you see a lot of familiar names: Hilton, W, Conrad, Marriott. Search "bed and breakfast Chicago," and you'll net a lot of places that don't even have 312 or 773 area codes. Bottom line: it can be hard to find a place to stay outside of the Loop, and even harder to find a spot that doesn't conform to the conglomo-hotel stereotype.
Below, we've rounded up six inns that put guests right in the thick of some of Chicago's most energetic neighborhoods. All are ideal if you want to stow guests closer to home, or if you're just eager to hole up someplace quaint for a weekend staycation. But be warned: these spots are so charming, you might be tempted to just stay in your room all weekend.
Lincoln Park | Hotel Lincoln (1816 N. Clark)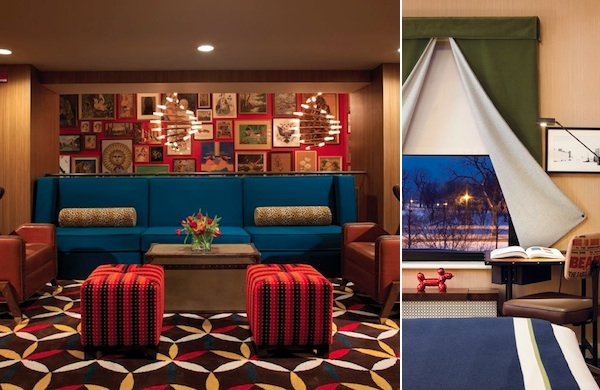 Number of rooms: 184
Average price: $169–$409/night
In walking distance: Lincoln Park Zoo, Geja's Cafe, Park West, Lakefront Trail, Second City, Steppenwolf, Clark bus to Wrigley Field, and onsite restaurant Perennial Virant, from Michelin-starred chef Paul Virant
Design style: Locavore prep. Think plenty of plaid, stripes, and houndstooth mixed with work from local artists and pillows screenprinted with photos from the zoo and other Chicago destinations.
Amenities: Pet-friendly, iPod/iPad docking stations in each room, and a 24-hour fitness center.
Wicker Park | Ruby Room (1743-45 W. Division)
Number of rooms: 8
Average price: $149–$185/night
In walking distance: Damen bus to the United Center, Division Street and Milwaukee Avenue shopping corridors, The Bedford, MANA Food Bar, SmallBar, Blue Line train to O'Hare
Design style: Shabby chic. The lack of elevator in this historic building hints at the wainscoting and hand-selected quilts waiting inside rooms, though modern updates include steam showers and luxurious pillow-top mattresses.
Amenities: Onsite salon and spa, Aveda products in the bathrooms, secret garden with waterfall and koi pond, and complimentary access to a nearby gym.
Logan Square | Longman & Eagle (2657 N. Kedzie)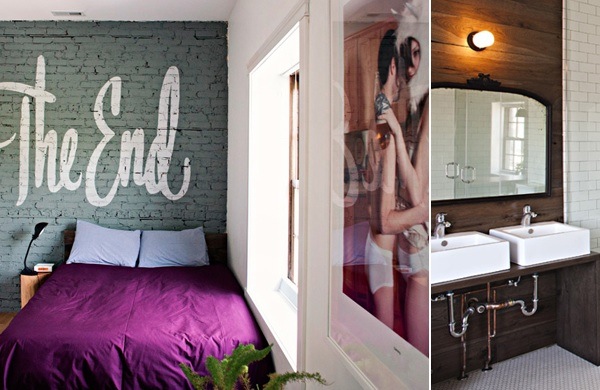 Number of rooms: 6
Average price: $85–$250/night
In walking distance: Logan Square Auditorium, Billy Sunday, Stan Mansion, Scofflaw, Parson's Chicken & Fish, Saki Records, The Whistler, Slippery Slope, Revolution Brewing, Blue Line train to O'Hare
Design style: Vintage with an edge. Rustic touches like knotted-wood paneling and exposed plumbing are balanced by glassed-in showers, midcentury-style furniture, and modern art.
Amenities: All rooms have Apple TV, which includes apps such as Netflix and YouTube, and select rooms have vintage audio equipment, stand-alone bathtubs, and art installations.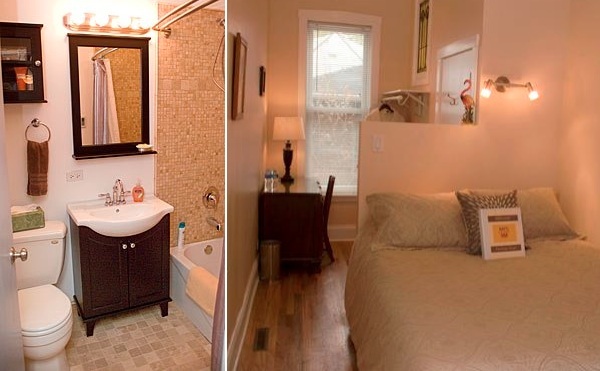 Number of rooms: 11
Average price: $129–$219/night
In walking distance: The Bristol, Coast Sushi Bar, Gallery Cabaret, Concord Music Hall, Damen bus to Violet Hour, Big Star, Double Door, Blue Line train to O'Hare
Design style: Like home. This B&B is decorated just like the guest room at Mom and Dad's. Several rooms have multiple beds, making them great for groups or families.
Amenities: Complimentary breakfast (in bed upon request), sauna and steam room, and DVR.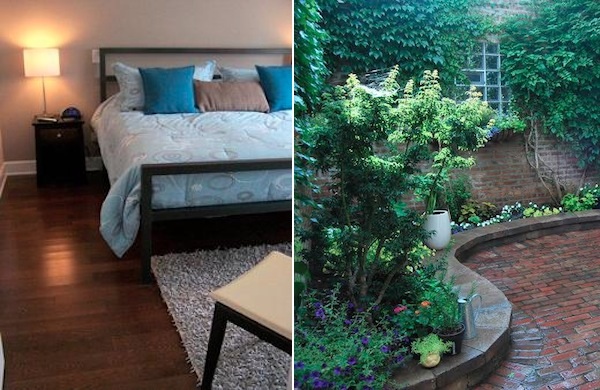 Number of rooms: 5
Average price: $99–$189/night
In walking distance: Red Line train, Aragon Ballroom, Riviera Theatre, The Green Mill, and Michelin-rated Demera Ethiopian Restaurant
Design style: Comfy minimalism. The rooms are devoid of clutter, and the high-pile rugs and king-size beds make it hard to want to leave.
Other amenities: Outdoor garden with café tables, and select rooms have a steam shower, direct access to a common deck, or bay windows.
Lakeview | Old Chicago Inn (3222 N. Sheffield)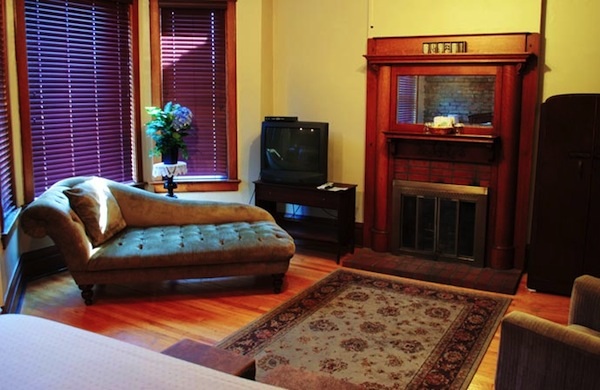 Number of rooms: 10
Average price: $100–$165/night
In walking distance: Wrigley Field, Schubas Tavern, The Vic, Chicago Bagel Authority, Sheffield's, Ann Sather, ComedySportz Theatre, Theater Wit/Stage 773
Design style: Antique. There are vintage furnishings in each room, such as the fainting couch and fireplace pictured above.
Amenities: Select rooms have sleeper sofas, and onsite bar Room 13 Speakeasy has classic cocktails and live music.
Check out deals on hotels in Chicago and other Midwestern destinations.
Photos courtesy of Hotel Lincoln, Ruby Room, Longman & Eagle, Ray's Bucktown B&B, House 5863 Bed & Breakfast, Old Chicago Inn.

BY: Kelly MacDowell
Kelly's first concert was Fleetwood Mac and her first career was in the beauty industry. Now a style and music writer, she loves Project Runway and her dog, Watson.