GROUPON GUIDE TO WASHINGTON-DC
The Fittest Cities in America, Ranked
BY: Kate Raftery |
May 8, 2015
We all have assumptions about what the fittest cities in the country might be. Fitness, we think, is correlated with image-conscious locales where the climate is conducive to both outdoor activities and clothing that's a bit more revealing than a parka.
But how many of us have the data to back up our opinions? Well, Groupon, for one. We tabulated our 2014 sales figures to find out where fitness—a category determined by a collection of activities as diverse as aerobics, mountain biking, and capoeira—was a high priority. We then ranked cities by how many fitness deals their subscribers purchased.
If your suspicions were anything like ours, you'll be happy to know that Southern California was heavily represented at the top of the list. But fitness isn't solely the realm of the Golden Coast. In honor of National Women's Health Week, we've also listed active cities in other regions and categories. That way, you can find your kindred yoga-loving spirits or get inspired by exercisers in scrappy towns like Boise, Idaho, or Lubbock, Texas.
America's Fittest Cities in 2014
WEST

Los Angeles – Angelenos bought 199% more fitness Groupons than the average customer—just about three times as many.


Orange County




San Diego




Boise




Santa Barbara



SOUTHWEST

Albuquerque

– Looking good for the pool is smart idea here, where subscribers bought 148% more Groupons (or almost 2.5 times more) than average.




Phoenix




Austin




Dallas




Lubbock



MIDWEST

Ann Arbor – Perhaps college students are behind the fact that subscribers bought 92% more Groupons than average?


Madison




Grand Rapids




Detroit




Minneapolis



SOUTH

West Palm Beach – In this sunny locale, subscribers bought 98% more Groupons than average.


Fort Lauderdale




Charleston, SC




Jacksonville




Daytona Beach



MIDATLANTIC

Long Island – Subscribers, who bought 113% more Groupons (or over two times more) than average, might be preparing to summer in the Hamptons.


North Jersey




Baltimore




Westchester County




Washington, DC



NEW ENGLAND

Fairfield County – Fitness-conscious Connecticuters bought 57% more Groupons than average.


Boston




Hartford




Worcester, MA




Providence



Los Angeles, in addition to being top of the West, has also been crowned the fittest city in the entire country. But outsiders shouldn't presume that's due to the habits of actors, models, and wellness gurus—regular people are far more responsible for the area's fitness habits.
"People tend to be very health conscious, and we live in a city where you can be outside all year long," said Jessica Rosen, owner of the One Down Dog yoga studio. "They're not just concerned with how they look. We can really maximize our lifestyle here."
Rosen also has some advice about how other cities can be as fitness-loving as LA. One, get involved with exercise that you consider fun as well as beneficial. Two, take a cue from the city's enthusiasm.
"I'm originally from Michigan. One of the biggest changes for me was the energy that people out here have," Rosen said. "When I'm physically active, I'm more motivated in all aspects of my life. That energy could be helpful anywhere: get up, get out, get active."
Our data revealed some other interesting facts, too. Many of the cities that were the least interested in fitness deals in 2014 really turned things around in the first four months of 2015. Columbia, Missouri, for example, bought 61% more Groupons than average in that time period, while Sioux Falls, South Dakota, bought 37% more.
Why? Well, it might have something to due with the fact that New Year's resolutions are a boon to the fitness industry at the year's beginning. Or maybe kids in these college towns are trying to get rid of the freshman 15 acquired in their first semester.
America's Top Cities for Yoga in 2014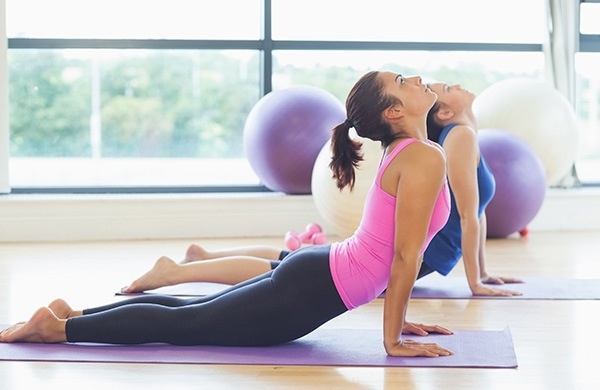 Boise


Santa Barbara




Albuquerque



If you thought this category would be topped by a town with a crunchier reputation, like San Francisco, you might be surprised to learn that Boise subscribers bought 19% more Groupons than average. (Boise also comes in at No. 5 on the national fitness list.)
But it makes total sense to Donna Jackovich, owner of Essential Hot Yoga. Boise is "a mecca for people who like outdoor activities. We have room here to be more active," she said. "It's a community of people looking for the best things in life. Being at peace with yourself through yoga goes in hand in hand with the quality of life here."
If you're not sure what to expect of a class, check out our tips for yoga etiquette.
America's Top Cities for Gyms in 2014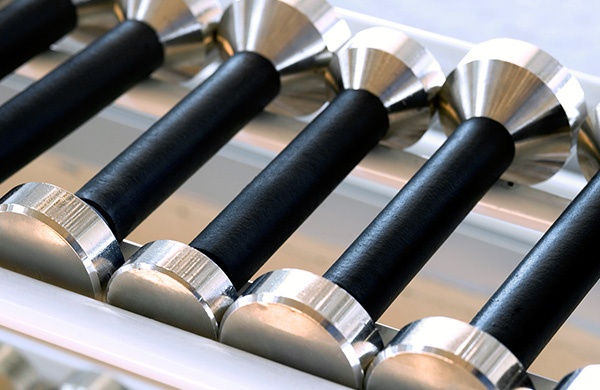 Ventura County


Santa Cruz




Salem, OR



Deals for gym visits and memberships are well-loved among the subscribers in SoCal's Ventura County. They buy over eight times more deals than average.
Hopefully the gym rats in this market are well aware of proper gym behaviors, like wiping down machines after use and not using your phone during a group fitness class. (It's probably not 100% safe to text on an elliptical, either.)
America's Top Cities for Personal Trainers in 2014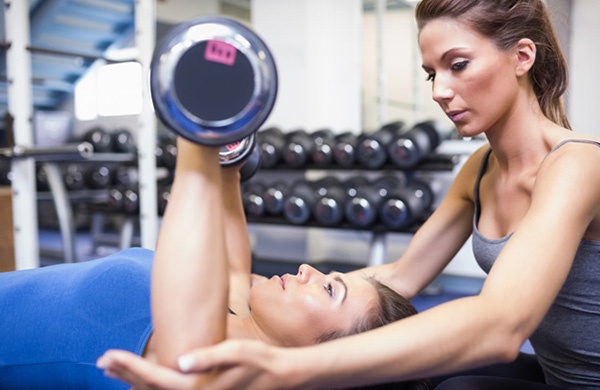 Topeka


Jacksonville




Dallas



Instead of just figuring it out of their own at the gym, Topeka subscribers are likely to get some guidance from a personal trainer. That city bought over seven times more deals than the average. Certified trainers can determine a fitness routine that's specially suited for newbies, people returning from an injury, and even experienced exercisers.
For example, they might recommend that their clients make use of kettlebells, which may work better than free weights for some workouts.
America's Top Cities for CrossFit in 2014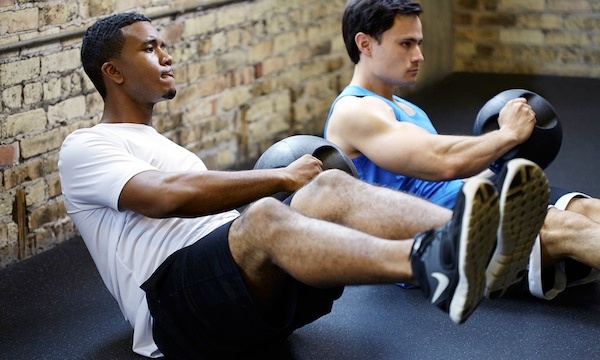 Sacramento


Miami




Fort Lauderdale



CrossFit has exploded in popularity across the country, and Sacramento residents are big fans of the trend, buying over four times more deals than the average customer. The system, which emphasizes high-intensity interval training to improve your everyday fitness, is also well-represented in Miami.
"Less clothes equals more fitness!" noted Dan Martin, owner of CrossFit 305 in Miami, a city known for its high-octane nightlife, white-sand beaches, and associated fashions. "Everyone wants to look better, live longer, and have a fantastic life. … [CrossFit's] functional movements prepare you for real-life needs."
Confused by CrossFit-speak like "WOD" or "AMRAP"? We've defined some key terms.
America's Top Cities for 5K Races in 2014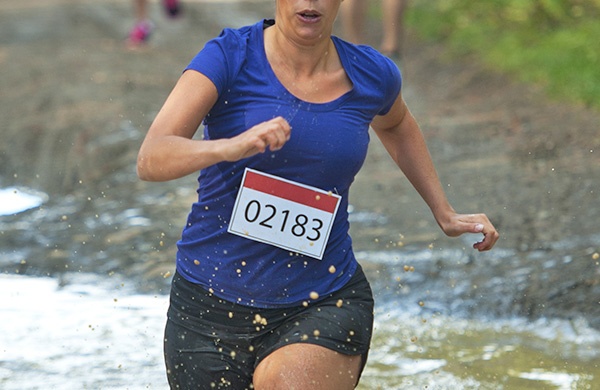 El Paso


Lubbock




Midland/Odessa



It seems as though Texans take their exercise outdoors. They probably like winning a medal while conditioning their bodies, too. In El Paso, subscribers bought over six times more deals for mud runs, color runs, relay races, and zombie runs than the average customer. Interested in getting down and dirty with the rest of them? Learn how to train for a mud run in five easy steps.
America's Top Cities for Trapeze in 2014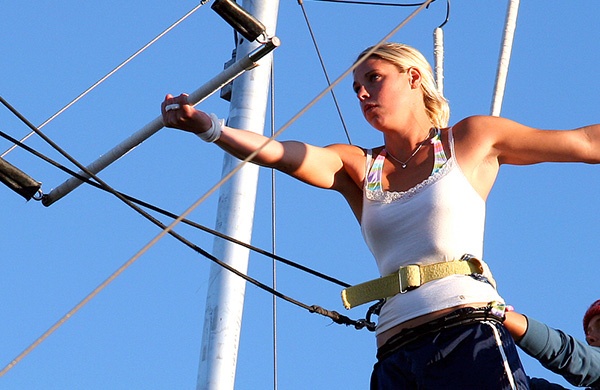 Atlanta


Minneapolis




Napa/Sonoma



As a editor discovered, the trapeze requires loose, lithe muscles and tendons. Carrie Heller, founder of Atlanta's Circus Arts Institute, added that the unusual workout is good for strength training (you're constantly lifting your own body weight), cardio (once you get the hang of swinging in the air), and building self-esteem (imagine landing a backflip!).
Why was Atlanta almost 12.5 times more interested in trapeze fitness than most? "I came to Atlanta when circus was not well known at all and started one of the first circus schools … almost 25 years ago now," Heller said. "Atlanta has had circus in the community for longer than most, and I think it has really taken hold. "
Appearances by Cirque du Soleil in this forward-thinking area couldn't have hurt either, she said.
America's Top Cities for Sexy Fitness in 2014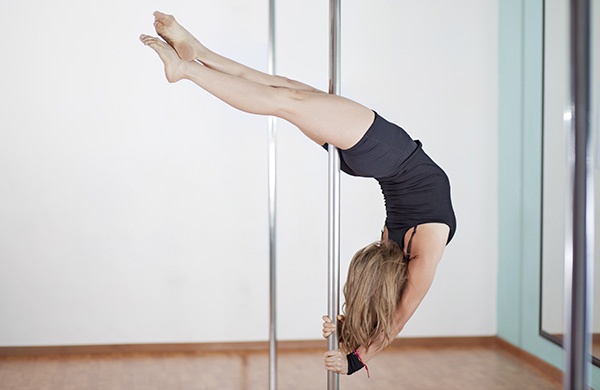 Inland Empire


Charlotte




Los Angeles



The ladies—and some men—of Inland Empire have a significant interest in learning how to couple flirty moves with a core-toning workout. From pole fitness to chair dancing, subscribers here bought over three times more sexy-fitness deals than average. According to two studio owners, they're likely racking up benefits like stronger muscles, better posture, and boosted confidence.
Illustration by Mark Mills, Groupon