Things to Do in Oxnard
---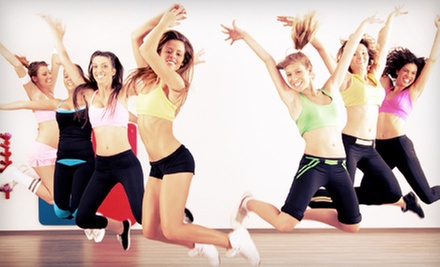 ---
Oxnard Things To Do Guide
Rich in history and graced with beautiful beaches, Oxnard, California is a great place to live. There are plenty of things to do in Oxnard that are ideal for local residents who have some free time and want to spend it in their hometown. Oxnard offers everything from wine tasting to whale watching, and it is full of interesting museums.
Channel Islands whale watching cruises are a special way for families to enjoy marine wildlife in its native habitat. The cruises last about three hours, and participants get to see the grey whales, humpback whales, sea lions and dolphins that are native to the waters off the coast of Oxnard. Boat trip lovers can also sail 11 miles offshore to the Channel Islands National Park, where unspoiled natural beauty awaits them along with places to enjoy kayaking, snorkeling, hiking and other activities in this unique atmosphere.
Onshore, wine enthusiasts can experience a wine tasting tour of the Herzog Wine Cellars. This major producer of kosher wines also has a first class restaurant that wine and food lovers of all origins enjoy along with the tour of the winery. Another choice for wine lovers who live in or are visiting Oxnard is the tasting room at Rancho Ventavo Cellars. After visiting this tasting room,  enjoy a delicious Italian meal at the restaurant next door.
Fans of museums have many choices in Oxnard. The Murphy Auto Museum is one of the major Oxnard attractions, as it is full of unique 1920s and 1930s handcrafted French and Italian cars, few of which remain outside of this museum. It also features model trains. Families with children who have several years to go before they can even think of getting drivers licenses enjoy visiting the Gull Wings Children's Museum. This museum is interactive, and its exhibits include a rock wall for little ones to climb as well as a dual model train layout.
Oxnard offers many options for people who want to explore the city and enjoy both outdoor and indoor activities.
This museum is interactive, and its exhibits include a rock wall for little ones to climb as well as a dual model train layout.
Recommended Things to Do by Groupon Customers
---
The air pulses with energy inside MB2 Raceway's cavernous facility, where bright-red European go-karts zoom around the winding track at thrilling speeds of up to 45 miles per hour. As the powerful electric engines send thunderous roars bouncing off the walls, a giant projection screen broadcasts racers' lap time, race position, and corporate sponsorships in real time. Meanwhile, off the course friends, families, and party guests engage in friendly competition on the facility's arcade games and pool tables, or celebrate special occasions in its party rooms. The raceway also hosts corporate events combined with special team-building exercises, such as the blindfold challenge, where a blindfolded driver is guided by a teammate via walkie-talkie.
1475 Lawrence Dr.
Thousand Oaks
California
US
Gull Wings Children's Museum appeals to many childhood aspirations as it teaches—the Blast Off area lets kids pretend to be astronauts, the Home Town Hero exhibit lets them play firefighters, and the Lego-a-Go-Go room lets them portray immobile plastic bricks. Aside from the many exhibits, there are a series of regular programs in reading, science, and other subjects. The museum also hosts special events such as storytellers and dance groups.
418 W. Fourth St.
Oxnard
California
The expert staff at Queen Beads bestows its customers with a spectrum of materials and guides fledgling jewelry makers during small, hands-on classes and craft-centric birthday parties. Each student can learn the essentials and make a bracelet during a basic-beading class, master simple and versatile macramé, or turn the fruits of chain-bracelet classes into festive saddles for lilliputian horses. Patrons can design their own necklaces out of coral, turquoise, and glass beads, or purchase recycled-glass beads, whose profits benefit primary and secondary schools in Ghana. Queen Beads' displays also twinkle with vintage and unique modern jewelry, from dainty bracelets to beguiling necklaces.
1877 E Daily Dr.
Camarillo
California
805-987-2555
Sprawling across an indoor arena, Pump It Up's giant inflatables beckon kids to slide and bounce during private parties and open play. Technicolor bouncy castles send their inhabitants soaring, obstacle courses foster good-spirited competition, and ceiling-to-floor slides let sock-clad kiddies pretend they're escaping a giant gumball machine. Occasionally, Pump it Up's staff dims the lights and turns up the music to transform their facility into a glow-in-the-dark party catered to tweens and teens.
Pump It Up's staff supervises the arena during parties, giving parents time to relax and play patty-cake uninterrupted. They can also help customers design personalized parties inside a private room with options such as pizza, drinks, goodie bags, balloons, and ice cream.
5120 Ralston Street
Ventura
California
US
---