GROUPON GUIDE TO WASHINGTON-DC
A Shandy By Any Other Name
BY: Shannon Jewitt |
Oct 19, 2022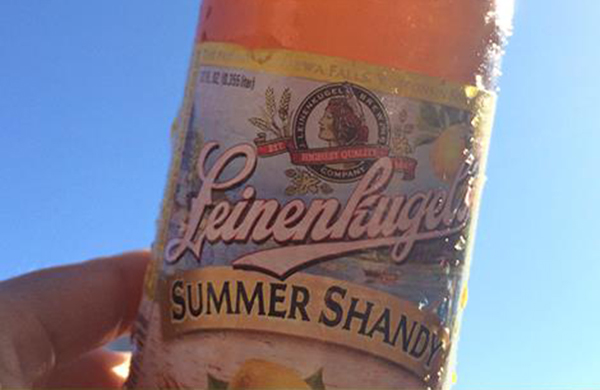 A rose by any other name would smell as sweet, and a shandy by any other name would taste as refreshing. And trust us, it's got plenty of names. In Britain, it's a shandy or shandygaff. In Germany, it's a radler. In France, a panaché. Regardless of what you call it, there's a case of Shandymonium in the United States. According to some
reports
, shandies were the single-largest growth brand in craft beer in 2013, growing 20%. Few would argue that anyone but Jacob Leinenkugel Brewing Company is the expert on shandies. In 2007, the brewery released its Summer Shandy. It followed with its Lemon Berry Shandy, then its Orange Shandy in 2013. The classic version is a wheat beer mixed with natural lemonade flavor, whereas the lemon-berry beer adds blackberry to the recipe. The most recent edition swaps out the lemonade for its citrusy sister, orange. However, Leinenkugel's has only scratched the surface of shandies. The brewery defines the drink as equal parts beer and soda, juice, or ginger ale, which means there are countless shandy possibilities! So, if you want to craft your own shandies at home, we have a few suggestions.
Falcon Dive IPA with grapefruit soda
Each batch of this IPA contains 10 pounds of hops
, creating ample bitterness. The grapefruit soda's tartness cuts through that bitterness while giving the libation a tangy taste.
Victory Prima Pils with 7Up
The pilsner is
the world's favorite beer style
. What better way to improve upon a favorite beer than by recreating another favorite beer, the
original radler
?
Magic Hat #9 with ginger ale
This not-quite pale ale's subtle fruit notes
come from apricot essence
, which prevent it from being an overly sweet beer. And the ginger's bite perfectly complements those hints of apricot.
Boulevard Unfiltered Wheat Beer with lemonade
Boulevard Wheat is a
super-approachable wheat ale
and something of a comfort beer (also, the only good beer I drank in college in Missouri). Pair this classic brew with lemonade, another timeless beverage.
Three Floyd's Gumballhead with San Pellegrino Aranciata Rossa
This wheat ale has notes of grapefruit and marmalade and a lemony finish. Those citrus attributes work well with the blood-orange soda's tangy and sweet flavors.
Photo courtesy of Leinenkugel's
Shop for local deals in beer, wine, or spirits.
Read more to build a six-pack of refreshing beer stories.