Four Beauty Tricks I Tried in August
BY: Favin the Maven |
Sep 3, 2014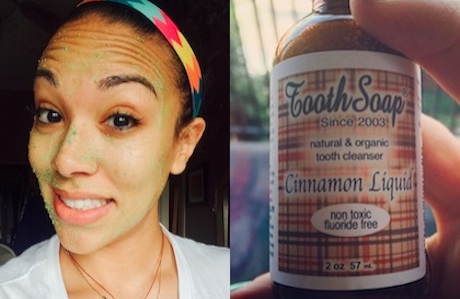 This month, I tried a lot of nontraditional substitutes: I used soap instead of toothpaste, paper instead of makeup brushes, and weird electrical zaps instead of sit-ups.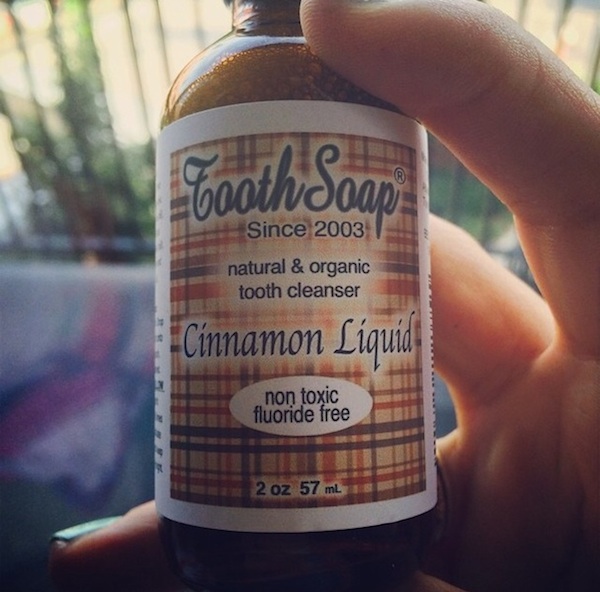 1. Tooth Soap
I'll go to
ridiculous lengths
to clean my teeth. (No, seriously, I've tried
some really weird stuff
.) And yet, I'd never tried soap! This organic, preservative-free Tooth Soap is coconut-oil based and comes in a small bottle with an eyedropper. You simply squeeze some droplets onto your wet toothbrush before brushing normally. The best part is, it doesn't taste like soap—mine is cinnamon-flavored, and there are also mint and citrus versions. The first night I used five drops before bed, and didn't notice anything out of the ordinary until I woke up later with really bad dry-mouth. I was skeptical, but decided I'd give the soap one more shot. The following night, I doubled my dosage to 10 drops. That did the trick! I had Cujo-level lather in my mouth, and my teeth felt squeaky-clean. I love that sensation so much I'm committed to using up the rest of the bottle.
Love that squeaky-clean feeling too? Browse local dental deals.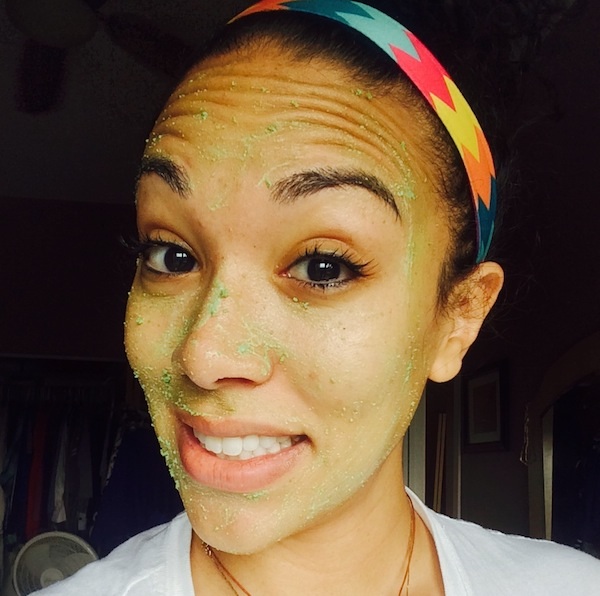 2. Lush toner … and a lot of other Lush products
I'm always experimenting with
DIY skincare
, but I decided to take a break from that and splurge on some skincare products from Lush. Well, "splurged" might be putting it lightly. I went a little nuts. My initial haul included a green exfoliating cleanser called Herbalism. (It's the reason my face looks covered in moss up there.) It made my skin so soft I went back a week later and bought even more products. I now know that body conditioner is a thing and I must have it in my shower at all times. I also bought toner, which was a big step for me. I'd always thought it was sort of a scam—some nice-smelling water you spritz on your face before moisturizing. Wrong! It's refreshing, makes my skin less oily (but not dry!), and primes my face so that my lotion slides on more easily. This has helped me use less lotion, which is great, because I don't do moderation well. From now on, my skincare regimen will
always
include toner.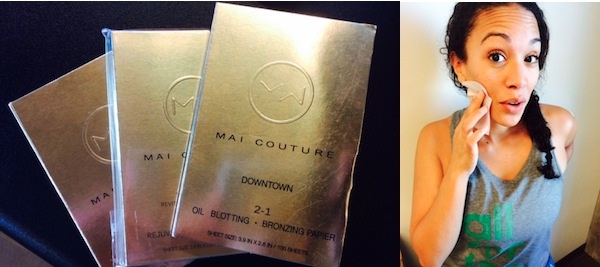 3. Mai Couture paper makeup
Yes, these makeup booklets are super portable, but more importantly, they're shiny and cute. Each one is filled with sheets of paper makeup, ranging from foundation to bronzer to blush. You rip a sheet from the book, gently rub it on your face, and … that's it. No brushes, no mess. I've never felt more confident (or more strange) while applying makeup on public transit. I wasn't sure if I was getting weird looks because I was wiping paper all over my cheeks, or because I looked
awesome
, but I'm going to guess it was the awesome. My favorite was probably the bronzer, because it doubles as blotting paper! I like that the booklets last a long time, too—each one has up to 100 "pages" of makeup.
4. BMR Beauty Lift series
These stick-on pads are designed to lift and tighten areas such as the stomach, face, legs, arms, and butt. A handheld controller sends electrical pulses through the pads, which in turn contract your muscles. You can do two sets of up to 25 minutes each in a day, but you should wait an hour between each one. Although I love the idea of
sitting down and getting fit at the same time
, I don't know if this treatment is working for me. After a couple weeks of using them, I haven't noticed any changes. But I
do
know that it feels
crazy
. The pads stimulate your muscles in waves, so they're repeatedly clenching and relaxing. It's not painful, but it does look weird. My favorite area to treat is my face, because I watch in the mirror and crack up when my lips contort into wacky shapes. I'm going to keep using the series for at least a month to see if it delivers any other benefits. But I'm pretty sure I'll have to keep
working out
.
Read more about Favin's monthly beautifying adventures.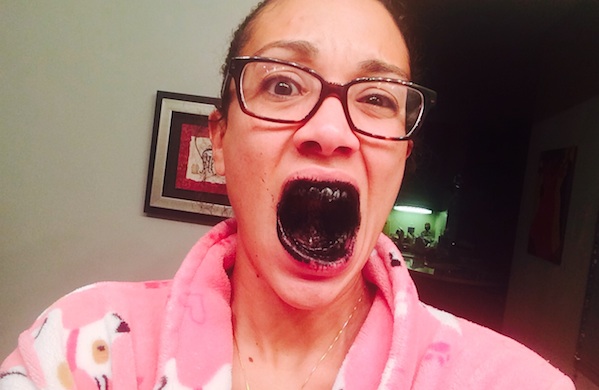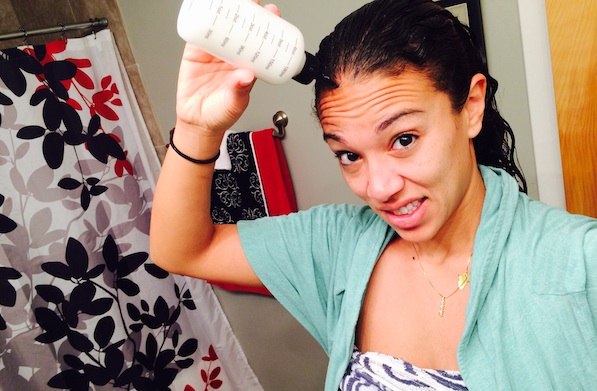 BY: Favin the Maven
For me, both beauty and fashion need to be accessible and not intimidating. I love a great deal and a good DIY beauty treatment. I pride myself on trying new trends, being open minded and getting a great treatment without breaking the bank. In the name of beauty I will try anything once.