Tips
Excellent experience. Very knowledgeable staff.
A child lives less than 50 feet from the firing range building. All of you who shoot there are putting the neighbors lives in danger and poisoning our land, wells, and a tributary to shoal creek runs through the back of the property, Flint River
I can't say enough about Brad and his wife at Full Blown Firearms ! I came in as a complete newbie (never shot a gun before and only held a gun once). Brad was amazing ! He let me practice with several guns and it was a great experience! So glad I found this little gem on Groupon. My husband and I are already planning our next trip back !
Brad was very nice and informative! We hope to be back for additional classes. The only thing I would suggest is the option for a target poster of our shots to take home. Everything else was perfect!
Full Blown Arms is awesome. They are friendly and knowledgeable and if you are new to firearms or not make you feel extremely comfortable. I use them for all my shooting needs. Brad and everyone who works there continue to make me wan to come back. Tracie B.
This was a great experience Friendly and knowledgable staff made you feel welcome anytime It was nice to be able to shoot steel at 25, 50, and 100yds We had a great time thanks
From Our Editors
The Range
For 14 years, Brad Ward has used his 23-acre backyard as shooting range—but this wasn't just a hobby for Brad. Today, Brad, a 25-year firearms instructor, uses his expertise to train clients in his professional outdoor shooting range.
At a Glance
To say that Brad Ward has more than two decades of experience with guns would be an understatement. Not only has he shot competitively, but he holds a degree in criminal justice as well as NRA certifications as a firearms instructor and range safety officer. Through the years, he's never stopped taking courses and seminars, constantly improving not only his shooting skills, but his teaching abilities. His hands also serve him well as a gunsmith. He's restored vintage rifles, pistols, and shotguns as well as customized firearm pieces with millwork and engraving. He also does modern firearms repair work on handguns, shotguns, and rifles.
Groupon Guide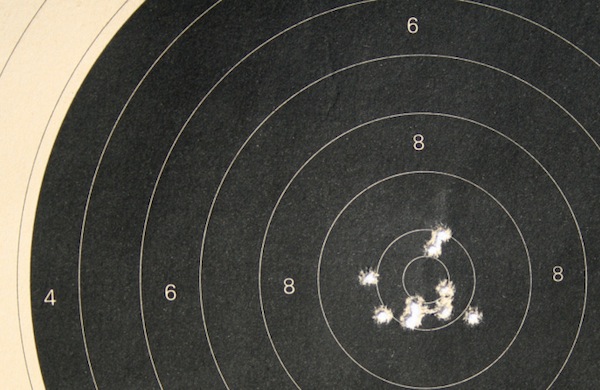 Shooting Range Tips for Beginners
'Never wear a V-neck when firing a pistol,' and other shooting range tips.