Things to Do in Enterprise
---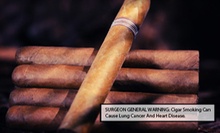 Flamingo Hotel and Casino
Savor high-end cigars at three Vegas lounges or enjoy drinks and freshly rolled cigars at an afternoon party
---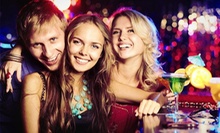 Knowledgeable hosts whisk party-bus or pedestrian passengers to trendy Las Vegas nightclubs, bypassing lines and waiving cover charges
---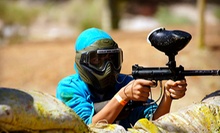 Multicolored balls fly across battlefields as soldiers take cover behind sandbag bunkers & vanquish enemies in showers of paint
Use Saturday 9:00am - 3:00pm
---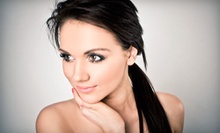 Kids up to 6 years old divide into five groups by age and play in separate areas with age-appropriate equipment; free WiFi for parents
Use Wednesday 2:30pm - 4:00pm
---
Recommended Things to Do by Groupon Customers
---
Kids careen over springy walls or safely tumble down inflatable slides at BounceU's supervised and climate-controlled pliant playground. Along with bouncing, kids can shoot hoops at pop-a-shot-style goals or don oversize boxing gloves and helmets to duke it out for pudding-cup pink slips. During open bounce hours, families can pop in unannounced for as much inflatable fun as the day allows. Alternatively, regularly scheduled day camps whisk kids along a six-hour structured day of exercise, crafts, and snacks. Birthday packages outfit parents and kids with a variety of options for making a party unforgettable without having to worry about cleaning up the mess from a rented shark tank.
1000 Stephanie Pl.
Henderson
Nevada
702-735-5867
The hot air balloon has been in use since the 18th century, and the pilots of Vegas Balloon Rides enjoy introducing the public to humankind's oldest form of air travel. Customers hover into the Las Vegas airspace on traditional ballooning flights manned by FAA-certified pilots, which end with celebratory champagne toasts and the balloon silently blushing from all the compliments. The flights tour Las Vegas and its surrounding wilderness in rainbow-patterned inflatables composed of durable rip-stop nylon ideal for safe flying. Coasting along at the same speed as the wind, pilots steer their propane-powered flying machines an average of 10 miles per ride.
2620 S Maryland Pkwy., Suite 14
Las Vegas
Nevada
702-553-3039
Playing in Las Vegas' backyards can be hard since the temperature often surpasses 100 degrees. That's why Childs' Play Las Vegas created an indoor space away from the dessert sun's sweltering rays, allowing kids to safely expend their energy on a sprawling, state-of-the-art play structure from Backyard Adventures. Designed for the climbing and sliding needs of kids eight and under, the giant play set includes rock-climbing walls, a spiral slide, several rocket slides, and roomy forts. The space's other activities range from Apple computers loaded with educational games to a mini-basketball court. Over in the toddler area, building blocks and games entrance children too young to play with the big kids but too old to spent hours wondering if their foot is an actual part of their body.
At Childs' Play Las Vegas' southwest location, playtime is a free treat for kids who patiently sit through portraiture sessions at the facility's photography studio. More treats, such as Hello Kitty dolls, stock either location's toy boutiques, while optional add-ons, such as visits from Elmo, enliven weekend birthday parties. Along with open-play sessions, weekdays at Childs' Play include classes in subjects such as tumbling, karate, and music. As kids play and learn, parents can relax with complementary cups of coffee, free Wi-Fi, and a big screen television in an area designed just for grown-ups.
7260 S Cimarron Rd., Suite 100
Las Vegas
Nevada
For more than 20 years, master glass blower Robert Shield has crafted his crystalline figures for people around the world, his masterpiece being a glass carriage and horse that he gifted to the British Royal Family. Seated before the azure flame of a torch, Robert can make a swan appear out of a plain glass tube, bending and blowing the hot, translucent material until it resembles the bird's feathered body and arcing neck, before smashing the piece because he hates swans. From his academy, Robert edifies protégés in the glass-manipulating arts, guiding beginners through creating festive ornaments and tear-drop necklaces, and empowering aspiring artisans to fire up saleable spun glass.
648 Joey Ln., Suite 6
Henderson
Nevada
702-465-5114
GameWorks is a gigantic arcade constructed with flashy Vegas panache. The family-friendly environment is perfect for kids and fun-loving adults alike, ensuring that everyone involved will have a delightful time murdering zombies or whacking moles who murder zombies. Choose from a windmill-factory's worth of 200-plus video games, including crowd favorites such as Guitar Hero, Razing Storm, and Midnight Max Tune 3. Race a raucous motion car game while imagining your head is bald with The Fast and the Furious, or pay a nostalgic visit to the old school with games such as Pac-Man, Mario Kart, and Space Wonder. Your card is also valid for virtual dance stations and shooting games. Although today's Groupon does not cover the cost of food or drinks, you won't have far to wander for sustenance thanks to an on-site restaurant and two bars with potent potables for the adults.
3785 Las Vegas Blvd. S
Las Vegas
Nevada
At one lab station, an interim investigator carefully examines bullet casings. At another, single strands of hair deliver the DNA samples necessary to send a suspect to imaginary prison for a long, long time. Around every shadowy corner of CSI: The Experience, the latest recruits in forensic science slide into the latex gloves or behind the majestic mustaches of popular TV characters to solve crimes through interactive detective work.
A total of 15 lab stations harbor the evidence of three murders, each of which throws multiple suspects into the mix to trip up investigations. Videos featuring cast members and real-life scientists provide guidance throughout analyses, and afterward, newly established sleuths receive certification by prying an official CSI: The Experience diploma from the cold, lifeless hands of their email inbox.
3799 Las Vegas Blvd. S
Las Vegas
Nevada
---