Shopping in Lawrenceburg
---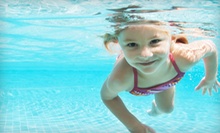 Swimming-pool chemicals and automatic pool cleaners
---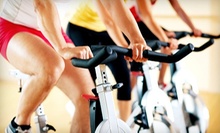 Modern stationary cycles, set up like the real thing, use computer technology for a results-based program
---
Recommended Shopping by Groupon Customers
---
Nashville Clothing Co.'s full range of jeans, shoes, dresses, T-shirts, unique accessories, and intergalactic space suits can get you looking spiffy for a date, a night out, or a watermelon-seed spitting tournament. Along with local designers, Nashville Clothing features chic national brands such as Ben Sherman, James Jeans, Industry, Vans, and Seychelles. Make a bold fashion statement by pairing a Goorin Bros. knit hat ($25) with a Bella Matto dress ($72). Or snag a Penguin polo shirt ($59) and a Goorin Bros. fedora ($40).
420 Cool Springs Blvd., Ste. 140
Franklin
Tennessee
Founded by Robert Hartline, who began selling phones out of his car in college, Absolute Wireless is currently celebrating its 10th year in business. In addition to handling Sprint and Nextel wireless plans, Absolute carries a wide selection of phones and headsets that fit the wireless needs of time-strapped individuals and businesses. Additionally, accessories such as Bluetooth headsets, memory cards, holsters, skins, and chargers are available to enhance the wireless phone experience. With several convenient, well-stocked locations, Absolute Wireless is a solid choice for one-stop communication-gadget shopping.
1202 S James M Campbell Blvd
Columbia
Tennessee
Gabriel's Garden's beauteous bounty of home- and garden-oriented gifts can match your last-minute Mother's Day, or first-minute Earth Day 2011, shopping needs. Stock up on scented goodies such as the eye-catching Vance Kitira pillar candles (from $4.95) or the shea-butter-enriched Pre de Provence soaps ($1.50–$7.95) available in more than 30 fragrances—none of which, thankfully, are "Uncle Leroy's cigars" or "junior-high locker room." For long-term garden glory, plant a batch of Kalalou Botanical's recycled foam stems ($9.95–$27.95), or invite the animal kingdom into your home without even cracking a window with the pale-yellow bee charmer dishes ($2.95–$59.95) with adorable bumbling bee patterns.
1000 Creekside Dr., Suite 1000
Brentwood
Tennessee
Before joining forces, Jennifer Goldstein-Fritz and Alba Gonzalez-Nylander spent years pursuing their individual passions for video, honing their craft separately at renowned companies including FOX, E!, and CBS. Eager to venture out on their own, the two women joined their talents in 2010, co-founding AJ Media Services with the goal of combining their knowledge, with services that include bringing major-media quality techniques to home movies. In the years since filming their first promo, Jennifer and Alba have worked tirelessly to create polished, unique moving pictures via a host of services, from video production to duplication and transfer services. To create immersive digital experiences, AJ's virtual tours throw viewers into smooth, 360-degree views of spaces, from the dining room of a recently opened restaurant to a new home's finished basement and its organ-playing phantom.
124 Ewingville Dr.
Franklin
Tennessee
Firefly Essentials delivers moisturizing products straight to your home; these products battle the itchy, red, and uncomfortable skin brought on by dry air and wintry weather. More than 25 varieties of handmade soaps are available—including bar blends ($4.75 per bar) such as coconut breeze, lemongrass, and cucumbery melon—that transform the body into a tasty treat for nocturnal, closet-dwelling trolls. Goat-milk-based body lotion will ensure sleek skin by wicking away spilled nacho cheese, while beeswax lip balms formulated with cocoa butter, sweet almond oil, jojoba oil, and tea-tree oil will soothe the mouth pillows after a season of chappage. Otherwise, opt for one of Firefly's quick gift sets, like a four-pack of natural soaps tied in raffia cord ($19.50).
108 Park Cir.
Columbia
Tennessee
A bright and airy space with red brick walls and wood floors greets visitors to Gin-O Boutique, where the sizable dressing rooms come accented with plush red drapes. Glasses of wine accompany ambles through the chic attire, which ranges from the casual garb of hip-hugging jeans and unique graphic tees to designer dresses, tops, and prison uniforms. Tucked just off downtown Franklin's main drag, Gin-O Boutique's sprawling selection of designer duds caters to both men and women.
118 Fourth Ave. S
Franklin
Tennessee
615-591-8450
---