Things to Do in Nacogdoches
---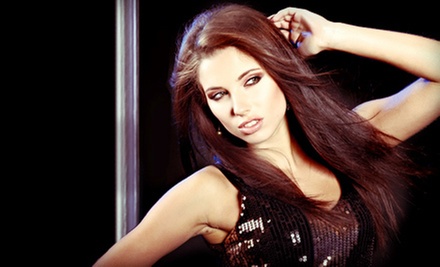 ---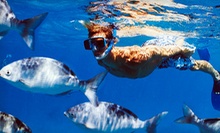 In 90-minute classes, instructors help students suit up in fins, snorkels, wetsuits, and scuba equipment to explore a heated indoor pool
---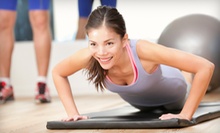 Expert trainers lead guests of all fitness levels through intense one-on-one personal training sessions
---
Recommended Things to Do by Groupon Customers
---
Each of the Junior League Market's events help the Junior League of Shreveport-Bossier carry out projects that serve at-risk women and children, from playing bingo with hospitalized kids to increasing community awareness about domestic violence. The community especially rallies together during the Shopping for a Cause events at the Shreveport Convention Center, where up to 140 merchants—including new faces and favorite sellers from years past—gather to sell their wares in one place. At the Girls' Night Out event, Mike's Light & Sound plays music to set the mood as ladies sip drinks or nibble hors d'oeuvres and desserts, including treats from Woo Hoo Whoopies and Bistro Byronz. The event also includes door prizes and shopping at the market.
Kids can get involved through the Breakfast with the Bunnies event, where Barnes Portraiture snaps shots of children forging telepathic connections with live bunnies. Meanwhile, families can sit down to breakfast from Monsour's before they head into the market to peruse the booths.
620 Benton Rd.
Bossier City
Louisiana
318-221-6144
At Four Winds Renaissance Faire, historical accuracy is key, as talented actors and supervising staff present a bounty of Renaissance- and medieval-themed performance, music, and fare. Across the grounds, kings and queens strut over grass in opulent capes of purple, green, and gold. Minstrels cavort with their lyres, granting a background score to bright-eyed children as they play-duel to imitate nearby knights. The air fills with ancient Celtic tunes and modern-day laughter as jesters and a comedic swordplay troupe keeps attendees entertained. In one of the main events, six knights joust while clad in full armor, pitting their accuracy and endurance against targets, rings, and each other in five events.
Vendors who've travelled throughout the country populate the grounds with dunking booths, carriage rides, and eclectic crafts ranging from hand-hammered metal pieces to medieval weapons and witch-repellant. After perusing the wares, attendees might espy an onsite wedding, which fair staffers supply with menus, themed costumes, and period décor. Though primarily a showcase for living, breathing medieval and Renaissance history, the fair's monthly events also extend to themes such as Celtic heritage, steampunk, and the American Wild West.
21852 County Rd. 2178
Troup
Texas
903-839-5271
Surrounded by swaying trees and fresh air, the five ziplines of Zip Nac's adrenaline-pumping course speed gliders through 90-minute trips across a towering forest canopy. Participants begin standing atop the first platform, then careen down lines ranging from a quick 225 feet to an invigorating 900-foot dual line that pairs riders side by side for races to the bottom or private auditions for the Miss Wind Tunnel competition. Seasoned guides help patrons strap into each line, where they can take solo trips. Little ones (weighing 60 pounds or less) can ride tandem with a zip nac guide, ensuring that every member of the family can zoom through the tree tops. In between lines two and three, visitors traverse the 60-foot sky bridge, which allows brief moments of repose amid the verdant outdoor setting. Gliders can rent GoPro cameras for a fee to capture their zipline experience on video. Nighttime zipline sessions grant heart-pumping adventures in the dark without the hassle of helping Edgar Allan Poe find the fuse box. Zip Nac also offers on-site overnight accommodations at their Zip Inn.
199 Brother John Road
Nacogdoches
Texas
US
936-645-5094
---