Clubs in Temecula
---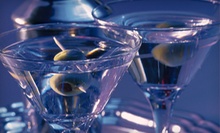 Guests drink as DJs mix beats, sampling catalogs of hooks and rhythms to create evenings of deep house, rare grooves, or reggae dancing
---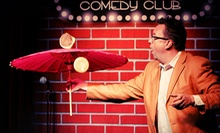 Comedy club welcomes standups seen on Comedy Central and Showtime; show includes appetizer and dessert to share
---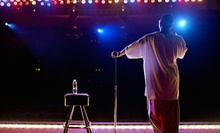 Use Wednesday 6:00pm - 8:00pm
---
Recommended Clubs by Groupon Customers
---
What's now known as The Comedy Store was once called Ciro's, a nightlife hotspot in the 1940s and '50s. Playing host to glitzy stars and shadowy mobsters, the club's history is shrouded in rumors of mafia assassinations and untimely deaths. However, the joint buried its seedy past by converting to a comedy club and helping launch the careers of such legends as Richard Pryor, Jim Carrey, George Carlin, David Letterman, and Dave Chappelle. The younger La Jolla location lets laugh-starved patrons bask in the same high-powered comedic atmosphere as its progenitor.
916 Pearl Street
La Jolla
California
US
858-454-9176
A former vaudeville performance space and movie palace built in 1928, the California Theatre of the Performing Arts hearkens back to a bygone era with its majestic Wurlitzer organ, which is played during silent-film programs, and a time portal linked to the childhood home of Alexander Pantages. The theater's deep-red stage curtains and ornate, vaulted ceilings steep the senses in a vintage ambiance, and the heartfelt scenes that unfold on its stage make the space seem much cozier than a 1,718-seat auditorium has any right to.
562 W 4th St.
San Bernardino
California
909-885-5152
At Ontario Improv, comics lure laughs from bellies in the hopes of following in the footsteps of standup legends such as Ellen DeGeneres, Chris Rock, Jerry Seinfeld, and Dave Chappelle, all of whom have graced the Improv's stages. The club's calendar schedules comedians as often as six nights a week, alternating between big-name headliners and up-and-coming performers. As they take in shows, audience members can munch on savory appetizers such as spinach-and-artichoke dip or fried calamari, and sip cocktails to avoid eye contact with the giant rubber chicken sitting at the next table.
4555 Mills Circle
Ontario
California
909-484-5411
Ziller Karaoke & Bar's private rooms and booths reverberate with the sounds of friends crooning to one another amid ambient neon hues, laser lights, and a selection of Asian and American pub fare. The bar's extensive catalog of hit tunes provides fodder for spotlight-ready vocal chords, and its Karaoke Camstar system employs cameras to capture performers and insert them into projected music videos laden with special effects and shots of sports cars made of cash. As nights unfold into impassioned displays of singing prowess, the resident team of mixologists keep tables stocked with a spread of cocktails and bottle service to fuel singing into the late evening hours.
1050 West Valencia Drive
Fullerton
California
714-626-2122
Comedians Bob Perkell and Jeff Capri met through an act of deceit. When Perkell was gearing up for one of his first productions on the other side of the curtain, Capri called him to get a booking for one of the comedians he said he managed: Jeff Capri. But the charade didn't last long: the show was a success, Capri revealed his real identity, and, eventually, the two channeled their teamwork into a comedy club of their own. During Surf City's shows, guests can order from a list of sweet, wine-centric cocktails and two dozen beers, including taps of Fat Tire and Shock Top.
7227 Edinger Ave.
Huntington Beach
California
949-287-3161
The sounds of conversation and laughter compete with the clinking of glasses in The Wine Artist's lofty venue. The space sprawls over 2,500 square feet, with plenty of room to host wine tastings, networking events, and cooking classes. During these classes, students perch on wrought-iron stools around marble countertops as they learn to prepare food with wine or the cuisine of faraway countries such as Italy, Thailand, or Narnia. Afterward, they savor their creations amid the pale tiled floors and dark-wood accents of the Tuscan-style space.
21064 Bake Pkwy.
Lake Forest
California
US
---