Things to Do in Whitehall
---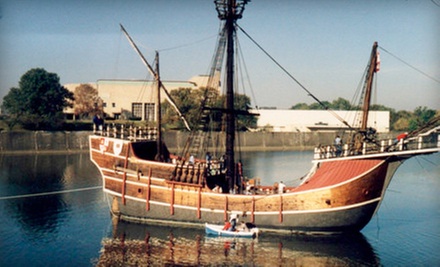 ---
Recommended Things to Do by Groupon Customers
---
A PGA member since 1986, Chuck Mayhew employs a fundamentals-first teaching methodology, thoroughly familiarizing students with the basics of swing mechanics before moving on to more complicated tweaks. Though certain golf tenets are universal, Mayhew knows that any single teaching method won't work for every player. Some are visual learners, some learn by repetition, and still others can only learn when a cast of singing hand puppets teaches them. Private lessons begin with an assessment of each player's current ball positioning, alignment, and swing posture—key components that must be corrected before beginning any backswing. Mayhew conducts lessons at Four Seasons Golf & Fitness Center, a full-service indoor golf-instruction facility that can stay open despite rain or bunker sandstorms.
5000 E Broad St.
Columbus
Ohio
614-218-9405
PGA instructor Paul Newman's resumé includes positions as president of the Southeast Chapter of the Southern Ohio PGA of America and President's Council member of the PGA. Elton Sargent, the outfit's club-fitting and sword-whittling specialist, has worked directly with club manufacturers and brands such as Mizuno. Together they bolster ball-thwacking skills with techniques based on advanced TPI 3D motion-capture technology. The wireless system simultaneously analyzes posture, swing plane, clubface position, and favorite flavor of golf ball, communicating the results through data that are interpreted by an experienced golf instructor. Performance Golf Academies of America also utilizes The Optimal Motion Instructor (TOMI) putting-training system, which assesses putts from backstroke to follow-through and postputt piroutte.
6677 Dublin Village Center Dr.
Dublin
Ohio
614-764-7422
Since Tennis ltd's inception in 1982, when someone named Maria Sharapova was still fiction, the stone-accented two-story house has purveyed rackets, sunglasses, and sports apparel. It stocks these on-the-court essentials in high-quality brands such as Nike, Maui Jim, and Wilson. The store's knowledgeable staff is nearby to answer queries or expertly repair rackets, and the demo program invites players to test out rackets for a few days, looking for ones that match their swing and love of long walks on a tennis court.
2110 Arlington Ave.
Upper Arlington
Ohio
Lined by delicate flowers and blooming copies of The Legend of Bagger Vance, Westerville Mini Golf's two 18-hole mini-golf courses bob and weave around the 80,000-gallon central pond, challenging golfers with subtle slopes and the distractingly cool mists of two waterfalls. More ferocious ball-striking awaits at the batting cages, where hitters groove line drives off pitches that range from 25 to 80 mph. Driven by a highly reliable two-wheel ball-slinging mechanism, the eight batting cages provide clients with a choice of hitting softballs, baseball, and bocce balls.
450 W Schrock Rd.
Westerville
Ohio
As the oldest historic tour on the national register, the German Village Society's Annual Haus und Garten Tour sends feet pattering across 233 acres of historic landmarks, enchanting gardens, and award-winning restorations. A year ago, the daylong celebration drew a total of more than 6,000 visitors, and this year, an even larger crowd is expected to be on hand to ogle and coax autographs from the 13 homes and gardens scheduled for display.
Tour-takers can meander along the route at their own pace, stopping to explore the shops and eateries in the marketplatz or to peek into classic abodes, which homeowners have transformed into chic, opulent spaces ideal for modern living or showcasing the latest trends in wool socks for coffee tables. In addition to the lineup of architectural stars, the tour will also be stocked with various live performances, including a rendition of The Scarlet Pimpernel in Schiller Park at 2 p.m.
588 S 3rd St.
Columbus
Ohio
614-316-3948
A professional golf instructor since 1999, Bobby Steiner augments golfers' swings and course management skills during private and nine-hole playing lessons. At Little Turtle Golf Club, where Bobby is director of instruction, students can sign up to join a group of up to four players consisting of Mr. Steiner and two other pupils. The troop plays out a nine-hole, three-man scramble while Bobby analyzes and offers advice for each swing, helps formulate short-game strategies, and carefully avoids blocking the suns rays while players sunbath in the bunkers. Each on-course lesson takes approximately two hours to complete, and students should show up early to check in and warm up. During private lessons, players of every skill level receive stroke-shaving instruction on aspects of their full swing and short-game techniques. Though private lessons offer golfers the best opportunity for one-on-one instruction that focuses on improving their unique swing mechanics, people can combine two Groupons to take their lesson together.
After spending years penning a golf instruction column for a number of papers throughout the West and Midwest, Bobby compiled the observations, stories, and people he'd encountered as a teaching professional into a book, titled Munie.
5400 Little Turtle Way
Westerville
Ohio
760-861-0497
---