Wisconsin Stores and Shopping
---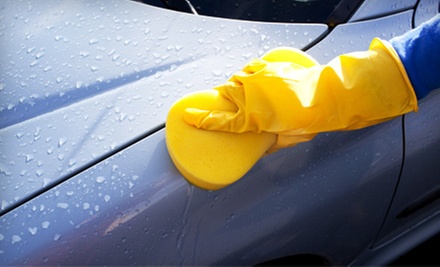 ---
Recommended Shopping by Groupon Customers
---
Yelpers and Citysearchers alike give Pizza Shuttle a 3.5-star average. Seventy-eight percent of over 100 Urbanspooners recommend it:
1827 N Farwell Ave.
Milwaukee
Wisconsin
Completed in 1892 as the private home of the Pabst family, Pabst Mansion stands as the last bastion of more than 80 mansions built for Milwaukee's elite during a booming, bygone era. Since its construction, the estate has housed archbishops, priests, and sisters and was saved from near-demolition during the 1970s. The Flemish-Renaissance-Revival home has since been awarded a place on the National Register of Historic Places for its bounty of architectural intricacies.
Today, on-staff docents conduct a range of tours for public groups, private parties, school groups, and well-behaved rugby teams through the fortress of halls, opulent rooms, and verdant grounds, each restored to their original condition.
The Pabst Mansion's impressive art collection includes works from the 1640s through the 1900s by artists such as William-Adolphe Bouguereau, Gaetano Trentanove, and Eugene Joseph Verboeckhoven. The emporium of excess also features Pabst Beer Pavilion, the pavilion built for the World's Columbian Exposition in Chicago, and the glass-covered conservatory where tropical plants and beer trees continue to flourish.
The mansion gift shop holds classic Pabst drinkware and memorabilia as well as antique photos, books, and former employees' original finger paintings.
2000 W Wisconsin Ave.
Milwaukee
Wisconsin
Capricio Salon & Spa offers beauty opportunities for nearly every body part, all of which feature high-quality products such as Redken, Bodyography, and Dermalogica. The 45-minute express face treatment ($41+) deep-cleans, smoothly exfoliates, and hyper-hydrates skin in seven minutes less than 52 minutes, and airbrush tanning ($30) imparts pretty, beach-like pigments quickly. For an extended pelt pampering, the 75-minute environmental control treatment ($59+) soothes and smoothes red, itchy, and burr-ridden skin. Follicle services range from basic haircuts ($24+ for women, 18+ for men) to Japanese keratin straightening treatments ($100/hour). If you'd rather weed strands from your follicle garden, consider waxing and threading services.
3041 North Oakland Ave.
Milwaukee
Wisconsin
Milwaukee ChopHouse's menu of succulent fare begins with ahi tuna tartare with avocado, wasabi, and sriracha ($12) and wagyu beef carpaccio in a white truffle oil with parmigiano reggiano and capers ($13)—both of which sharpen the palate for the main event: the ChopHouse's signature boneless 16-ounce strip steaks prepared au poivre ($35), crab Oscar-style ($42), blue-cheese crusted ($39), or with truffle butter ($39). The kitchen also turns out hot non-bovine entrees such as sautéed sea bass with sundried tomato and basil pesto ($32) and lobster tail ($51), a.k.a. mermaid steak.
633 North 5th St.
Milwaukee
Wisconsin
414-226-2467
Germany's famously slow-grilled, handheld miracles wrapped in pretzel rolls compose most of the Milwaukee Brat House menu. Along with satisfying stand-bys like the famous bratwurst ($7), marinated in beer and onions before tucking into its salted pretzel-roll bed, sausagists can also sample the Italian brat ($7), grilled and heated over marinara sauce and mixed peppers. The Brat House Reuben marries beef brisket with sauerkraut and Swiss cheese on rye ($8), paving the way for an autobahn's worth of fine-tuned German sandwich engineering. Try the pulled pork sandwich ($7.50) or the Brat House BLT with thick-cut hickory bacon ($7.50).
1013 Old World 3rd St
Milwaukee
Wisconsin
Going to the movie theater should be more enjoyable than watching a movie at home––a concept that Rosebud Theater has down pat. Cinephiles regain the sparkle in their eyes as they enter the historic venue, which originally opened as The Tosa Theatre in 1931 and was recently modernized to have great views and stellar sound. Unlike cramped multiplex theaters, Rosebud houses one solitary, comfortably spaced theater, where visitors won't have to worry about hearing explosions from the monster-truck movie next door or accidently walking into the wrong monster-truck movie.
In addition to typical movie snacks such as popcorn, candy, and soda, the Rosebud sports a full menu of appetizers, sandwiches, quesadillas, and pizza, as well as a full bar stocked with wine, cocktails, and microbrews––all of which are delivered to patrons during featured presentations. Rather than standard chairs, the theater is furnished with cushy loveseats with room for 180 movie lovers to savor first-run Hollywood hits without wrestling strangers over armrests.
6823 W North Ave.
Wauwatosa
Wisconsin
---