Alcohol from A–Z
BY: Lisa Ladehoff |
Jun 6, 2014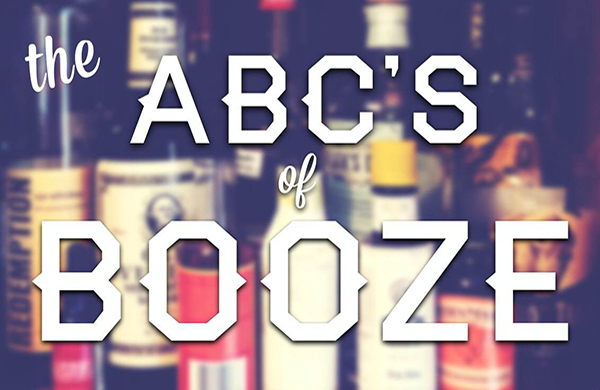 A - Angel's Envy Port Barrel Finish
The late Lincoln Henderson—a veritable legend in the bourbon world—came out of retirement from his years at Jack Daniel's and Woodford Reserve to "create the world's finest bourbon on his own terms." And so he did. The resulting bourbon received the highest rating for any bourbon ever (a 98) from
Wine Enthusiast
, which called it "a beautiful, mouthwatering newcomer to the whiskey scene."
B - Bitter Truth E**X**R
Crafted in the suburbs of Munich (not joking), this "kräuter" liqueur is a mash-up of a sweet vermouth and Alpine digestive tonics (herbal, bitter amaros) and clocks in at a high-ish 60 proof. At once sweet, bitter, and herbaceous, this unique liqueur can be mixed into cocktails—take your negroni to the next level!—or sipped as a kind of training-wheels amaro.
C - Chartreuse (Green)
One of the most mysterious spirits on the market, the production of Chartreuse is such a closely guarded secret, only two Carthusian monks know the recipe—and, according to alcoho-legend, each only knows half. As a result, it's quite expensive. Sip it sparingly at room temperature, straight up, to get what
Wine Enthusiast
's experts describe as a "sublime aftertaste."
D - Del Maguey Mezcal Vida
Del Maguey makes a whole line of extremely high-end—and pricey, with some over $200—mescals. This is its most accessible, at around $35 a bottle. Distilled in remote villages of Oaxaca, it's handcrafted and twice-distilled in a riverside wood-fired copper still.
E - Espolón Reposado
Providing another affordable tequila, relative newcomer Espolón makes a golden reposado—aged six months in oak barrels—that's slightly smoky on the finish, smooth, and rounded out with notes of tropical fruits and vanilla. It's also cheap enough to mix into cocktails (about $25–$30 a bottle). Try it in a margarita.
F - Flor de Caña Centenario 12-Year-Old Rum
Bad rums have given rum a strange reputation—namely, that it doesn't have to be good or have complex, interesting flavors. This rum throws all that to the chemically coconut-scented wind (I'm looking at you, Malibu). A family-run business since the 1890s, Flor de Caña's fifth generation of Nicaraguan rum producers craft an elegant result with notes of chocolate, baking spices, nougat, and tobacco.
G - Génépy des Alpes
Frequently compared to our friend Green Chartreuse up there, Génépy des Alpes isn't exactly similar, but it's similar enough and it's green. Named after the alpine Artemisia plant, which is rumored to be one of the ingredients in Chartreuse, the liqueur's flavors hint subtly at anise and mint, with clean and crisp floral notes.
And
it's nearly half the cost of a bottle of the queen of French liqueurs.
H - Heaven Hill Bourbon
Don't be fooled by its almost certain location on the bottom shelf—you can find some hidden gems down there (see: O, below). Aged four years, this ultracheap bourbon has been produced for ages. It's spicy, sweet, and warm—and belongs in your liquor cabinet.
I - Irish Mist Honey Liqueur
The name alone could make your stomach turn, but try to look past it. This gold-medal winner starts off with notes of honey, chocolate, and orange peel before gliding elegantly through the finish carrying a pile of mossy, wet stones. That's a good thing, mind you.
J - Jefferson's Presidential Reserve, 21 Year
If you can find it—and afford it, as it fetches about $200 a bottle—please call me, and I will help you drink it. This unique release has a variety of features that make it different than the other Jefferson's Reserve releases—but I'll spare you the boring details. Only 2,000 cases of this extremely small-batch, ultrasmooth bourbon were released. If you can get your paws on it, try it with a little splash of water to release notes of leather, vanilla, and spices.
K - Koval Rose Hip Liqueur
Produced in Chicago, this beautifully bottled liqueur is made with rose hips from Koval's own white whiskey base, coalescing into a complex, citrusy, and tangy result. Try a splash of it in a manhattan. Who knew?
L - Luxardo Maraschino
An essential for any home bar, this (surprisingly) clear spirit has been in production since 1821. People seem to like it. Vibrant, juicy, and lush, it features different iterations of sweet cherry flavors across the palate and finishes strong.

M - Mathilde Cassis Liqueur
According to
Wine Enthusiast
, "the first sniffs scream 'black currants.'" Tart and acidic, it's so good on its own, you can literally just drizzle some over ice cream for a totally sophisticated adult treat.
N - Nonino Grappa di Merlot
The unmistakable flavor and aroma of the grapes that compose this grappa are front and center in the nose and palate of this particular iteration by Nonino. Traditionally, Italians mix it into a shot of espresso to make a caffè corretto, which literally translates to "a proper coffee." Noted.
O - Old Overholt
Rumored but unconfirmable, it's been whispered that Old Overholt's "juice" (aka the particular combination of yeast strains and mash bill that eventually transform into the whiskey) is the same stuff as Knob Creek Rye.
Unconfirmed
, wink-wink. Either way, it makes a tremendous rye old-fashioned or manhattan—don't be fooled by the laughably low price tag. Keep this one around.
P - Pernod Absinthe
Recently reproduced in the "closest possible recreation" of the original Pernod, which was first released way back in 1805, the people at Pernod will tell you they
invented
absinthe. The magical lime-green liquid utterly transforms when it meets ice or cool water, while it's more syrupy and sweet with bold flavors of black licorice when served up.
Q -
In all my searches, I was unable to unearth any spirit whose name began with a Q. Unbelievable. Massive disappointment.

R - Ransom Old Tom Gin
Drinking some of this stuff is like ingesting history. Surprising in color (it's brown!), this award-winning gin was created to be a historically accurate reproduction of what gin would've looked and tasted like during the mid-1800s, when it was stored and transported in barrels. Aged in wine barrel, which gives it that unique color, it was developed with the help of cocktail historian and booze wizard David Wondrich. Tremendous, unexpected, and worth the price tag (about $40 a bottle).
S - Smith & Cross Navy Strength Rum
Made in Jamaica and bottled in London, this whale of a rum is smoky, funky, and spicy. Navy Strength doesn't just mean it'll put hair on your chest. It clocks in at a high 57% ABV, which was the strength required by the Royal Navy because potential spills (after you just drank 57% alcohol) of the highly flammable liquid wouldn't damage gunpowder or prevent it from igniting.
T - Tempus Fugit Liqueur de Violettes
This stuff, from relative newcomers Tempus Fugit, might be good enough to knock out similar age-old contenders like Crème Yvette and Crème de Violette. Clean, aromatic, and not as cloying, it's brightly floral and perfect for an
aviation
.
U -
Also doesn't exist. Please take note, distillers.
V - Vya Extra Dry Vermouth
This fresh, dry, and botanical award winner makes sweet sweet love to gin in a martini. A classic vermouth, it's made from a blend of colombard and orange muscat wines, then infused with herbs such as lavender, angelica, and linden for a slightly sweet, aromatic result.

W - Weller 12-Year Bourbon
If you've heard of Pappy Van Winkle, you should have heard of this stuff, too. Just like that unconfirmed Old Overholt up there, this stuff is supposedly the same juice as Pappy, just aged for less time and in different barrels. Also, it's easy to find, so it costs about a tenth of what the Pappy bottles have been going for on (and off) the market.
X -
This doesn't exist. Please, someone correct me if I'm wrong.
Y - Ypióca Empalhada Ouro
Don't even try to pronounce it. This "gold" cachaça is aged for two years in barrels made from Brazilian wood, which gives it funky notes that mingle with wood and smoke. Similar to rum, it's made from distilled sugarcane juice and frequently mixed into the popular Brazilian drink, a caipirinha.
Z - Żubrówka
This sweet Polish bison-grass vodka is unlike any vodka you've ever tasted. (Read: it's not boring or terrible.) Slightly medicinal, peppery, and sweet, it has mid-palate notes of baking spice, and it's excellent when very cold. Every time you drink Żubrówka (or maybe just if you're taking a shot), you should probably shout the name. Just be sure to say the
w
as a
v
sound.
Zoo-bruhv-kah!
Illustrations by Lisa Ladehoff, Groupon
Shop for local deals in beer, wine, and spirits.
Ready to mix some drinks? Check out more cocktail coverage or a couple of our boozy DIY stories.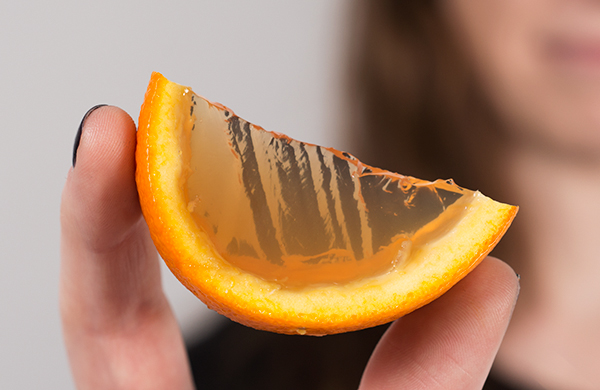 This Is Not a Jell-O Shot
OK, it sort of is. But better. Learn how to make a craft cocktail, add gelatin, and change a few people's minds about what's usually an unpalatable novelty.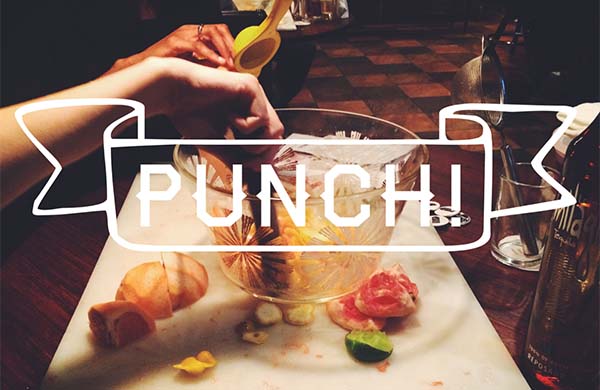 How to Make a Bold, Boozy Punch
Want to entertain and get a crowd drunk, but don't want to be shaking cocktails at your own party all night? The answer is punch. Glorious, boozy punch.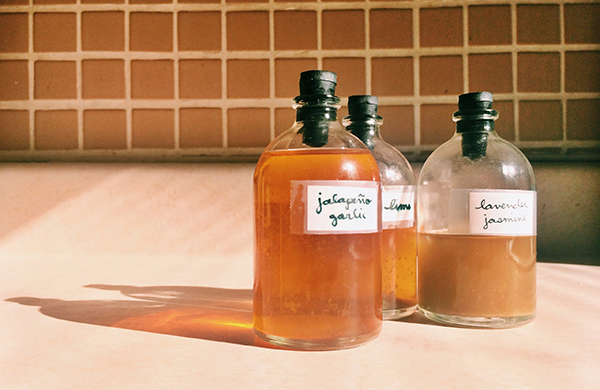 BY: Lisa Ladehoff
Guide Staff Writer
A native of the city of big shoulders, Lisa is a small-shouldered books and booze enthusiast living on Chicago's Northwest side with a large cat, a tiny bar, and a medium-sized library.