GROUPON GUIDE TO WASHINGTON-DC
How to Make Any Home Look Like a Brownstone
BY: Kelly MacDowell |
Feb 13, 2015
Typically, homes get an urban feel from interesting industrial elements: brick walls, exposed piping or ductwork, and patinated floors. But even if your home isn't built that way, you can still evoke a middle-of-the-city vibe with the right decorative pieces.
Here are seven ways to set a metropolitan mood in any building.
1. Decorate like a city planner.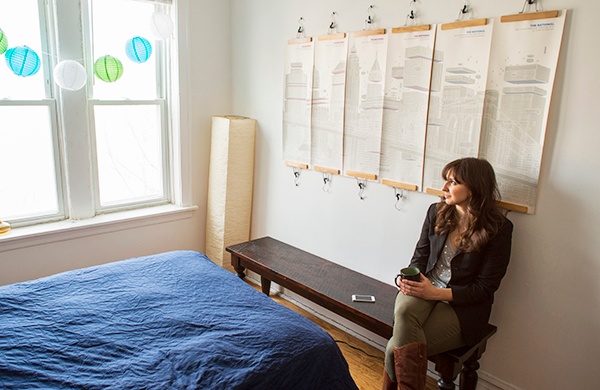 Seen in: Chef Christine Cikowski's Logan Square apartment
The design element: A series of six The National posters, which create a panoramic illustration of the Brooklyn Bridge
Why it works: It's a very straightforward way to bring a little piece of a city into your home. A similar effect could also be achieved with street maps or blueprints.
2. Store your stuff unconventionally.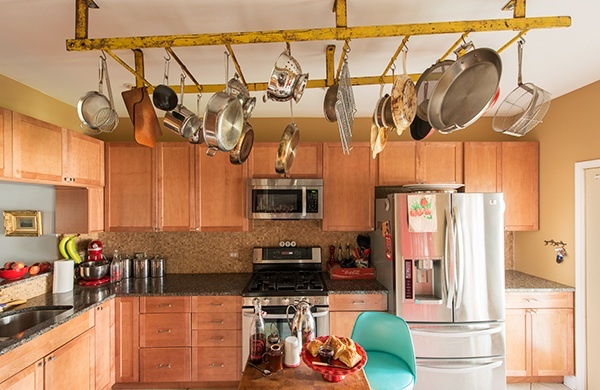 Seen in: Restaurateur Michael Ciapciak's Logan Square home
The design element: A pot rack upcycled from a fire escape
Why it works: City apartments are often short on storage space, forcing people to come up with interesting ways to display their things. This rack does just that while adding the perfect amount of grit to an otherwise pristine kitchen.
3. Make a statement (wall).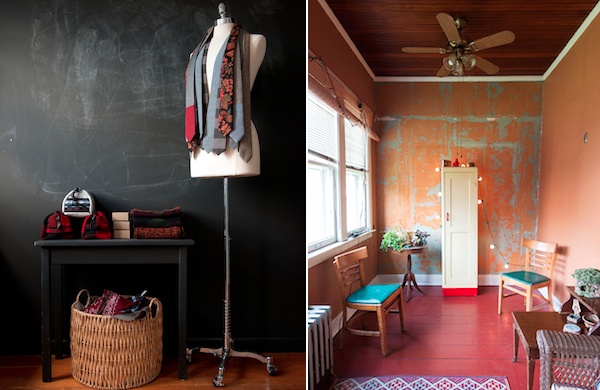 Seen in: At left, menswear designer Suzie Sorenson's Humboldt Park home; at right, musician Ann Torralba's Hermosa bungalow
The design element: A textured statement wall
Why it works: OK, so maybe your house doesn't have the oh-so-coveted exposed-brick wall. You can still play with texture, whether by slapping on some chalkboard paint or distressing the top layer of existing paint. The latter option works great in older homes, where walls are often covered in several layers of color.
4. Domesticate gritty items.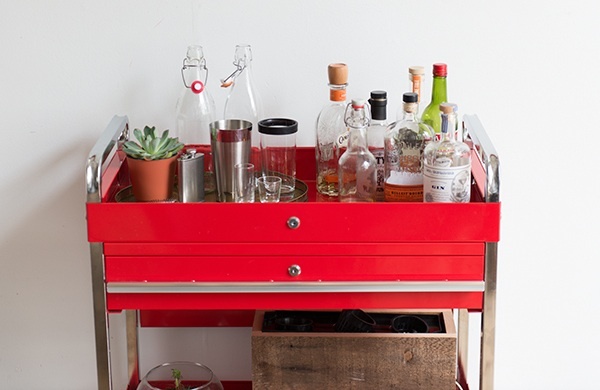 Seen in: Photographers Stevi and Matt Savage's Lake View loft
The design element: An auto-shop cart, which the Savages used as a diaper-changing station before converting it into a home bar.
Why it works: The cart has a super-modern metal construction, and it adjusts to its new job easily. Garage carts are literally built for storage, and the castered legs make it easy to push around at parties. Couchside martinis, anyone?
5. Play with pops of color.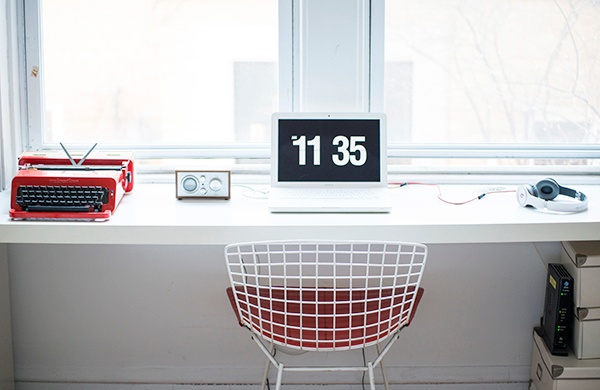 Seen in: Modern furniture collector Nick Roux's Lincoln Square apartment
The design element: A cherry-red typewriter
Why it works: An all-white space can feel very contemporary but also a little cold. The typewriter infuses this monochromatic room with a controlled, bold splash of color.
6. Incorporate well-aged pieces.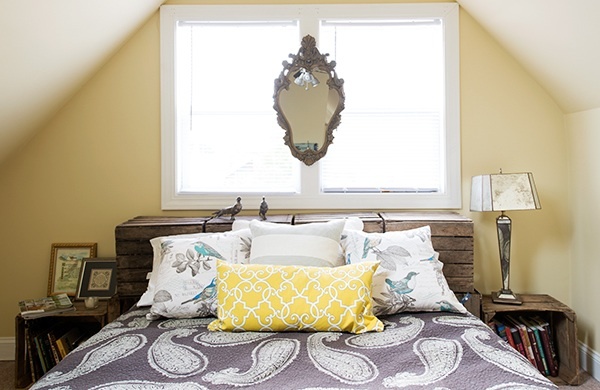 Seen in: Ciapciak's Logan Square home
The design element: A headboard made from stacked apple crates
Why it works: Even if your hardwood floors are in perfect shape (or you have carpet), introducing aged pieces—especially wooden ones—lends the space the same well-tread look of many pre-war buildings.
7. Balance hard and soft.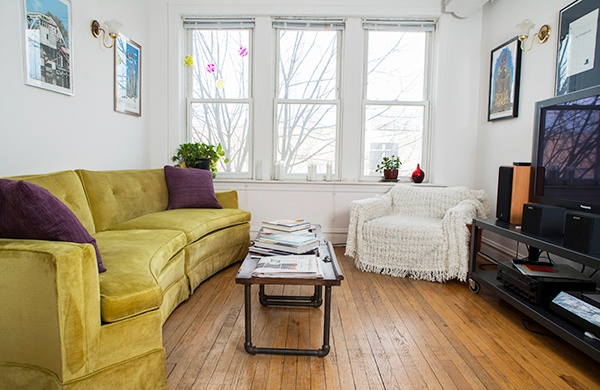 Seen in: Cikowski's Logan Square apartment
The design element: A plush tufted sofa
Why it works: It balances the hard, angular features of industrial elements with some colorful softness. Plus, the tufted design has a vintage feel, which fits in nicely with an urban-chic vibe.

Get more decor ideas from the The Guide: