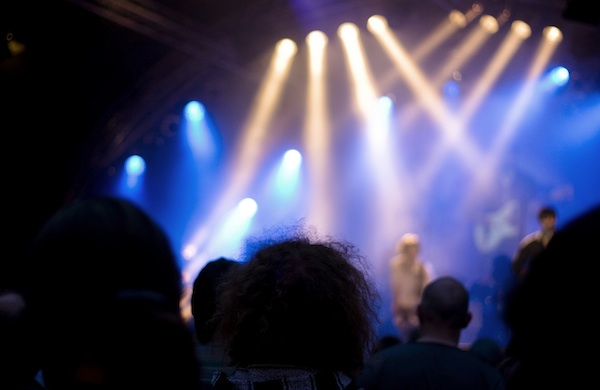 Hey. What are you doing tonight? Marathon-watching
The Ghost Whisperer
? Keeping an eye on that cornered possum in the living room? No, you're not. Because you live in Chicago, a city with enough live concerts and
things to do in Chicago
to make seven days seem like too short of a week. So put Netflix on pause and let your cat deal with the possum tonight. Here's our definitive guide to upcoming shows and the venues where you'll find them:

Beat Kitchen: Rock, Samba, and Burgers, Oh My!
Discover new music, devour a half-pound burger, or do both at once. All things are possible at Roscoe Village's local rock club.

Bottom Lounge: Chicago's Loudest Auto Garage
When Bottom Lounge fled Lakeview for the Near West Side, it took its all-ages shows with it—then added a killer beer list and plenty of pinball.