Top Product Reviews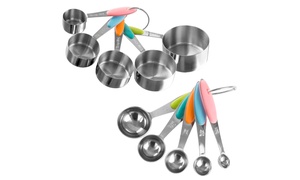 Bought these last year. When I went to use them several months later 2 spoons said exactly the same thing 1/2TBSP 7.5 ML. Now what do I do with 2 of the same spoons?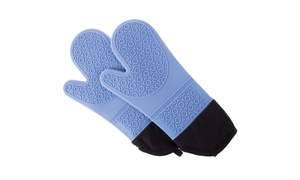 These are great! I have one pair in the kitchen and one pair with my camping gear.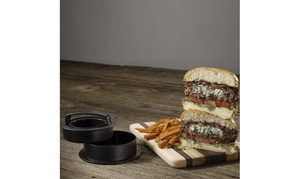 I made stuffed hamburgers with it. Also regular hamburgers as well. Nice product
New Items for Your Kitchen, Every Day on Groupon
It never fails—you'll clean your entire
home
for a party, only for your guests to spend the whole night hanging out in the kitchen. Take it as the compliment it is and keep your cabinets stocked with a full suite of kitchenware—from
gadgets and utensils
that simplify slicing a pineapple or pitting an avocado to toasters, blenders, wafflemakers, and other
appliances
. Groupon makes it easy to shop for these necessities with an ample selection from top brands like
Cuisinart
,
Rachael Ray
, and
KitchenAid
.
Make the Meal
Once you've decided to make… erm, um… once you've consulted a
cookbook
and picked a dish, the first step is prepping the ingredients. Your personal collection of kitchen utensils may vary, but good
cutlery
is a prerequisite, as are
pots and pans
to sauté those veggies or
bakeware
such as casserole dishes and cookie sheets. Whatever you're cooking, keep the mood light with a flirty apron or some whimsical
kitchen towels
.
Set the Table
Once dinner is ready, the table needs to be set with a pretty
tablecloth
,
silverware
, and
plates
. If it's a special occasion, you might even break out your most eye-catching
servingware
, whether it's a Zanzibar glazed earthenware pitcher or a three-tiered dessert stand. Just don't forget to have fun while hosting. There's no better outlet for your sense of humor than
drinkware
. Along with unconventional setups like mason jar drink stations, you might delight guests by serving them coffee in mugs shaped like camera lenses or outfitted with cookie pockets. When all else fails, a copper mug brimming with a Moscow Mule will mend any fence worth mending.
Clean It Up
Everyone is done eating and now comes the worst part: cleaning up. Groupon can't help with the actual work (sorry), but we
can
keep your kitchen stocked with plenty of
glass and plastic storage containers
for the leftovers.