Top Product Reviews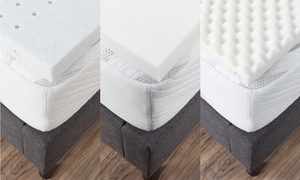 OMG, huge difference. My old mattress was super soft and after airing out the memory foam for 2 days, put it on my bed. The topper firmed up my bed just enough and I am so happy I splurged and bought it. It looks like an egg crate topper, but a softer material. I put it egg crate up to have a cooler night sleep. I don't feel like it made the bed hotter or cooler. Would definitely buy another!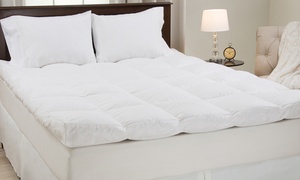 Really great product! I would just put another fitter on the bed because the feathers will poke out sometimes.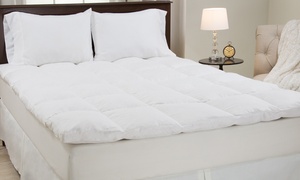 The featherbed is lightweight, yet adds both support and comfort over my mattress. Love it!