Top Product Reviews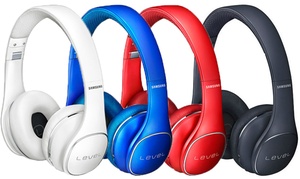 Reading is fundamental! I thought the volume was super low until I read the instructions. These are really nice headphones. Noise cancelling and very comfortable to wear. I took my Sony headphones back to target and kept these instead!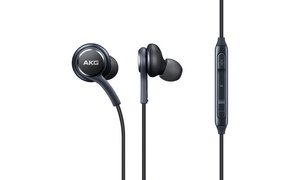 Three really nice pairs of ear buds for a really decent price.
Shop On-Ear Headphones Every Day on Groupon
When you listen to music or podcasts on
portable audio devices
, you're offered an escape from the hustle and bustle of a busy life. Over-ear and on-ear headphones, especially, offer a deep listening experience that can help you block out your surroundings, whether they're a crowded subway or a workplace with a too-loud heating system. Browse Groupon's wide selection of headphones, including stylish options from
Beats by Dre
,
Sennheiser
,
Sony
, and
Audio-Technica
.
Block Out Outside Noise
You never know whom you'll be seated next to on a long flight or bus ride, so invest in noise-cancelling headphones if you travel often. They cut down on or eliminate the amount of screaming baby or gabbing gossiper you have to hear, all while providing a richer listening experience. When you get home and want to unwind, gaming headphones provide super-immersive video-game audio in up to 7.1 channels, bolstered by a mic so you can alert online-game teammates to enemy ambushes.
Built for Comfort
If you listen to music or podcasts at work, consider over-ear headphones that feature soft padding or a wireless design. These comfortable headphones can help reduce neck tension and ear pain from hours of wearing and allow you more freedom of movement.