Top Product Reviews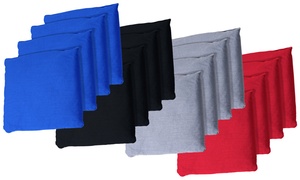 Purchased these bags last March for my husbands birthday. We've only used them a handful of times but they have held up really well and everyone talks about how they love playing with these bags. They're heavy and they feel like they have plastic beads in them but the powder still comes out when you toss them. Great quality! We haven't had any issues with stitching coming apart. People ask us every time where we got them because they want a pair. Wish I knew the store so we could order another set for my in-laws.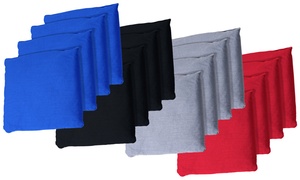 They are good quality and well made. They are the good made stuff inside instead of the cheap stuff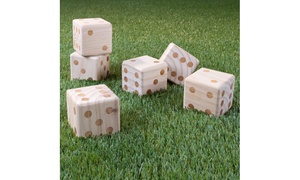 I love the carrying case, easy to take camping with us! Good price!!!
Recreational Activities for Everyone, Every Day on Groupon
Most homeowners have a reason to celebrate: they own a backyard. And what's a backyard for if not hours of
outdoor
fun? Organize recreational activities for barbecues, sleepovers, tailgates, and pool parties with a little help from Groupon. Our constantly updating array of outdoor toys means you'll never run out summertime essentials like water balloons and beer pong balls.
For Cookouts
Make sure that the guests at your barbecue can enjoy themselves as they wait for the feast with a few
lawn games
and backyard toys. A bocce ball set passes the time with a little friendly competition, as does floating along on a foam noodle in the
pool
. If you're entertaining a rowdier bunch, consider organizing a
paintball
match—and if the weather gets nasty, retreat indoors to a well-stocked
game room
.
For Everyday Outdoor Recreation
Though
trampolines
are among the best recreational activities for exercise (and awesome backflips), neighbors of trampoline owners know what a powerful source of envy they are as well. But the wonder of seeing the kids next door laugh in the face of gravity is rivaled only by that magic moment when you spot your child bouncing among them. Create those moments in your own yard with a new trampoline.