Top Product Reviews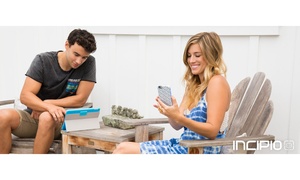 It's a decent case for the money and I didn't have to go to Ross to get it. I do wish the plastic was a little less slippery and easier to grasp because I bought it for a phone I am giving my Dad and I am afraid he will drop it more with this case than if I spent a little more money on another. I am going to give it to him with that caveat that it won't hurt my feelings if he gets a new one.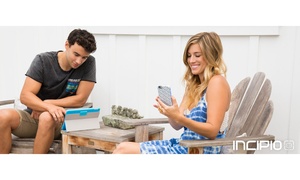 Thinner and lighter than my previous case and nice color. Love it!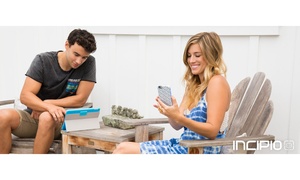 I enjoy the quality of the product. However the case is to big. For my phone.
All the Cell Phone Accessories You Need, on Groupon
Picking out a new phone can be a daunting task, and keeping it pristine and scratch-free is just as tough. Groupon's here to make your smartphone search easier, serving up an ever-changing selection of cell phone accessories, protective cases, and all the cables you need to charge and sync your
electronics
.
The Essentials
Whether you're looking for the slimmest smartphone or the fattest phablet, you can find it among our
cell phones
. To protect your new device, snap it into a durable
case
, cover its accident-prone face with a
screen protector
, and deck it out with other mobile phone accessories. And if you're planning to use the phone for GPS navigation, a portable
mount
is a must-have.
The Backups
Most phones come with just enough extras to get them working at home. If you plan to sync data at work or top up your battery on the road, Groupon's
cables, chargers, and adapters
serve as key smartphone accessories. Once you've picked up a spare microUSB cable, find a
backup battery
to give your cell phone extra juice on the go.
The Extras
Every phone eventually dies; not every phone truly lives. Use your device to its fullest potential with
cell phone accessories
that range from practical smartphone gloves to out-of-this-world VR headsets.
Wearables
like smartwatches let you scan notifications with a glance at your wrist, while
Bluetooth devices
such as hands-free headsets let you take calls without lifting a finger.